Liverpool's in-house bike hire scheme expands into regeneration area
02 August 2018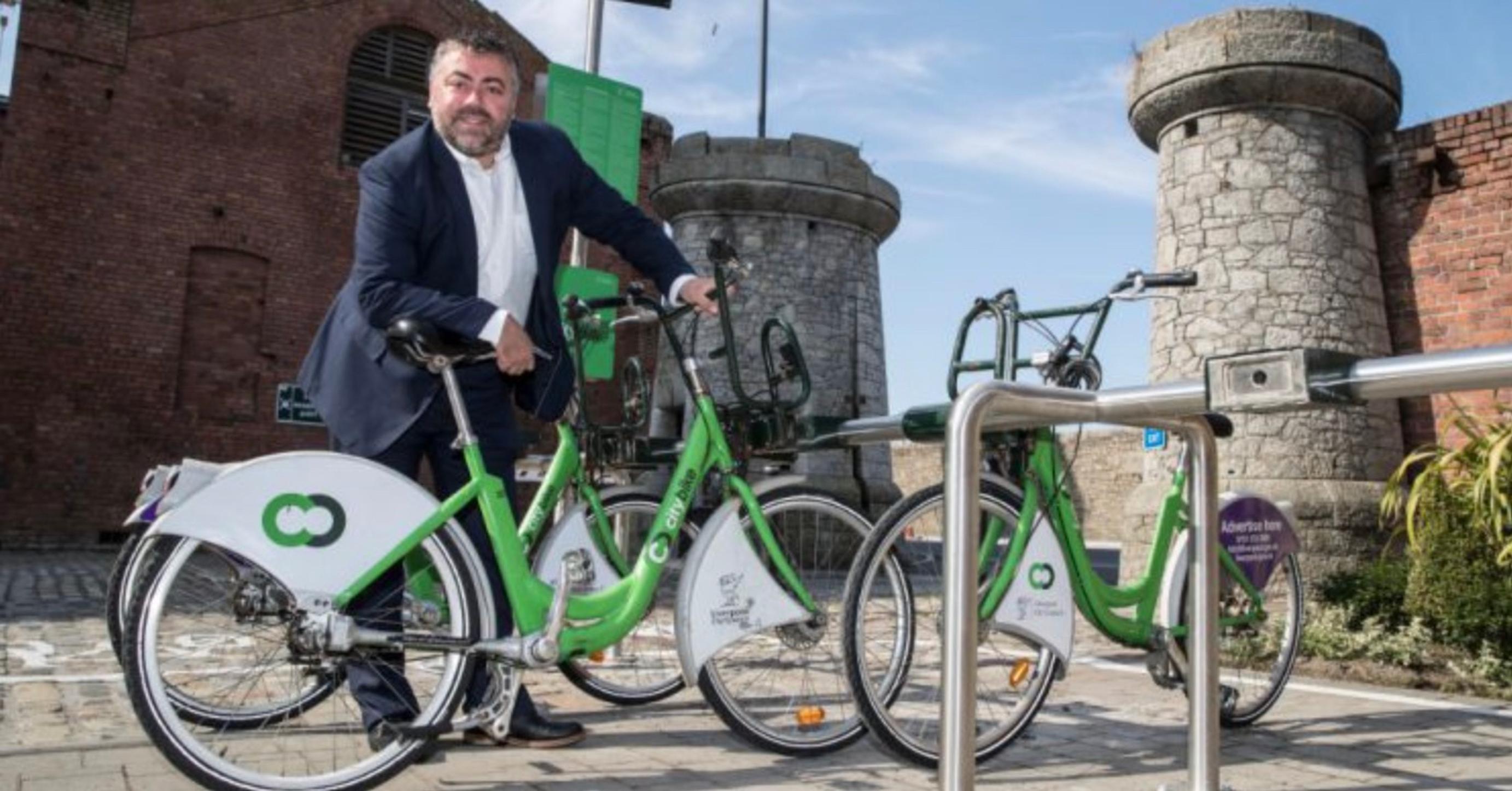 The 100th citybike docking station has been installed in Liverpool within the Titanic Hotel's car park, in the World Heritage listed Stanley Dock.
The new station, which can hold 10 bikes, connects the district to a network of stations across Liverpool, with the scheme now offering 500 bikes.
Situated near to the Regent Road entrance the Ten Streets creativity district, the citybike station provides easy access to the city centre.
The Regent Road area is undergoing a multi-million pound revamp and will boast a new cycle lane, which will eventually connect up a 20-mile route from Otterspool, in the south of the city, to Ainsdale in Sefton.
The works are one of the city council's key highways schemes as part of a wider £500m investment drive to improve Liverpool's roads.
The bike hire scheme was launched in Liverpool in 2014 by Hourbike but was brought in-house by the council and rebranded citybike last year.
Cabinet member for highways at the council, James Noakes (pictured above), said: "There is a growing number of emerging businesses in the district and the ability for business people to hop on to a citybike and be in the city centre inside 10 minutes – and vice versa – is going to be invaluable to those who prefer not to drive.
"Our citybike programme is hugely popular and I look forward to seeing another station or two popping up around the North Liverpool area as this district starts to flourish and the new cycle route along Regent Road becomes operational."
A citybike station will soon be relocated in the south of the city centre following the recent completion of a £1.6m upgrade to Park Lane as part of creating a continuous cycle route from Toxteth to the Baltic Triangle.