New streetlights should have EV charge points, says DfT
EMISSIONS
20 July 2018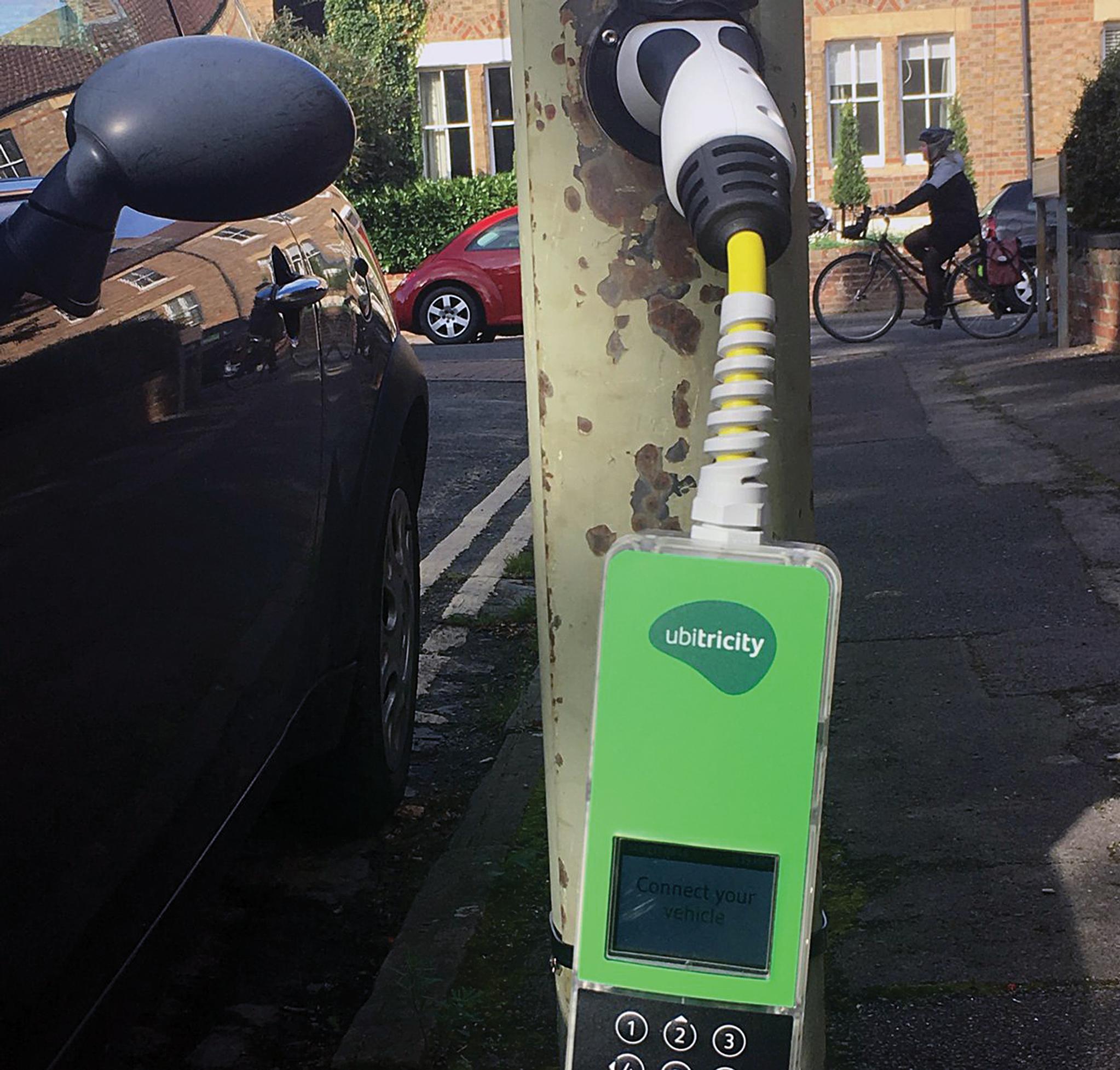 All new street lighting columns installed on streets with on-street parking should be equipped with electric vehicle charging points, says the DfT's new environmental strategy for road transport.
The headline pledge in the Road to Zero strategy is for all new cars and vans "to be effectively zero emission by 2040". "We will end the sale of new conventional petrol and diesel cars and vans by 2040," it says. "By then we expect the majority of new cars and vans sold to be 100 per cent zero emission and all new cars and vans to have significant zero emission capability. By 2050 we want almost every car and van to be zero emission."
In the shorter-term, the Government wants to see "at least 50 per cent, and as many as 70 per cent, of new car sales and up to 40 per cent of new van sales being ultra low emission by 2030".
A £400m Charging Infrastructure Investment Fund will help accelerate charging infrastructure deployment.
"It is our intention that all new homes, where appropriate, should have a chargepoint available," it says. "We plan to consult as soon as possible on introducing a requirement for chargepoint infrastructure for new dwellings in England where appropriate.
"We want all new street lighting columns to include charging points, where appropriately located, in areas with current on-street parking provision."
The Clean Vehicle Retrofit Accreditation Scheme (CVRAS) will be extended beyond buses to coaches, HGVs, vans and black cabs.
A grant system for purchases of plug-in cars, vans, taxis and motorcycles will continue until at least 2020. "Consumer incentives in some form will continue to play a role beyond 2020."
A consultation will propose reforming Vehicle Excise Duty to incentivise low emission van purchases.
The Government welcomes a new voluntary industry-supported commitment to cut HGV greenhouse gas emissions by 15 per cent below 2015 levels by 2025.
The Government will work with industry to develop an ultra low emission standard for trucks.
A joint research project involving Highways England will assess zero emission technologies suitable for HGV traffic.
Edmund King, AA president, said: "We are pleased that the Government has stood by the 2040 target for all new cars and vans to be effectively zero emissions. It is not helpful to continually shift the goalposts.
"The possibility that plug-in vehicle grants may be withdrawn by 2020, risks stalling the take-up of low emission vehicles, unless there is a dramatic reduction in the initial purchase price by that time. We will still need financial incentives beyond 2020 to act as catalyst for further investment in electric vehicles and infrastructure."