Brighton tightens standard for bus-only low emission zone
BUSES
06 July 2018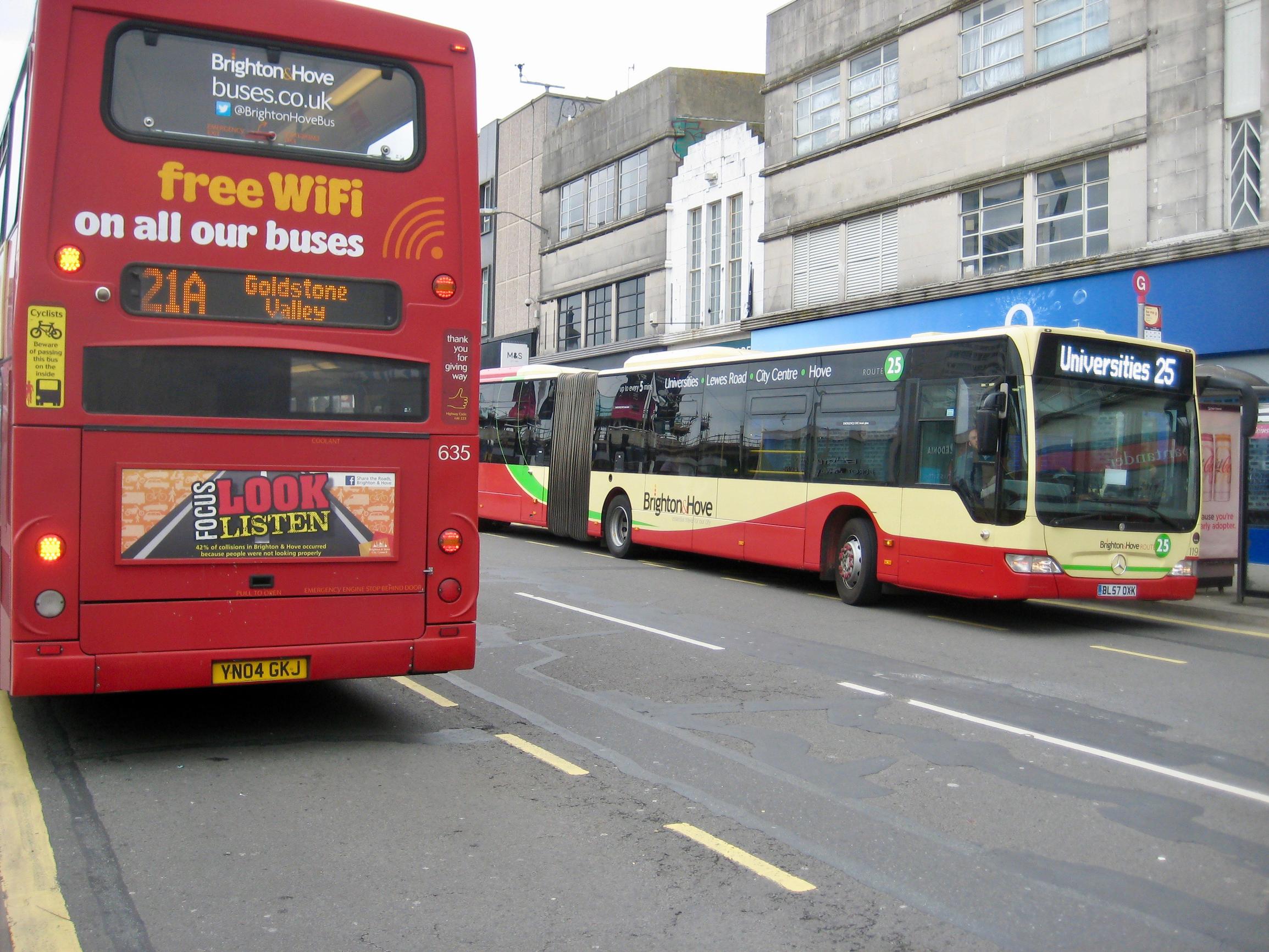 Brighton and Hove City Council is to tighten the emission standard for its bus-only low emission zone (LEZ) in the city centre.
The existing LEZ, enforced by a traffic regulation condition (TRC), covers North Street and Western Road, and covers about 95 per cent of bus movements in the city.
Buses are required to meet the Euro V standard by January 2020, although low frequency bus routes are exempt (those entering the zone fewer than 25 times a week).
The council expects that all bus operators will achieve the standard by January next year, either through vehicle replacement or retrofitting. It will now apply to the traffic commissioner to amend the TRC to set Euro VI as the standard to be achieved from October 2024, with the current exemption for low frequency buses removed. The zone would also be extended to the junction with Palmeira Square from January 2019.
Nick Hibberd, the council's executive director for economy, environment, and culture, told councillors that the 2024 compliance date was "challenging but achievable". "Given that two-thirds of the fleet of the city's largest operator [Brighton & Hove Buses] will need to be upgraded to meet this standard, it is seen as an ambitious target."
Brighton & Hove Buses has told the council the target is "stretching and challenging". "We absolutely endorse the raising of the standard required to Euro VI and believe Euro VI diesel technology in buses, far more advanced than it so far is in other vehicles, is the appropriate solution... ahead of moves to exhaust emissions-free solutions in the longer term.
"We believe this will be achievable if all goes to plan and we have one significant 'win' in a funding bid."
The operator, however, wants its fleet of articulated (bendy) buses and hybrids treated as "special cases". "The hybrids were bought in 2012 with [DfT] Green Bus Fund funding in good faith with an expectation of using them for their full life in the city," says the operator. "The bendies are essential for effectively moving large numbers of students to and from the universities every day.
"Both types are 'better than Euro V' but are very non-standard. We will commit to actively working to upgrade them to Euro VI emission levels by October 2024, including exploring new battery technology and pursuing all suitable funding opportunities.
"However, in the event that we are unsuccessful we wish to propose that a clause in the new LEZ specifically refers to these two non-standard bus types and allows a re-negotiation of the LEZ deadline during the life of the LEZ just for these two bus types."
The operator adds: "Where funding opportunities make it possible to do so, we 100 per cent share the ambition of the council to leapfrog the Euro VI stage for some buses and move straight to exhaust emissions-free buses."