Private cars to be covered by Birmingham's Clean Air Zone
AIR QUALITY
22 June 2018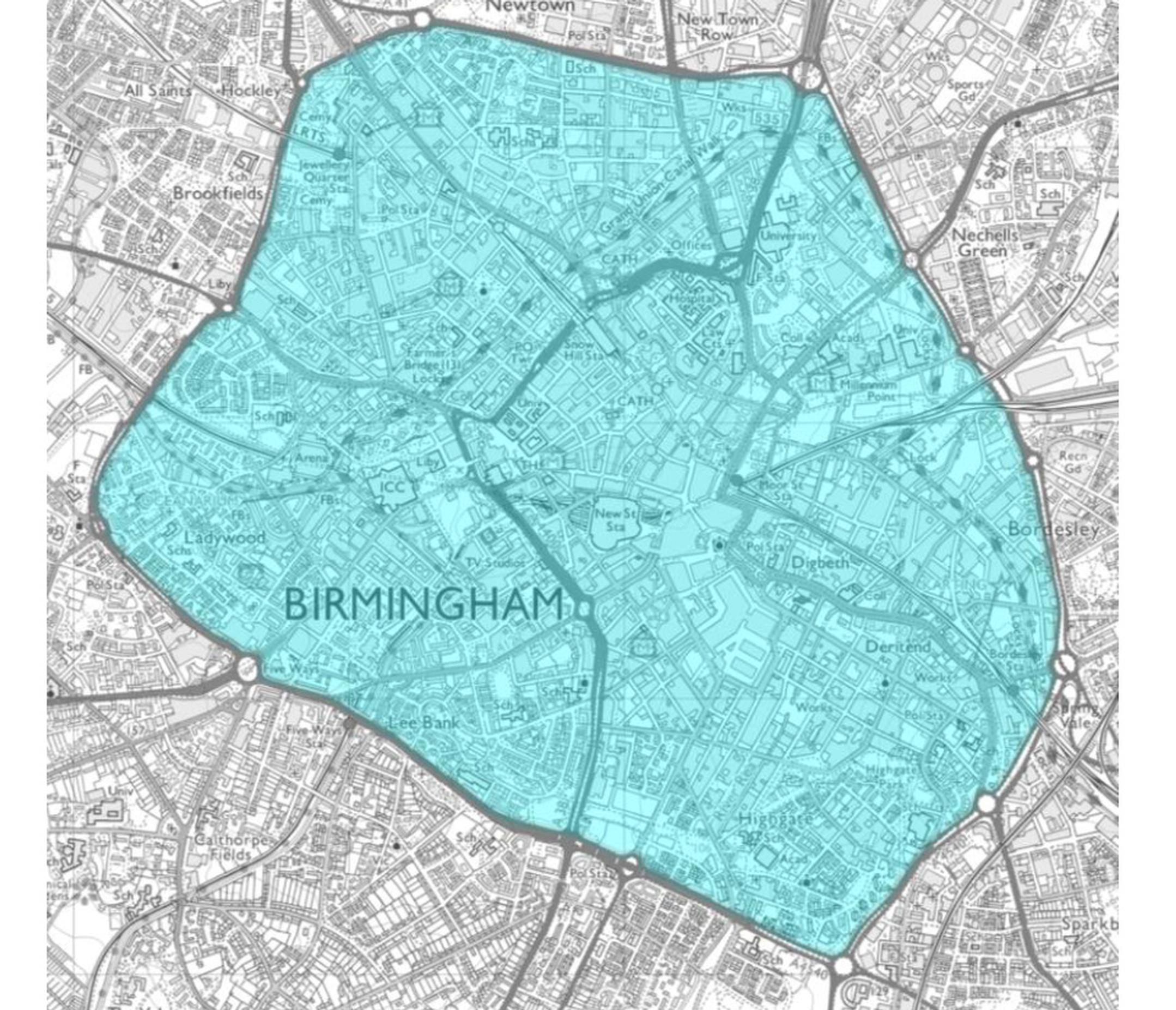 Councillors in Birmingham will decide next week whether to consult on controversial plans to implement a charging clean air zone covering all types of vehicle – including cars.
The proposal would make Birmingham the first city in the country outside London to implement a CAZ covering private cars. An officer's report acknowledges the controversy the proposals will cause: "A category D CAZ [i.e. covering all vehicles] will have negative impacts on a far greater proportion of the population, due to the inclusion of private cars. This will result in many households in and around the Birmingham area being forced to evaluate whether their vehicle is compliant, and if not, what they should do about it (i.e. pay the charge, change travel mode, cancel their trips)."
Birmingham was one of five cities (the others being Leeds, Southampton, Derby and Nottingham)?ordered by Government in 2015 to draw up plans for a charging clean air zone to achieve compliance with EU limit values for nitrogen dioxide in the shortest possible time. The cities must introduce a CAZ by 2020.
The Government initially said the councils should introduce category B CAZs, covering buses, coaches, heavy goods vehicles, taxis and private hire vehicles but not cars or vans. However, the Government changed its requirements last year, ordering the councils to determine for themselves what class of CAZ should be implemented.
Informed by air quality and traffic modelling, Birmingham's officers have concluded that a category D scheme is necessary, and that it should cover all the roads within the city's A4540 ring road (formerly known as the Middle Ring Road).
This includes the A38 which carries a huge volume of traffic across the city centre, between the south-west of the city and the north-east of the city where it connects with the M6 via the A38(M) Aston Expressway.
To avoid paying a daily charge, vehicles would have to meet the following standards:
• Euro 4 for petrol cars, vans, minibuses and other specialist vehicles (broadly 2006 onwards)
• Euro 6 for diesel cars, vans and minibuses and other specialist vehicles (2015 or 2016 onwards)
• Euro VI for lorries, buses and coaches and other specialist heavy vehicles
• Euro 3 for motorcycles/mopeds
The council has yet to decide the level of charges for non-compliant vehicles but has modelled the impacts of £6 and £12.50 for private cars, light goods vehicles and taxis, and £50 and £100 for buses and coaches and HGVs.
"The charge set will need to ensure that a sufficient level of replacement, retrofit or ceasing to use vehicles is delivered, i.e. that drivers and businesses are incentivised to change behaviour or use lower emission vehicles," say officers.
The modelling suggests that, even with a category D CAZ in place, some roads in the zone will still fail to achieve compliance with the European NO2 annual mean limit value of 40 ug/m3. The council is therefore exploring additional measures, including changes to the road network to encourage traffic to route away from the A38. This could include banning through trips on some roads.