Shipp sells EYMS to Go-Ahead as operator falls into the red
BUSES
22 June 2018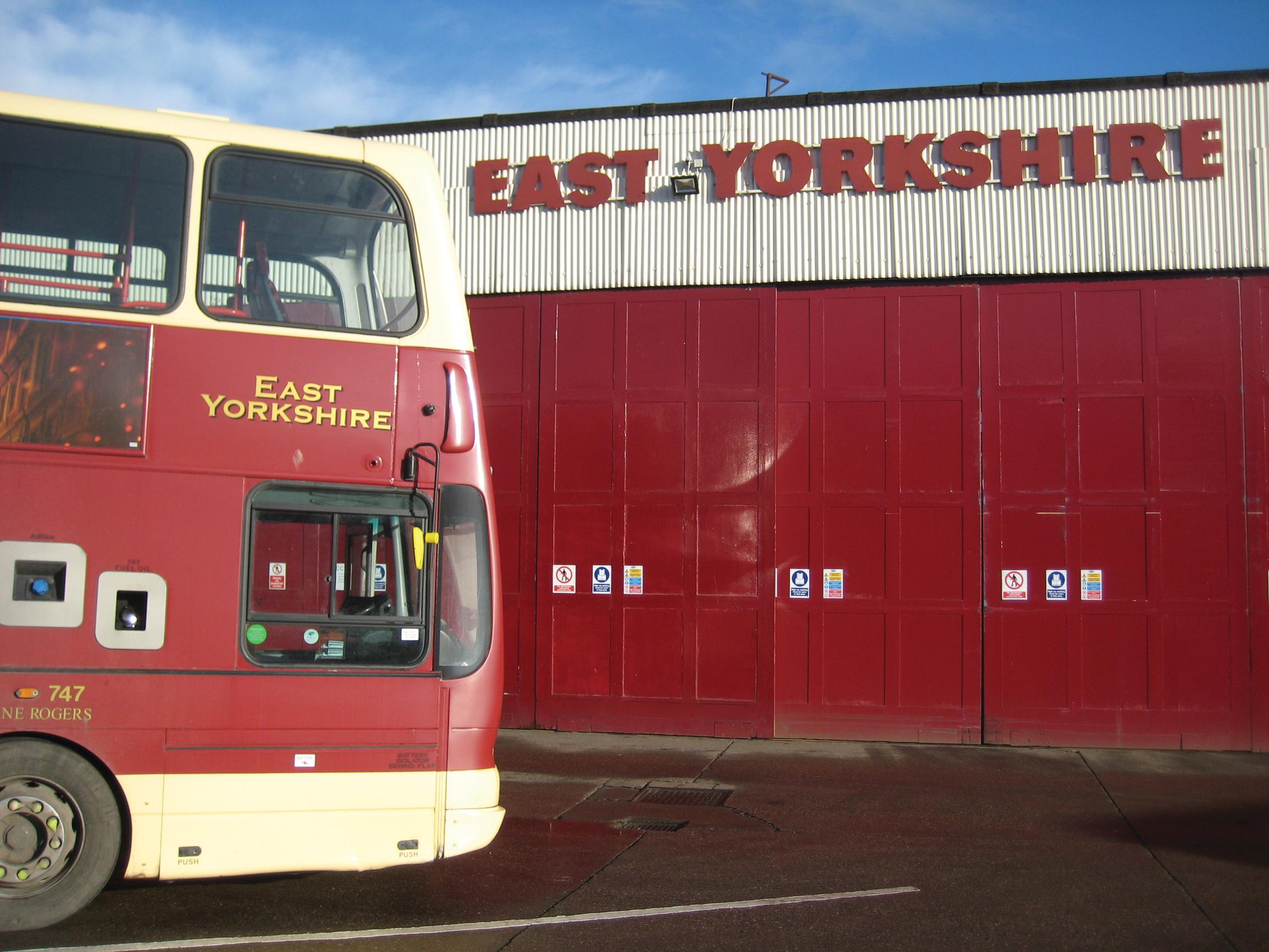 Go-Ahead Group subsidiary Go North East has acquired East Yorkshire Motor Services, Britain's largest family-owned bus company, for an undisclosed sum.
Hull-based EYMS has been operated for the last three decades by the Shipp family, under the leadership of Peter Shipp, 74, who is executive chairman and majority shareholder. He passed his managing director's position to son David Shipp last October.
Shipp senior this week told the Hull Daily Mail: "We had a review of the business, as things have been getting a bit difficult for us and, after taking professional outside advice, it became clear it would be hard to sustain the business in its current form.
"Given I am 74 and my wife is 73, we thought it would be a good time to find a bigger group to take it forward and put the necessary investment into it.
"It was the hardest decision I have ever had to make in my life.
"The message from the new owners is that it will be business as usual. There will be some difficult decisions to make, but they will not be as difficult as the ones we would have had to make. Hopefully the future will be bright."
In a statement issued by Go-Ahead, Shipp Sr said he was "delighted" to be passing the company to an organisation with "such a strong reputation caring for its people, customers and communities". "It has the scale required to invest in the assets, both people and buses, to take EYMS forward in a healthy and successful way."
EYMS carries about 17 million passengers a year, has a workforce of 700 staff, and runs more than 300 buses and coaches. It operates across three council areas: Hull, East Riding of Yorkshire, and part of North Yorkshire in and around Scarborough.
EYMS's accounts for the year to 31 December 2017, published last month, show turnover of £30.37m, up from £30.08m in 2016, but operating profit down from £1.24m to just over £338,000. After adjusting for interest payments and other finance costs, the operator recorded a loss after tax of £73,429, compared with a profit of £152,860 in 2016.
Passenger journeys fell 0.9 per cent and costs rose 5.0 per cent in 2017. Hull's City of Culture 2017 celebrations failed to increase passenger numbers. Finance director Peter Harrison said: "Hull is struggling as a retail centre and the new office developments are outside the city centre, which means passenger numbers and footfall are not growing."
As a plc, Go-Ahead's operating culture may be different to family-run EYMS. In the accounts, Harrison says: "Unlike the bulk of the industry, which is dominated by larger plcs, East Yorkshire is not primarily profit driven and has no outside demands for high returns and dividend payments. Our target is to provide secure employment for our staff, maintain as much of the bus network as possible, and generate sufficient funds to support and maintain a modern fleet."
In his review of 2017, Peter Shipp cites the problems caused by the Government's English National Concessionary Travel Scheme (ENCTS) and £500,000 of cuts to East Riding of Yorkshire Council's tendered bus contracts in April 2017.
On the ENCTS he says: "Almost 40 per cent of EYMS bus passengers travel free under this deeply flawed scheme but, since the reimbursement formula was changed by the DfT in 2012/13, across the local authority areas we serve reimbursement has fallen by 3.8 per cent in cash terms – 14.6 per cent in real terms at 2017 values, meaning total reimbursement has fallen by over £1.5m in real terms despite the obvious increase in costs over that period."
On the effect of East Riding's £500,000 tendered service cuts, he says: "Due to the scattered nature of the support over many routes and times of day it was impossible for EYMS to make cost savings at anything approaching the amount of support lost without decimating the network of routes in the area."
Shipp's report said work to bring the company back to profitability had begun with "some significant bus service reductions and revisions mainly outside the Greater Hull urban area" being introduced this spring, plus the closure of the Hornsea depot.
EYMS will operate as a stand-alone company within Go North East, retaining its local identity. Reading Buses chief executive Martijn Gilbert will take over as Go North East's managing director on 20 August (LTT 25 May).