European report on congestion out now
25 May 2018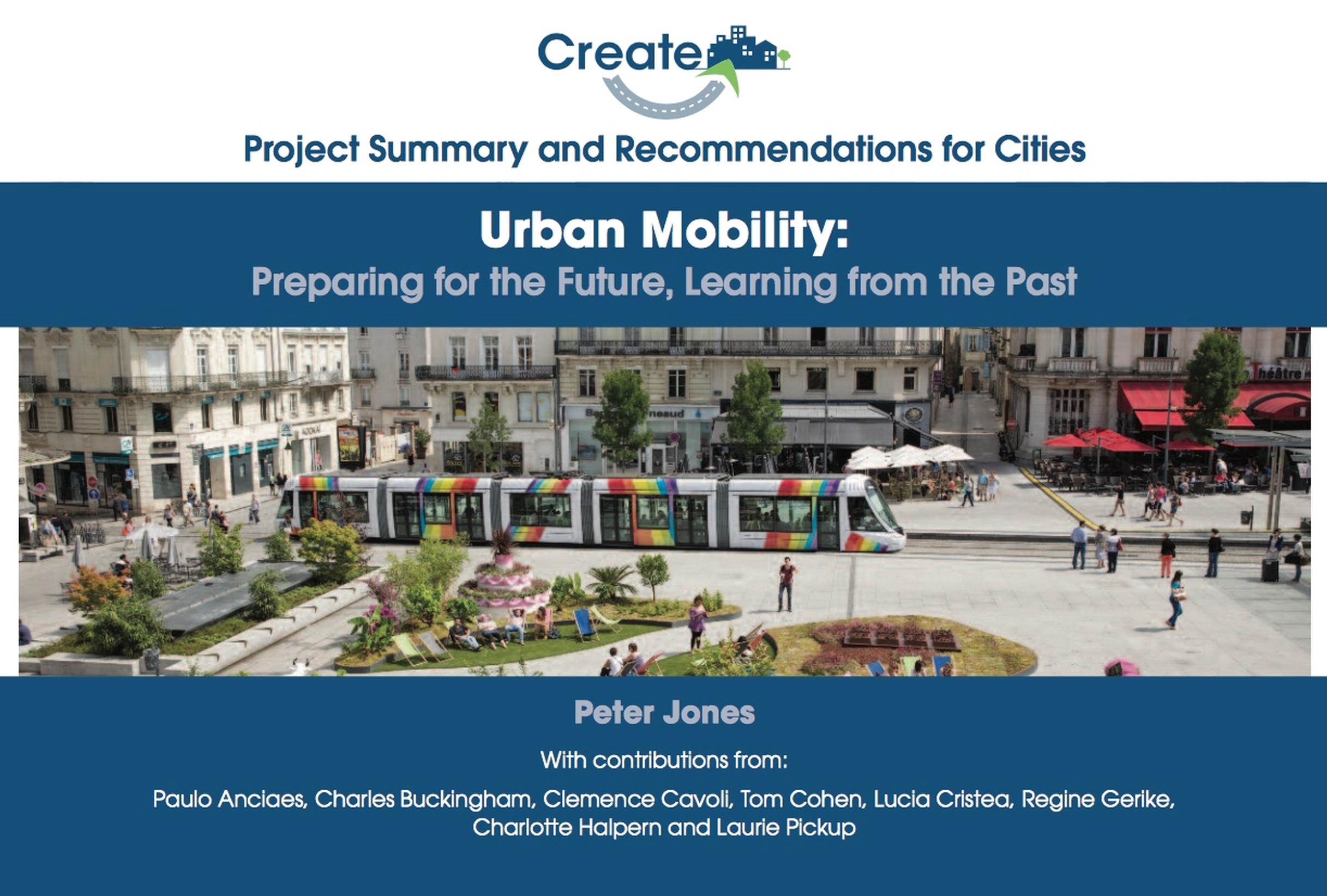 The key findings of a European research project into the impact of transport policy on congestion have been published in a new report. The project – called CREATE (Congestion Reduction in Europe: Advancing Transport Efficiency) – examined congestion reduction policies in five western European capitals: Berlin, Copenhagen, London, Paris and Vienna.
The report charts how policy priorities in the cities have shifted over the past 50-60 years: from road building, parking, lower density and decentralisation; to public transport, cycle networks and road space allocation; and more recently towards a 'city of places', featuring public realm, street activities, traffic restraint and mixed use developments.
CREATE, an EU Horizon 2020 and Civitas project, used the lessons learned in the cities to support five growing urban economies: Amman, Jordan; Adana, Turkey; Bucharest, Romania; Skopje, Macedonia; and Tallinn, Estonia.
A change in policy priorities can help tackle congestion as more people travel by rail, on foot or by bike, and greater emphasis is placed on high quality places, says the report. It outlines new ways of developing business models and applying techniques for forecasting and appraisal.
The 60-page report offers an overview of the CREATE project, focussing on the changing patterns of car use and the conditions needed to enable the transition from car-based to mobility-based and place-based cities.
There is also a section on the "future city", which considers the potential impact of Mobility as a Service (MaaS) and the emergence of autonomous vehicles.
The report's lead author was Professor Peter Jones from the Centre for Transport Studies at UCL.
Project Summary and Recommendations for Cities: Urban Mobility: Preparing for the Future, Learning from the Past