TfWM looks round globe for Sprint operator
BUSES
27 April 2018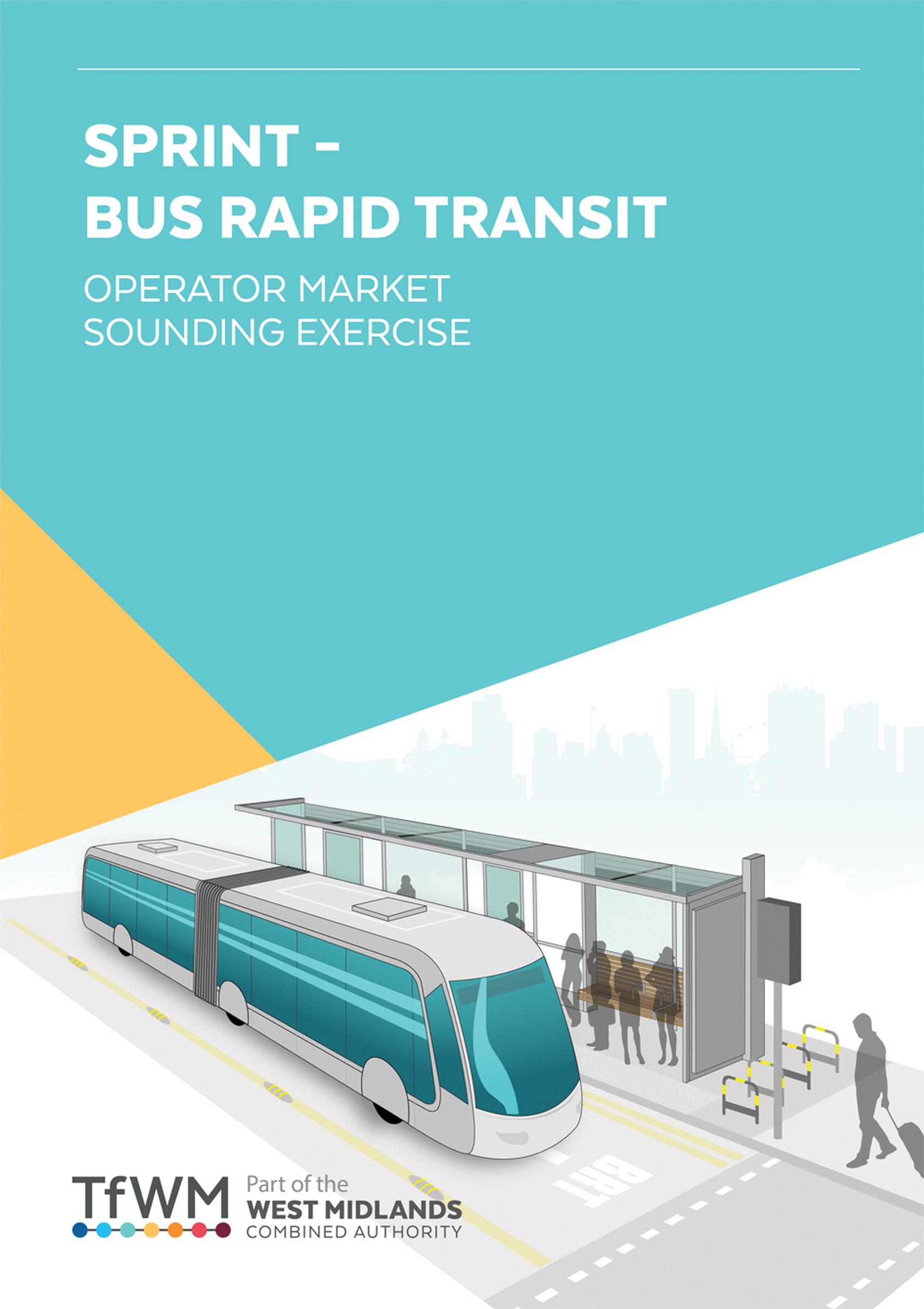 National Express's dominance of the West Midlands conurbation's bus market may be at risk as Transport for the West Midlands begins a global search for an operator(s) of the proposed Sprint bus rapid transit (BRT) network.
TfWM has launched a market sounding exercise for Sprint, saying it wants "to engage with operators who can offer or partner with BRT experience, and help the West Midlands realise the vision of Sprint as part of an integrated transport system".
"We need to understand who in the industry can provide the global BRTexperience required and is interested in delivering this in partnership within the West Midlands," says TfWM. It adds that operators must be "BRTexperienced or supported by BRT technical support".
The market sounding exercise will inform a procurement exercise later this year.
Angela Hosford, head of Sprint at TfWM, told LTT: "TfWM are seeking to engage with operators at an early stage of the design of the BRT network and at this stage is keeping an open mind on the final delivery model for the operation."
TfWM wants to have three Sprint routes running in time for Birmingham hosting the Commonwealth Games in 2022. They are: Sutton Coldfield to Birmingham via Langley (12.5 miles, £27m); Walsall to Birmingham via Perry Barr (9.3 miles, £33m); and Birmingham to the airport and Solihull town centre via the A45 (12.5 miles, £50m). The routes, covering 34 miles, would require 45-55 vehicles.
By 2026, when the London-West Midlands high-speed line is due to open, TfWM wants a further four Sprint routes, taking the network up to 76 miles and requiring 90-100 vehicles.
The four routes are:
• Hagley Road to Halesowen (8.7 miles, £76m)
• Dudley to Birmingham (10.6 miles, £19m)
• Longbridge to Birmingham (13.8 miles, £42m)
• Hall Green to Birmingham Interchange HS2 station via Solihull (10 miles, £32m)
TfWMpredicts the seven-route network will carry 23 million passengers a year.
Sprint will feature segregated bus lanes, with camera enforcement and park-and-ride.
Vehicles will be 18-metre-long single deckers with three doors. Ticketing will be off-bus, with validation on-bus or at stops.
Vehicle emissions must be better than Euro VI standard, with zero emissions on set sections of route, achieved through advanced hybrid; electric; hydrogen fuel cell; or other clean technology.
"It is envisaged that there will be no ongoing service subsidy," says TfWM. "There should be no subcontracting of any parts of the services offered."
The vehicles will be branded 'West Midlands Metro' as part of a new conurbation-wide brand.