Uber launches London journey time database
DATA
03 April 2018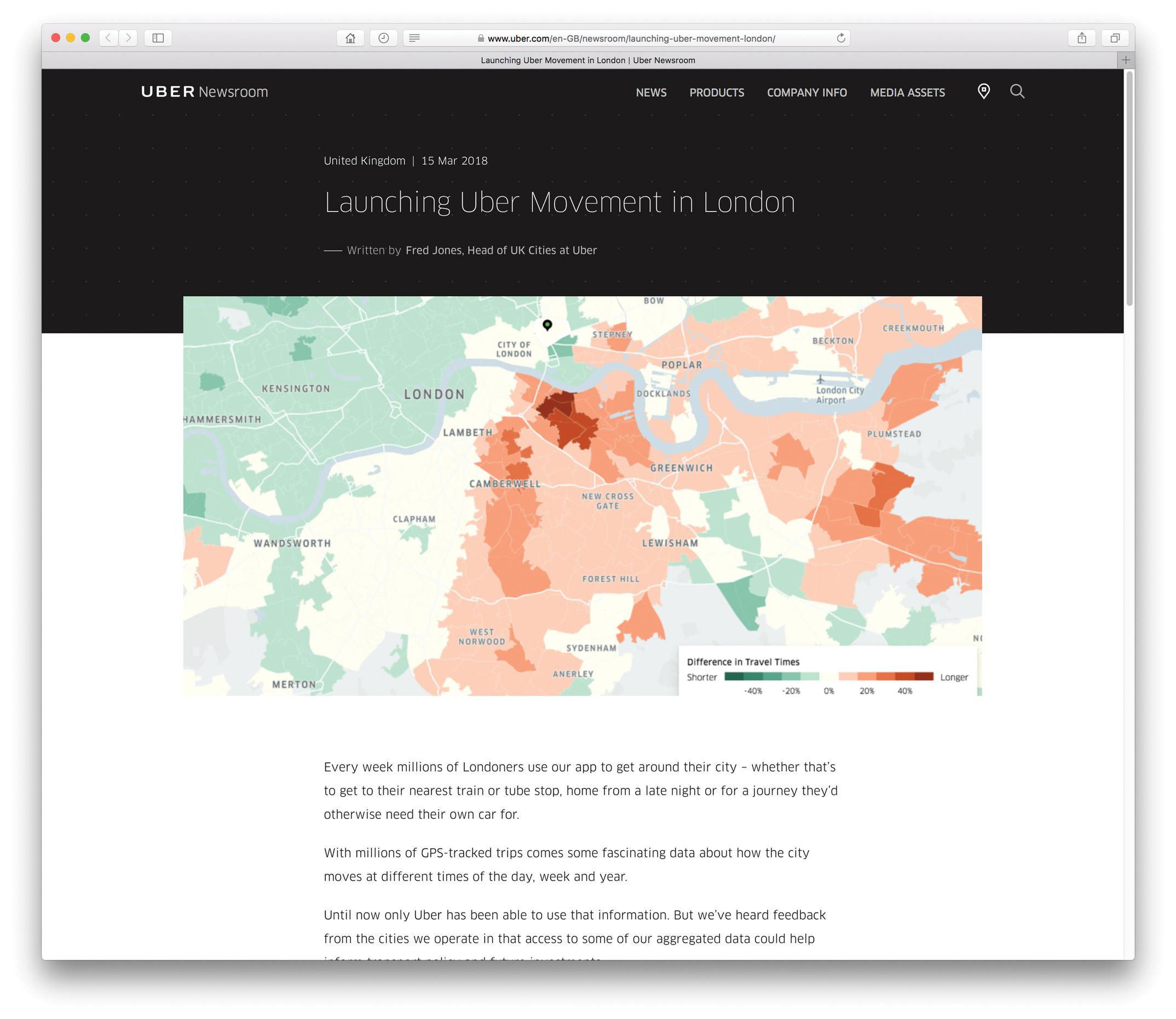 Uber has launched a free to access web-based database of road journey time data for London based on aggregated Uber journeys.
Uber Movement for London does not provide information about Ubers' movements around London. Rather it is a database of aggregate journey time data, which does not reveal how many trips have been aggregated in order to answer your query.
That aside, the tool gives access to travel times between areas for selected dates (since 2016) and the ability to compare those travel times. Users can therefore look at the impact of roadworks on travel times, or the start of the school holidays, or compare journey times before and after the launch of dockless bikes in an area.
The origin and destinations are chosen by dropping pins onto the desired area. These areas are based on London's Medium Super Output Areas (MSOAs), which are smaller than wards. The journey time can then be selected by daily average or one of five time groups (AM peak, midday, PM peak, evening and early morning).
The results are displayed both in minutes and as a visual map with neighbouring areas coloured to represent the time from origin to destination.
A second set of data can be selected for comparison. Charts appear in the left hand column comparing average journey times by day and for the time period selected.
It's also possible to download full data sets, both filtered and by quarter, for analysis or modelling. Data downloads for 2017 are much larger than 2016 – indicating the growth in Uber journeys.
Uber's data provides real-world derived data to add to other open data available (for instance TfL's journey time from any given point in London).