Greens criticise slow pace of delivery for Glasgow's Low Emission Zone
AIR QUALITY
03 April 2018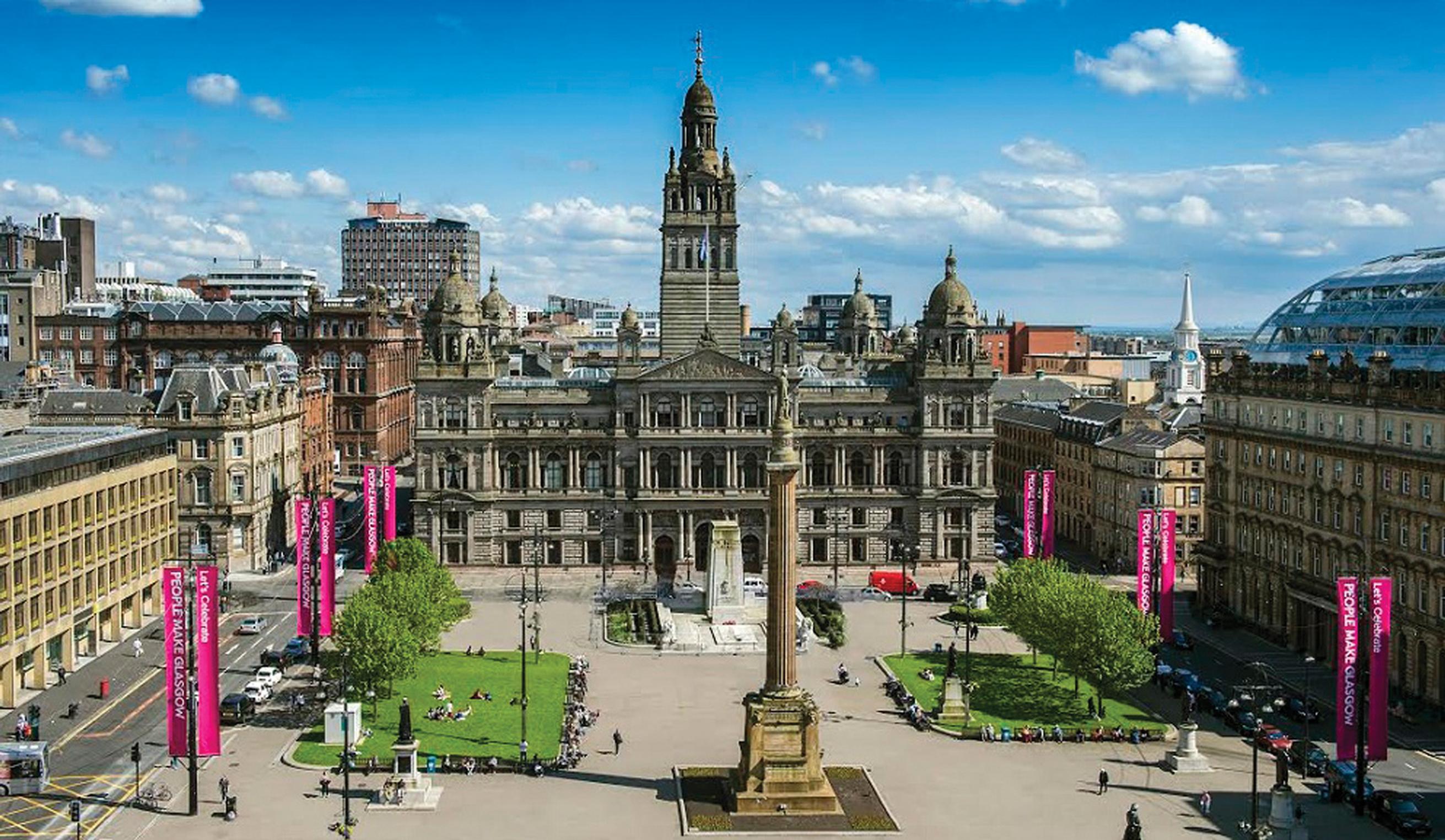 Bus operators are to be given until the end of 2022 to achieve full compliance with Scotland's first Low Emission Zone in Glasgow. Cars, vans, and lorries will all be brought within the zone's coverage from that date as well.
Phase one of the LEZ will commence on 31 December this year, applying to buses only. The zone will cover the central area, including the existing city centre Air Quality Management Area. The city's main bus station, Buchanan Street, and access roads to it will be exempt, however, to allow low frequency services operated by non-compliant vehicles to continue to serve the city.
All buses operating within the LEZ will have to meet the Euro VI standard within four years, i.e. by December 2022. Interim targets are for 20 per cent of bus journeys to be compliant in December 2018, 40 per cent in December 2019, 60 per cent in December 2020, and 80 per cent in December 2021. The targets apply per operator.
Glasgow City Council says the current compliance levels are about 10-12 per cent, with about 1,000 non-compliant buses currently operating in the city.
Operators can achieve compliance by purchasing new vehicles or installing retrofit emissions equipment to existing vehicles, bringing them up to Euro VI standard.
George Gillespie, Glasgow's acting director for land and environmental services, told councillors the phased implementation, and Scottish Government funding for a retrofit scheme should ensure that bus operators did not have to cut services or raise fares to achieve compliance.
The bus LEZ will be implemented by a Traffic Regulation Condition (TRC), using powers in the Transport Act 1985. TRCs are made by the traffic commissioner and Glasgow submitted its application to the Scottish traffic commissioner, Joan Aitken, this month. Shemust now conduct a regulatory impact assessment of the proposal.
Gillespiesaid phase two of the LEZ would encompass cars, taxis, lorries, vans, taxis and motorbikes. It would commence in December 2022, with enforcement starting immediately, though not necessarily across the whole of the LEZ area.
"Enforcement may be rolled out across those streets within the LEZ in stages by prioritising the most polluted streets first," he said. "This would allow for a more targeted and focused approach on the main problem streets, thereby delivering the biggest improvements where they are needed most and then increasing to include the whole of the LEZ geographical area." Enforcement will use automatic numberplate recognition cameras.
"Details of vehicle exemptions and sunset periods for phased compliance shall be detailed in a future report," Gillespie told councillors.
A sunset period would give residents and businesses living in the LEZ area more time to comply with the standards.
Modelling and consultation over the next year will inform the structure and hours of operation for phase two. "It may be suitable for [phase two] LEZ enforcement to be restricted to certain busier times of the day," said Gillespie.
The Scottish Government is drawing up a list of vehicle exemptions from LEZs to ensure national consistency – LEZs in Scotland's other three biggest cities – Edinburgh, Aberdeen, and Dundee – are due for implementation by 2020.
One group who could be exempted are disabled drivers, Glasgow believes.
Gillespie said the Scottish Government's forthcoming Transport Bill was likely to include powers to facilitate phase two of the LEZ.
Environmental groups have criticised Glasgow's plans as too conservative. Green MSP Patrick Harvie told Parliament last week he supported campaign group Friends of the Earth Scotland's view that the proposals amounted to a "no ambition zone". Describing it as a "half-hearted plan", he said Transport Scotland had accepted "the self-interested arguments of profit-driven bus companies".
But Scotland's first minister Nicola Sturgeon said the proposal incorporated all vehicles and therefore represented "one of the most challenging all-encompassing low-emission zones in Europe".
She added: "I understand the frustration when there are lead-in times, but a very high number of European zones have utilised a four-year lead-in time. That is based on pragmatism, to allow time to adapt vehicles."
Glasgow's environment, sustainability, and carbon reduction city policy committee this month voted eight to seven in favour of a Labour amendment that the LEZ should be extended to all vehicles by no later than 1 April 2021. The amendment also called for a road user charging scheme to cover the LEZarea by no later than 31 December 2020, to incentivise use of public transport.
The council's city administration committee will consider the amendment at a future meeting. Glasgow is run by the SNP.