Fall in number of short trips 'explains declining trip rates'
TRAVEL BEHAVIOUR
02 February 2018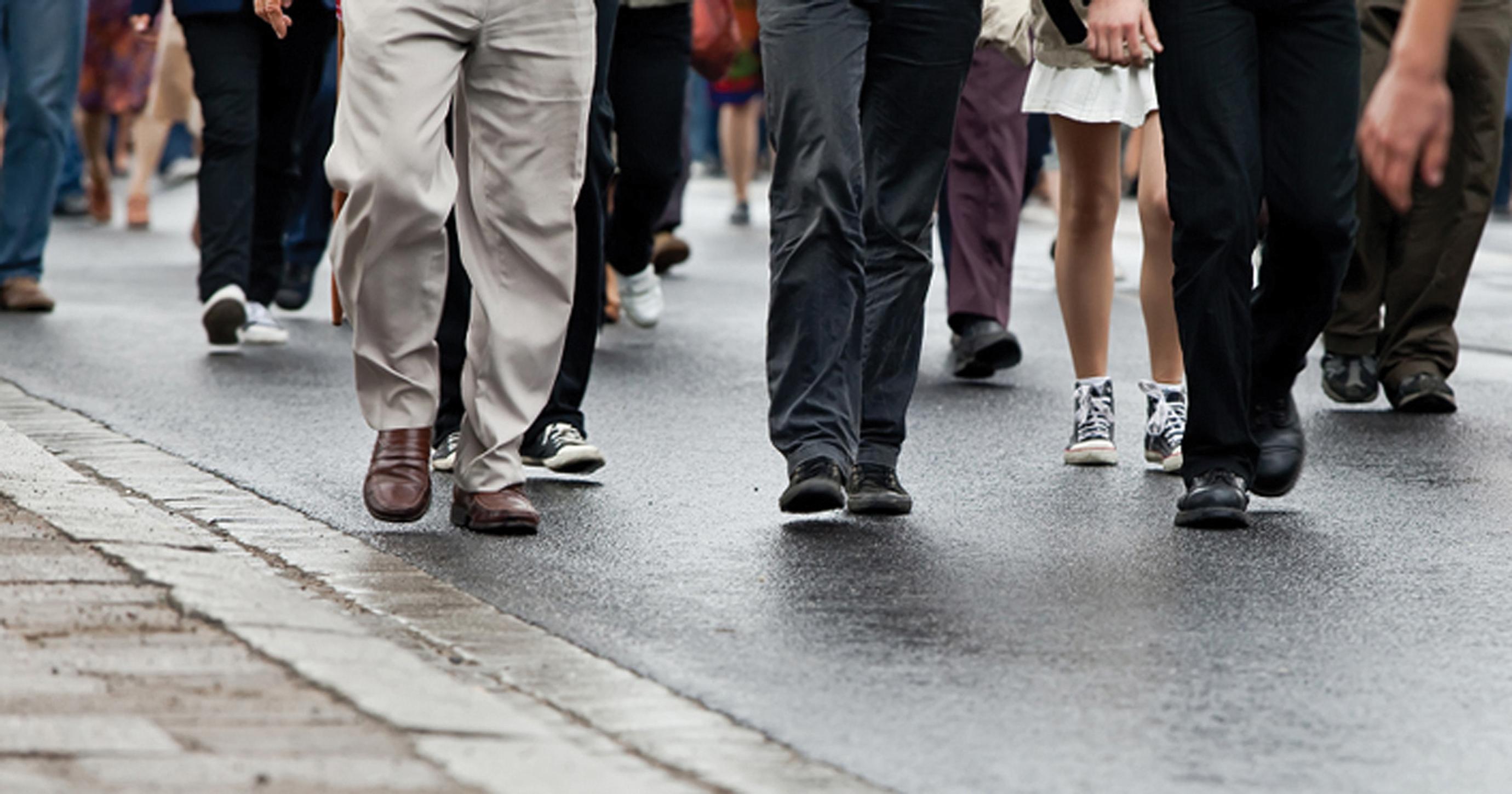 The fall in the average number of trips made by people over the last 30 years can be largely explained by a sharp reduction in trips of less than a mile in length, according to a new analysis of National Travel Survey data.
"The overall trip rate increased from 935 per person per year in 1975 to 1,094 in 1990, remained at 1,094 in 1996, then fell steadily to 914 in 2015," says independent research Kit Mitchell in a paper published by the DfT.
From the peak of trips in 1996 to 2015 the number of trips for shopping and personal business has fallen 24 per cent, from 349 to 267 per person. Trips to visit friends have fallen 30 per cent and trips to and for work 19 per cent. Leisure, education and escort trips are little changed.
"Almost all the change in the total number of trips since 1985 has occurred because of changes in the number of trips shorter than one mile," says Mitchell. "These trips reduced from 335 per person per year in 1985 to 173 in 2015.
"The numbers of trips of one to under two miles and two to under five miles fluctuated but have not changed substantially over the whole period. The number of longer trips increased slightly for about 15 years after 1985, since when they have changed little."
The number of trips shorter than one mile fell by 51 from 2002-2015, from 224 to 173. "Of this reduction, 31 were for shopping or personal business, 11 for visiting friends at home, three for visiting friends elsewhere and four for commuting.
"This suggests that the reduction in short trips is mainly a result of reducing use of local shops and services, and of making fewer local social visits. Whether this is because the number of local shops, services and acquaintances has reduced, or that people are choosing to use a car to travel to more distant destinations, is not known.
"The number of shopping trips may have been reduced by the rise in online shopping, but this is so recent that it would be a continuation of an earlier decline."
Trips made as a car driver or car passenger have fallen back from their peak in the early 2000s. Trips by motorised private modes (car driver or passenger) rose from 453 in 1975 to 690 in 2002, then fell to 594 in 2015.
Public transport trips fell from 126 in 1975 to 100 in 1996 but recovered to 104 in 2015. Local bus trips continued falling, from 107 in 1975 to 61 in 2015. Rail trips rose from 11 to 20.
Walk trips fell from 350 in 1985 to 200 in 2015. Says Mitchell: "At least 75 per cent of trips shorter than one mile are made on foot and the reduction in walking is limited to trips shorter than one mile. The reduction is because of an overall reduction in trips under one mile, and would not seem to be due to short trips switching from walk to car."
The average total distance travelled per person per year fell 9 per cent between 2007 and 2016. Distance travelled by all motorised private transport has fallen by about 13 per cent since 2003, and as a car driver by about 10 per cent since 2007.
Miles travelled by surface rail have almost doubled since 1985.