Cambridge Station restoration wins Greater Anglia heritage prize
23 January 2018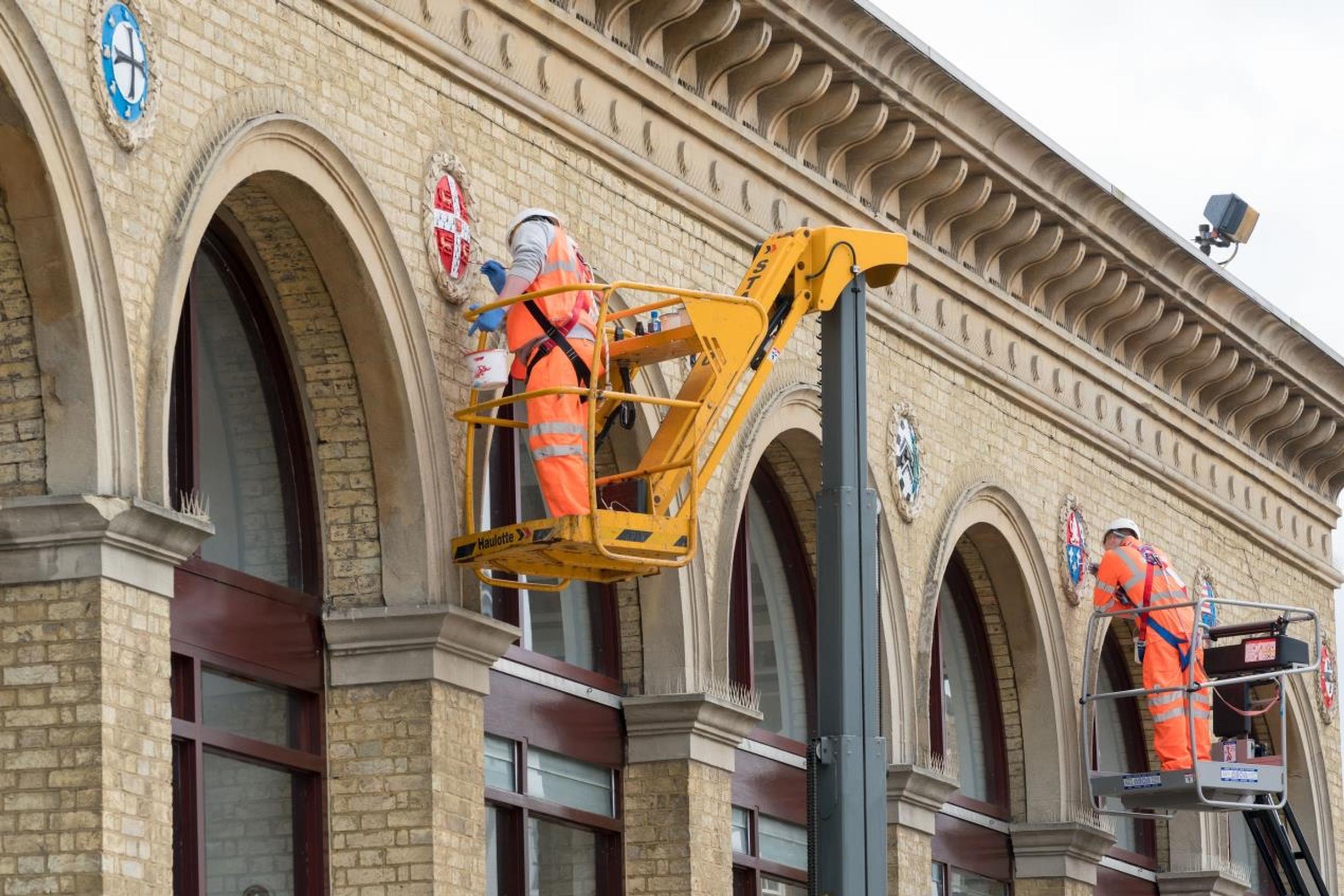 Greater Anglia has won a national heritage award for restoring 32 decorative roundels at Cambridge rail station. The rail operator took the MTR Crossrail Award for Urban Heritage at the National Railway Heritage Awards for its £250,000 facelift of the Grade II listed station.
As well as repairing and repainting the roundels, the project repaired damaged brickwork and tidied up unsightly cabling and surface pipes.
The work, funded by a Railway Heritage Trust grant, was carried out by CIS Services limited and Stonewest Heritage consultants and the specialist heritage division of Alfred Bagnall & sons.
The station's roundels represent the coats of arms of Cambridge University's colleges and local dignitaries, dating back to the opening of the station in 1845.
Presenting the award, Steven Brindle from English Heritage, said: "Cambridge was one of a number of excellent schemes submitted by Greater Anglia. That one of the newest franchisees has recognised in this way the importance of the heritage environment in which it operates is exemplary and it is to be hoped that future franchisees will demonstrate a similar commitment."
Simone Bailey, Greater Anglia's Director of Asset Management, said: "The work to restore the station's exterior marks the completion of a £4m transformation for the station with more space in the ticket hall, an extended gateline enabling easier access to and from the platforms, more ticket windows and ticket machines and improvements to the customer information screens. The station has been restored to its former glory and is now a stunning example of a heritage railway building fit for the needs of passengers in the 21st century."
Find out more about more about rail station renovation projects at the Rail Stations and Property Summit