Celebrating the achievements of women in transport
2018 edition of FTA everywoman Transport & Logistics Awards launched
22 January 2018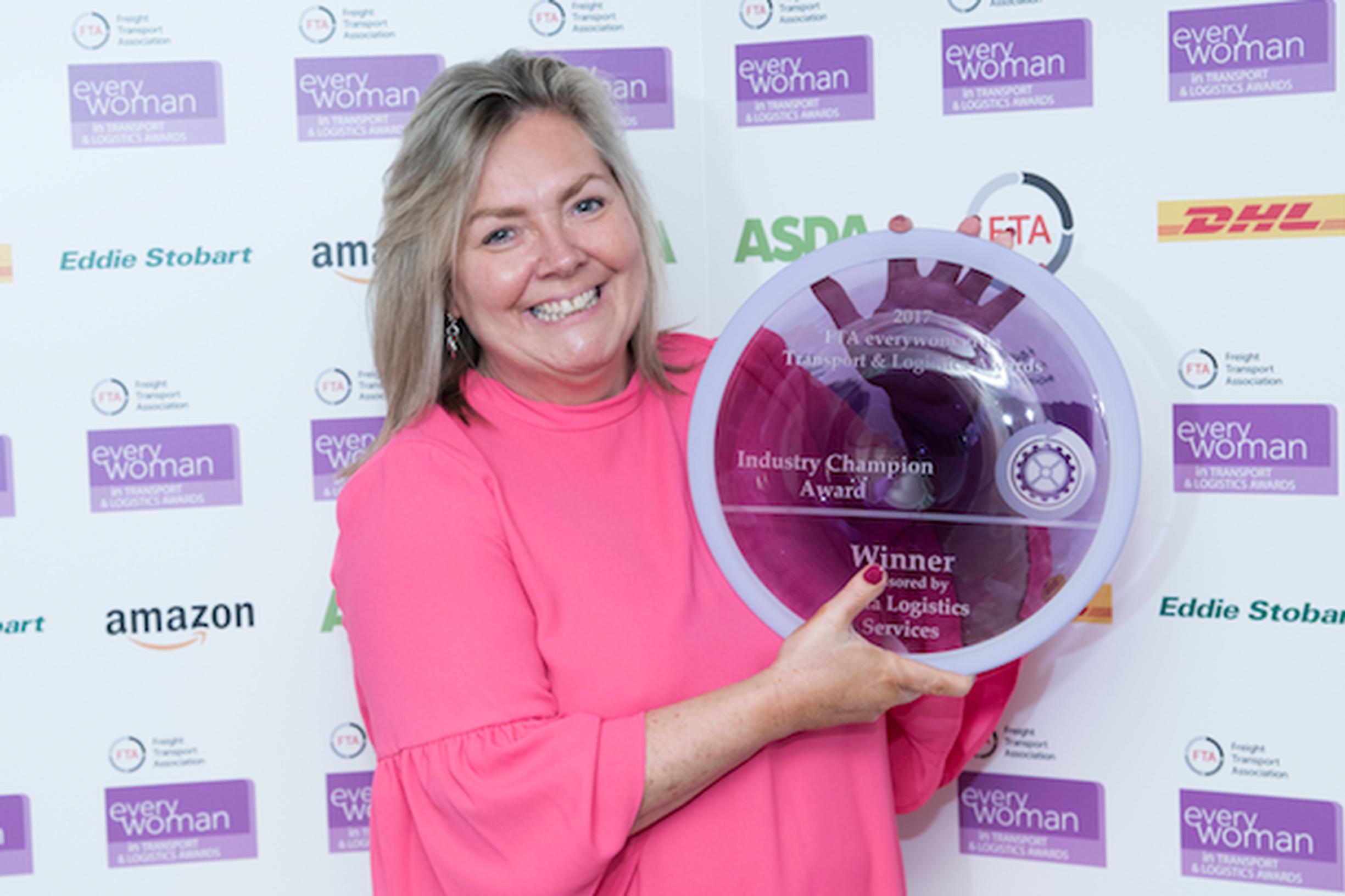 The achievements of women working in the transport and logistics centre will be recognised by the FTA everywoman in Transport & Logistics Awards. Currently in its eleventh year, the awards are designed to showcase the role women play in the future of transport and logistics.
Maxine Benson, co-founder of everywoman, said: "Every year we look forward to uncovering the exceptional women whose achievements will truly inspire those aspiring to work in transport and logistics and importantly motivate those who have never considered the industry, to take a fresh look at it. The variety of industries represented by past finalists and winners shows just how many interesting and fulfilling opportunities are available, completely reshaping the perceptions many have about the industry."
Past finalists and winners of the awards have remained everywoman ambassadors, reshaping the traditional perception of the transport and logistics industry as one that is male-dominated.
"The transport and logistics industry currently employs 2.54m people, accounting for 8% of the total UK workforce," said Benson. "However, women occupy only 22% of these job roles, which is why demonstrating the breadth and variety of career opportunities available to women within the sector is so important. The logistics industry alone delivers a staggering £121bn Gross Value Added to the national economy, making it a major player in the extent and speed of the UK's future growth."
The awards will recognise two winners per category; one successful industry "Leader" and one individual at any stage in their career that has gone above and beyond the norm for their organisation. All nominees should demonstrate how they are innovating and excelling in their roles and are welcomed from all sectors, from aviation and shipping to road and rail infrastructure.
The Industry Champion Award recognises a woman, or man, who is championing the progress of women working in transport and logistics.
This year the awards will also recognise achievements of men advancing the progress of women working in transport and logistics via a brand new category - Male Agent of Change.
The 2018 FTA everywoman in Transport & Logistics Award: The categories
David Wells, chief executive of the FTA, said: "Logistics is one of the UK's biggest employers with more than 2.54m people working across the industry, yet only a small proportion of that number are women. FTA is delighted to once again sponsor the everywoman in Transport & Logistics Awards to recognise the women really driving change and acting as role models in a wide range of roles, and to showcase the opportunities that exist for the next generation to join this vibrant area of a sector, which underpins every aspect of modern life."
The winners will be unveiled at an awards ceremony on Thursday 14 June 2018 at Marriott Grosvenor Square, London.
Nominations are open until 12 February.