Plan for better links at Bradford Interchange gets green light
11 January 2018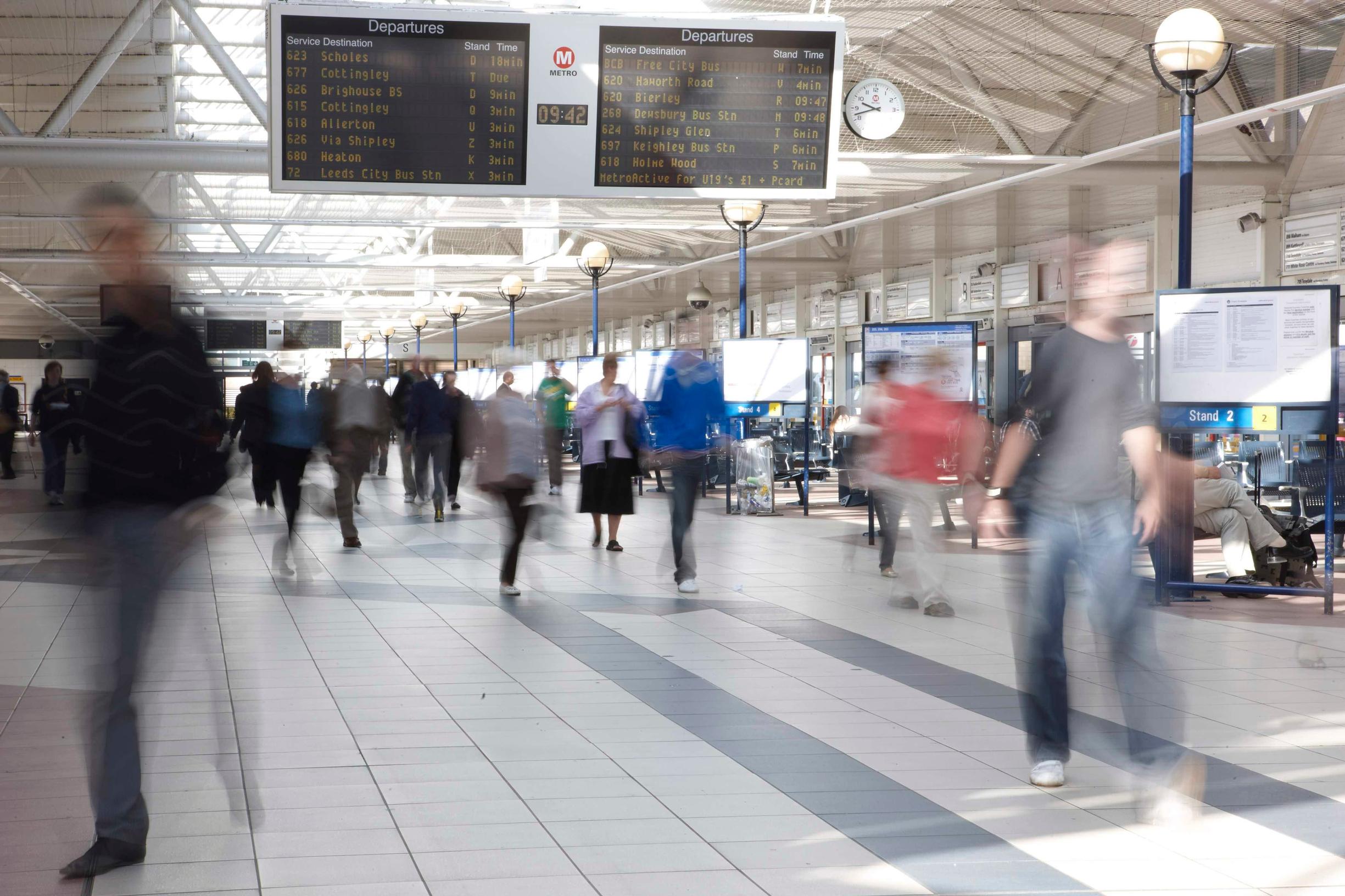 Proposals to improve the transport interchange in Bradford city centre have been approved by the West Yorkshire Combined Authority Investment Committee.
Phase 1 of the project – to carry out short to medium terms works – would include a new pedestrianised station frontage, improved station concourses, better inter-modal links and re-location of taxi and drop-off facilities.
The £5.65m scheme would be funded by the West Yorkshire plus Transport Fund, although the authority is seeking £100,000 external funding to cover the cost of the feasibility work.
Consultation will take place with Interchange users, including passengers, travel operators, taxi firms and businesses on and surrounding the site. Work on the scheme could start in September 2019, with completion by December 2020.
The committee also approved plans for Phase 2 of the project and is seeking funding of £512,000 from Bradford City Council for pre-feasibility works. Bradford Interchange comprises a rail station, bus station and a shared concourse with travel centres operated by the combined authority and Network Rail, as well as car parks, taxi rank and retail outlets.
The interchange, built in the 1970s, needs investment to achieve a high quality contemporary gateway and arrival point to the city centre, said the investment committee. It added: "The site is on multi-levels and this impedes the interchange between different modes of transport at the site.
"Given the complexity of the Interchange site and the need to develop a high quality gateway that will have a lasting positive impact on the city, Phase 2 requires a thorough assessment of the potential options and their impacts. Crucial to this option, development work is the requirement to minimise abortive works, both in relation to short term works being progressed through Phase 1 and in light of the continuing possibility of a Northern Powerhouse Rail station future for the interchange site."
Investment Committee chair Cllr Peter Box said: "As well as significantly improving the way that passengers can use the building and move from one transport mode to another, this longer-term, second stage of development would pave the way for improved Calder Valley rail services and a central Bradford stop on the planned Northern Powerhouse Rail or HS3 route."
Find out more about modernising stations as part of regeneration plans at the Rail Stations and Property Summit