£100 million fund to 'build healthier, more active communities'
06 December 2017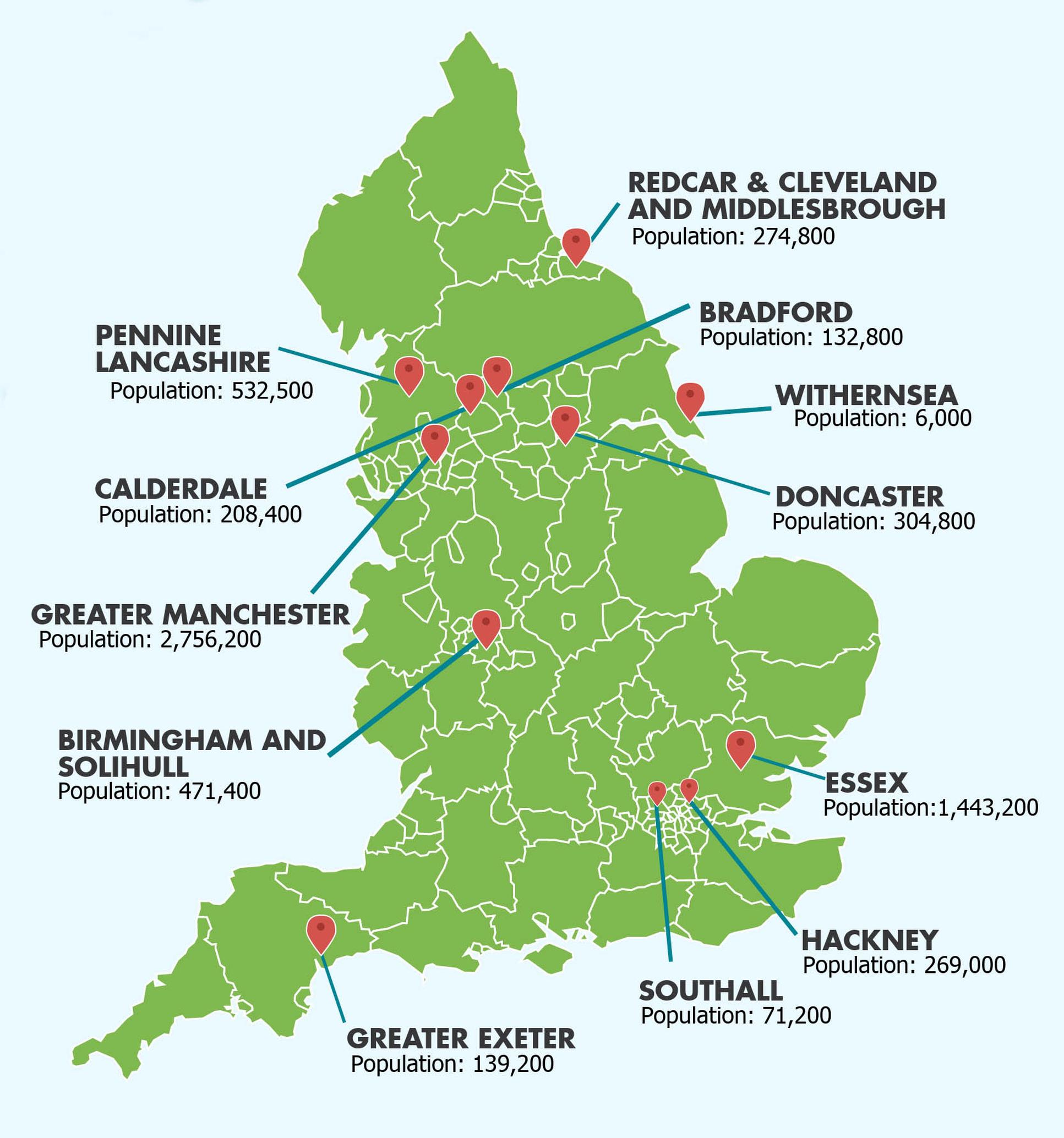 Sport England has chosen 12 places to work with on a new approach to build healthier, more active communities across England. Around £100 million of National Lottery funding will be invested in the pilot scheme over four years, to create innovative partnerships that make it easier for people in these communities to access sport and physical activity.
The 12 pilots are: Birmingham and Solihull, Bradford, Calderdale, Doncaster, Essex, Great Exeter, Greater Manchester, Hackney, Pennine Lancashire, Redcar & Cleveland and Middlesbrough, Southall, and Withernsea.
Jennie Price, Sport England Chief Executive, said: 'On our assessment visits to choose the pilot places I was vividly reminded that the barriers to getting active might have little to do with the activity itself, yet this is where we often start.
'I talked to one older lady who was very keen to start swimming again, but to do so she needed someone to sit with her husband who had dementia, a bus that stopped on the right side of a busy junction for the leisure centre, and a session with people like her in the pool rather than lots of children for example.
'Working with all of the partners in a local area means for the first time we can think about that broader range of issues and work right across the local system to address them.'
By focusing intensely in 12 areas, we want to identify better ways to address these stubborn inequalities and break down the barriers that stop people getting active, such as poor transport, safety, cost and confidence. And we want to encourage wider, collaborative partnerships which look at how all parts of a community can better work together to help the most inactive. From the transport links and street lighting to the quality of parks and open spaces, to how sport and activity is promoted by GPs. Partnerships will encompass organisations beyond the sport sector such as voluntary groups, social enterprises, faith organisations and parenting groups.