'We're working on the three Rs for transport', says DfT's Norman
POLICY
27 October 2017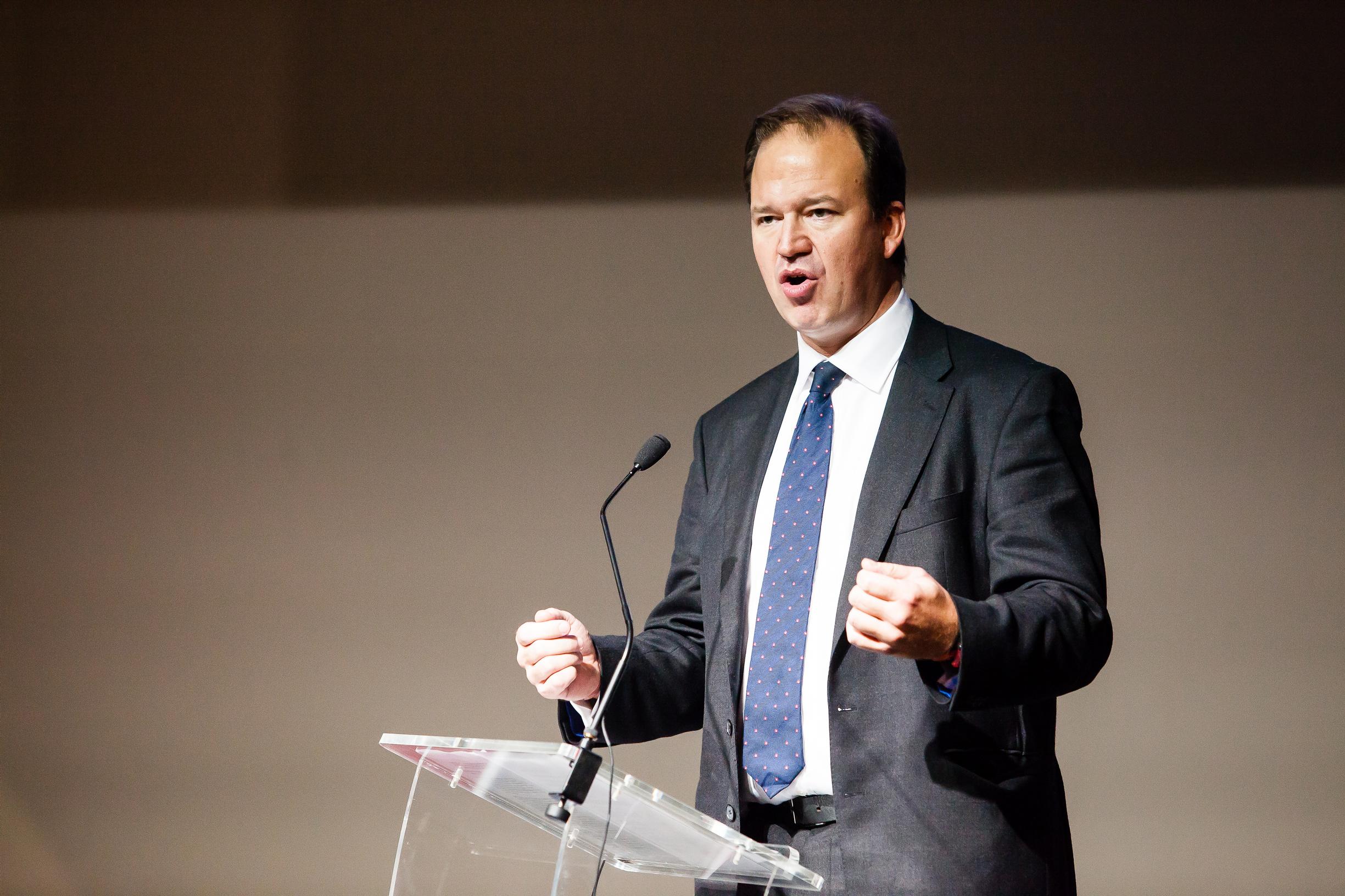 Transport minister Jesse Norman scoped out his take on Government involvement in transport in his address to the Smarter Travel LIVE! event at Milton Keynes last week by suggesting it believed in focusing on the "three Rs" - Risk, Regulation and Research.
He said that the Government recognised that risk was involved in innovation and it wanted to support those ready to invest and explore new solutiions; he acknowledged that the regulatory framework must change and facilitate technological and new business developments; and he said the Government was keen to see research that helped map the future of transport.
Norman praised the work being done in Milton Keynes to develop autonomous, following an on-street trial of the LUTZ Pathfinder pods last year.
"Thanks to our low regulation economy, our country is uniquely well-placed to allow the testing and development of autonomous vehicles," he said.
"Automated vehicle technologies are being legally tested on public roads in the UK. Unlike many other countries, our law only requires that a test driver is present and responsible, and that the vehicle can be used compatibly with road traffic law."
This meant that those wishing to carry out tests of autonomous vehicles were not limited to test tracks or reserved areas, said Norman. "They do not need to obtain special certificates or permits, and are not required to provide hefty bonds and deposits. That is why British cities, including Milton Keynes, have seen some of the world's first self-driving cars in testing."
Norman referred to the UK Autodrive project, due to launch in Milton Keynes next year with a six-month trial of self-driving pods, which will transport customers from the train station to their final destinations in the city.
Taking questions, the minister was challenged on how the Government planned to replace its current £28bn annual fuel duty income. All he would say was that the "Treasury is obviously working on it".
Alistair Kirkbride, executive director at Carplus, who heard the minister, told LTT that Norman's "explicit enthusiasm for AVs 'bringing the benefit of access to cars' to the 20 million who currently don't have them", was disturbing. Whilst Carplus acknowledged the inevitable mainstreaming of autonomous vehicles into future mobility, the role of Government was surely "to direct and frame the innovation to tackle existing problems of car dependency?"
---
More chargepoints for garages and M-ways
Motorway services and large petrol retailers will be required to install chargepoints for electric vehicles (EVs) under details of the Automated and Electric Vehicles Bill announced by the minister.
Norman also announced that the Government is extending the Onstreet Residential Chargepoint scheme to provide plug-in vehicle charging infrastructure for residents who do not have access to off-street parking.
"We first launched the scheme last year, with £2.5m available for local authorities. Now we have decided to keep the scheme running for two more years, and to put in another £4.5m."
A DfT spokeswoman, meanwhile, told LTT: "We are working positively with most of the major fuel retailers and their trade associations on the potential impacts and benefits of the measures of the Bill.
"We are investing £1bn in ultra-low emission vehicles by 2020 and there are already more than 11,500 public chargepoints on our roads. This Bill incentivises the election vehicle industry to provide a world-leading network of chargepoints across the UK. It will give the Government powers to make it compulsory for chargepoints to be installed across the country it if deems necessary." ?
The Bill also sets out requirements for all drivers of automated vehicles to be insured, with victims of collisions involving an automated vehicle able to receive compensation, in line with existing insurance practices.
The DfT spokeswoman said: "This Bill is creating an insurance framework which places first instance liability on the insurer of a driver of an automated vehicle where a collision is caused by the automated vehicle when driving itself."