Early movers are creating a new model for mobility
Nathan Marsh explores the 'broad and interconnected nature of intelligent mobility' that encompasses Dyson's entry into the EV market, the rise of Uber and the open ledger platform Blockchain
13 October 2017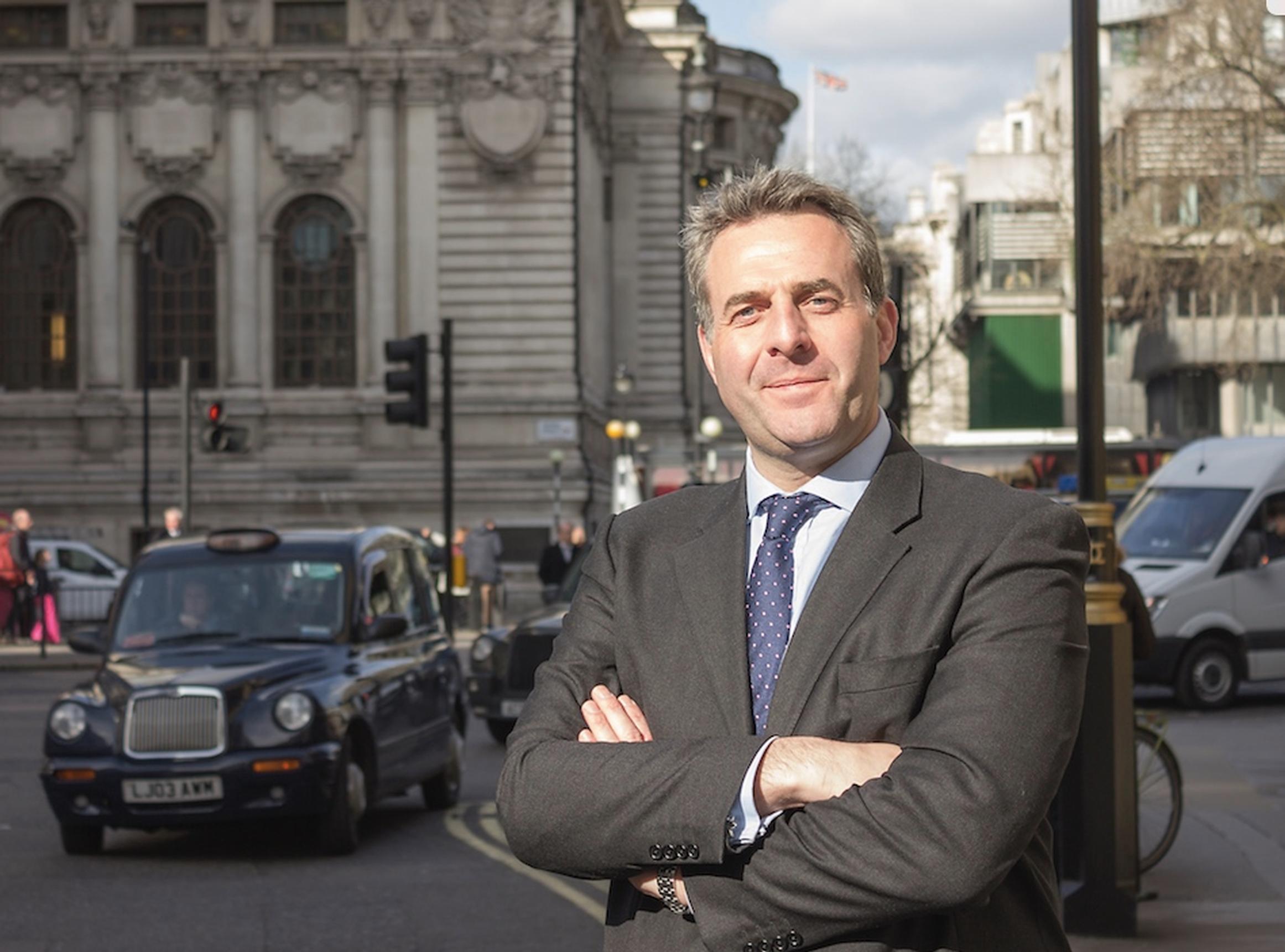 The unlikely announcement that an upmarket vacuum-cleaner manufacturer is venturing into the electric vehicle (EV) market is a great metaphor for the scale of disruption and sheer unpredictability of our changing financial models. Did any of us predict Dyson would invest £1bn in battery technology alone over the next five years?
It will be interesting to see how far Dyson's enterprise will fully immerse itself in this emerging sector. Will vehicles (and even batteries) be designed and manufactured in-house or is the likely decision to go down the white-label route, or will we see a blended design, build manufacture, distribute and ownership model?
A central tenet of intelligent mobility is that existing and conventional commercial and business models may still have a role, but the overall mix of new business models will change entirely, with innovative and disruptive models and players driving the boundaries of the sector into new and in some cases unfamiliar and even uncomfortable commercial landscapes.
Global vehicle manufacturers are up-front when discussing their own strategic direction around the fact that large numbers of people will no longer own their vehicles and shifting to shared ownership. Fuel is projected to be electric, not gas.
This opens the possibility for new players with new business and commercial models to add and strengthen the existing arrangements, in order to attract greater and more diverse funding and financing lines into the mobility sector.
It may be tempting for firms like Dyson to consider evolving from propulsion, to financing and even mobility scheme ownership via a membership app or another Mobility as a Service (MaaS) offer. This is speculation, but not impossible as we see greater and more ubiquitous connectivity between humans, vehicles, homes and our essential items, like a vacuum cleaner.
Considering UK rail industry operations remain a franchise model – even the running of HS2 has been bundled into the next West Coast bid opportunity. How long can this last? The main UK opposition party is calling for full nationalisation. Could both options be overtaken by new MaaS payment models that straddle more than one transport mode, delivering a new business and commercial model that provides true end-to-end mobility via a single user account. Will printed tickets and unplanned disruptions and delays become a distant memory?
Acceptable business models
Moving to ride-share, the rise of Uber and other ride-hailing apps signal the appetite for utterly personalised services where the focus is on management and ownership of data not vehicles. It's about flexible and on-demand products. The intimacy of a service coming directly to your home, coupled with the convenience of paying electronically and outsourcing the need to find a parking space – all these factors have huge commercial appeal.
At the same time, innovators will only thrive if they can keep good relations with the regulators. Last month Uber was advised its private hire licence to operate in London would not be renewed, impacting on the 3.5 million Londoners who have come to rely on the ride-hailing app as well as their 40,000 drivers.
Uber's setback may well prove to be temporary – given how events have played out in other cities imposing a ban where concessions were speedily agreed.
But it shows the importance of innovators complying with regulation to remain successful, and vice versa. This is a new landscape for us all, and all parties need to re-frame existing and conventional perspectives on 'acceptable business models'.
The Government may need to work more closely with new players and their disruptive business models and reconsider existing rules while still retaining an oversight and custodian role. There's also scope for more established players – including Atkins – to create partnerships and help start-ups scale by leveraging their well-established relationships.
Where unlikely business partners are prepared to come together, there are huge gains to be made around price, convenience and accessibility. It's about harnessing tech rather than the tech itself.
Flourish CAV
Atkins' role as project lead for the Flourish CAV consortium is a great example of how organisations as diverse as Age UK, insurance company AXA, and Bristol Robotics Laboratory are together working as a consortium to research the technology behind CAVs that will best suit the needs of a range of users including older and disabled people. Taking projects like this onto their legacy phases and moving them into commercially sustainable platforms will require a new and exciting business model.
Projects across the UK involving CAVs have gone from zero to 35 in just two years– boosted by a £200m fund administered by the Centre for Connected and Autonomous Vehicles (CCAV) - jointly funded by industry and UK Government.
While there's a pump-priming role for Government, big public-sector organisations can't afford to get their risk appetite wrong. Both electric and connected autonomous cars are going to require new kinds of infrastructure and different business models are going to suit different-sized cities and rural locations.
The fuel for EVs is electric power. The fuel for CAVs is data. The fuel for both of these and the IM sector is talent and capital. Talent needs to be fresh, diverse, motivated and resilient to change – new skills for a new Digital Age, and new commercial, physical and digital infrastructure requires new and innovative skills and outlooks.
Capital is equally essential – investment into demonstrator projects, new JV/SPVs that will host end to end EV/CAV/MaaS schemes, need both new sources of funding & financing (with different risk and investment appetites and thresholds) but new models to interlock with existing commercial and business models, in order to aid a successful and sustainable transition from transport to Mobility. PE & VC have a crucial role here, as do institutional investors, UK and Sovereign Weath and Pension funds, but also the new investor class – Dyson, Ford and others.
A review of financial models can't be completed without a brief mention of Blockchain. While media coverage can be over-hyped, its status as a credible game-changer presents huge opportunities for iM – especially for mobility as a service. As an open ledger payment platform, it's a highly practical way for multiple organisations to collaborate in terms of speed and transparency. When competitors are collaborating, it presents a level playing field – it's a trusted centralised network – what you see is what you get. Early movers are placing more capital and transactions onto the Blockchain – lets see where that journey goes…
So, we started with batteries and EVs, and ended up with Blockchain. This shows the diverse, broad and interconnected nature of the revolution in mobility. It's a journey we believe in, and our Intelligent Mobility business, and the talented and diverse people within it are our embodiment of this belief.
Nathan Marsh is UK & Europe Director, Intelligent Mobility at Atkins. He will be chairing a plenary session at Smarter Travel LIVE!