Inadequate charging network 'may jeopardise push for EVs'
ELECTRIC VEHICLES
29 September 2017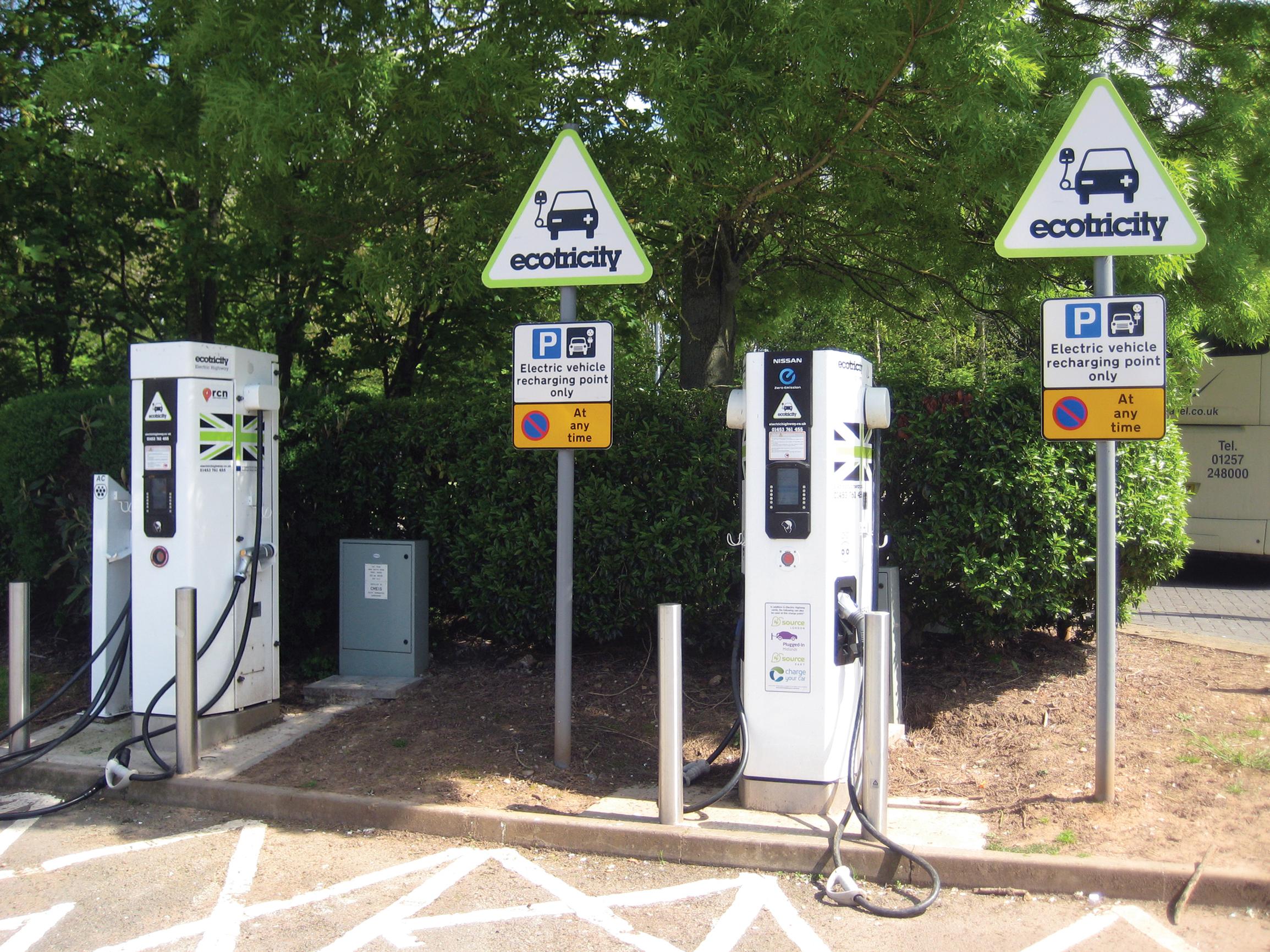 The Government's push for electric cars could flounder unless it acts to improve the poor state of the country's electric vehicle charging point network, the RAC Foundation has warned.
A new report for the Foundation describes the current network of public charge points as "unattractive to use and unsuitable for encouraging the next wave of electric vehicle customers".
A snapshot of the country's electric vehicle charging points this summer revealed that 13% were out of action.
Users are faced with a "bewildering array of types of charge point, connectors, and tariffs". In addition, most charge points are unprotected from the weather, and many are located in poorly lit locations.
The first wave of electric vehicle purchasers were those for whom an EV was a lifestyle statement, says the report. But the Government's hopes for a mass take-up of EVs depend on convincing the public at large that going electric is cost-effective and convenient.
Said RAC Foundation director Steve Gooding: "Few of the nation's 30 million car owners think twice about the process of refuelling with petrol or diesel: pull onto a forecourt, flip the filler cap, insert the nozzle and a couple of minutes later the job's done. Not so with plug-in electric cars, where you need to find the right charger at the right location with the right tariff scheme. Even then it needs to be serviceable and not already in use by someone else."
Report author Harold Dermott has spent 35 years in the motor manufacturing industry and since 2011 has run HD&A Consultancy, advising on EV charging infrastructure.
Although 80% of EV owners have access to home charging, he says the vast majority (over 90%) make some use of the public charging network.
There are three types of charging. Rapid charging is defined as a charge rate greater than 22kW; fast charging is a charge rate of between 7kW and 22kW; and slow charging is a charge rate less than 7kW.
Of the 12,849 EV charging connectors in the UK, 18% are rapid, 62% fast, and 20% slow.
Says Dermott: "All new AC fast public chargers in the UK should be standardised at 7 kW capacity and Type 2 connector as the majority of EVs on the road are unable to charge at a faster rate.
"Rapid (50kW+) charge points are essential for battery electric vehicles, but they are irrelevant for plug-in hybrids, which can recharge at a rate no faster than 3.6kW."
Plug-in hybrids account for 67,344 (63%) of the 106,846 electric vehicles registered in the UK as of this summer.
The charge point network needs to be able to cope with a significant increase in battery capacity, says Dermott. "This will require higher-capacity (100kW+) rapid charge points on trunk roads in order to maintain acceptable charge times."
He says the forthcoming Automated and Electric Vehicle Bill should force operators to co-operate on shared methods of payment and provide mandatory time limits within which operators must fix faulty charging equipment.
The Government should also stipulate that at least three fast (7kW) charging points are provided alongside each rapid charge point installed at motorway service areas.