TfL probes policy & regulatory tools to control use of CAVs
CAVs
21 July 2017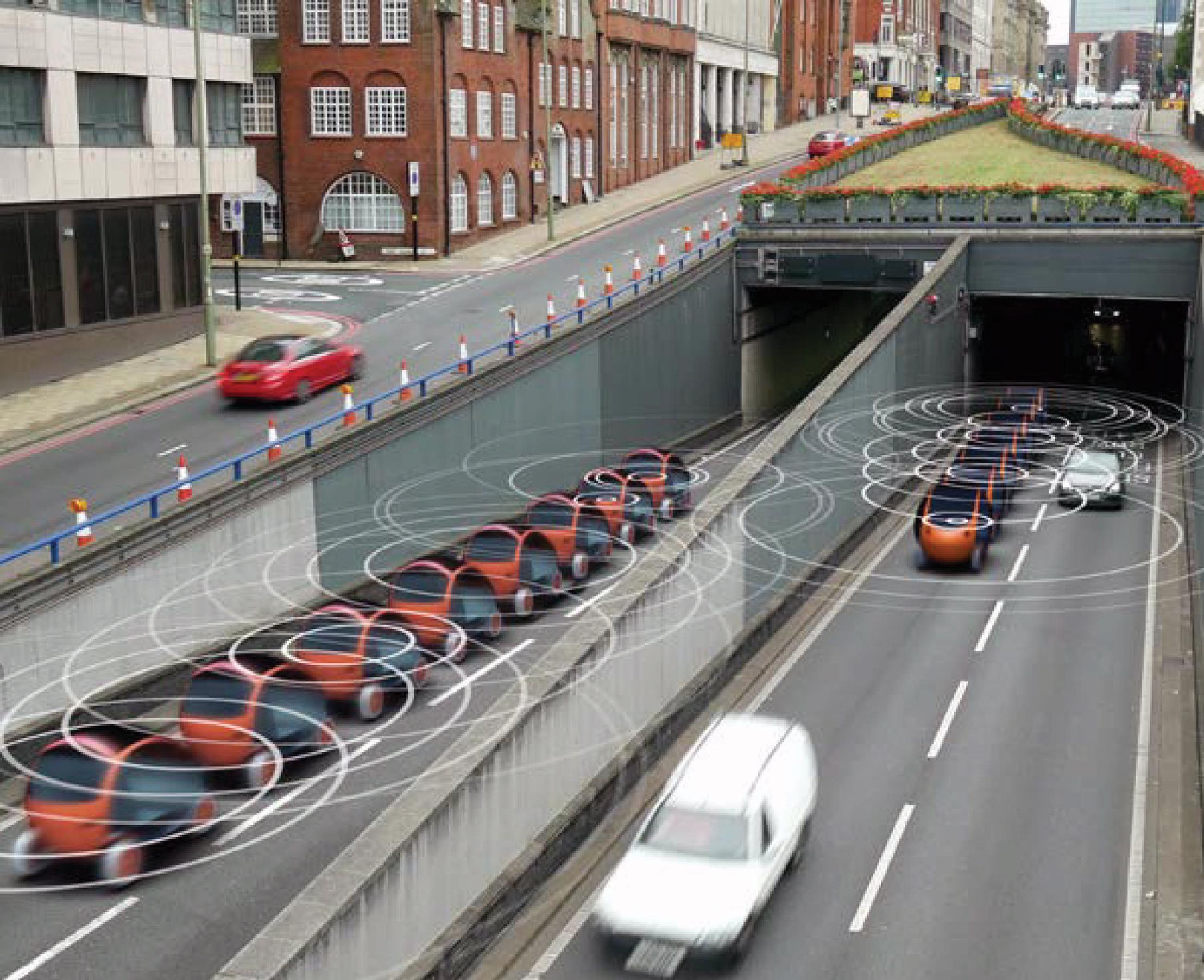 The introduction of connected and autonomous vehicles (CAVs) on London's streets must be done in a way that supports the mayor's transport policies, Transport for London has said.
Michael Hurwitz, TfL's director of transport innovation, said CAVs presented both potential drawbacks and benefits.
On the drawbacks, he said: "Cheap, convenient car travel could be extended to Londoners who don't have a car or a licence, therefore reducing public transport patronage." They could also worsen congestion if introduced in an "uncontrolled fashion".
"Cyber-security may bring a whole new dimension to the risks of car travel and security, particularly if vehicles have progressed to full automation where no driver input is required," he added. "This risk extends to all vehicles equipped with driverless technology, including buses and freight vehicles."
Listing potential benefits, Hurwitz said CAVs could improve mobility for the less mobile, such as those with mobility impairments, the young and the elderly.
They could also improve road safety by reducing human error and because CAVs could be designed specifically for urban environments.
Meanwhile, CAVs could make more efficient use of the capital's constrained road space, smoothing traffic flows and promoting greater uptake of shared occupancy vehicles.
The UK had one of the most permissive approaches to CAV testing in the world, said Hurwitz, who joined TfL last September from the DfT where he was director for energy, technology and international.
"Many organisations are keen to be seen in London and use the city as a showcase for their technologies across the globe," he said. But organisations wanting to trial CAVs in the capital would have to "fully engage with us prior to testing, to ensure safety and maintain effective operation of the road network".
"Learning from these [trials], TfL will work to create the appropriate mix of policy and regulation to ensure CAVs emerge in a way that is consistent with the policies and proposals set out in the mayor's transport strategy," said Hurwitz.
Some CAV trials have already taken place in the capital. Nissan trialled autonomous technology in Newham this spring, using three Leaf electric cars. The GATEway project is trialling autonomous pods on the Greenwich Peninsula.
"Volvo is assessing a proposal to trial level 4 (high automation) technology as part of their 'Drive Me London' programme," added Hurwitz. "TfL is liaising with Volvo and awaiting updates."
Three successful bids to Innovate UK's recent £35m CAV funding competition have a London element.
STREETWISE, being led by autonomous vehicle technology software provider fiveAI, will develop and demonstrate the technology, safety, insurance and service models for delivering an autonomous shared solution to replace private cars, including the design of a shared service in outer London. The project should commence next month, with operational tests in 2018.
The CAPRI project being led by consultant AECOM will deliver four or five autonomous pods to the Queen Elizabeth Olympic Park in April 2019 (testing prior to this will take place in Bristol).
The DRIVEN project, led by Oxbotica, will examine the insurance and safety implications of fully automated vehicles.
TfL is actively involved in DRIVEN and STREETWISE and has an advisory role in CAPRI.