Court uses cyclist's head cam to convict close-pass drivers
CYCLING
21 July 2017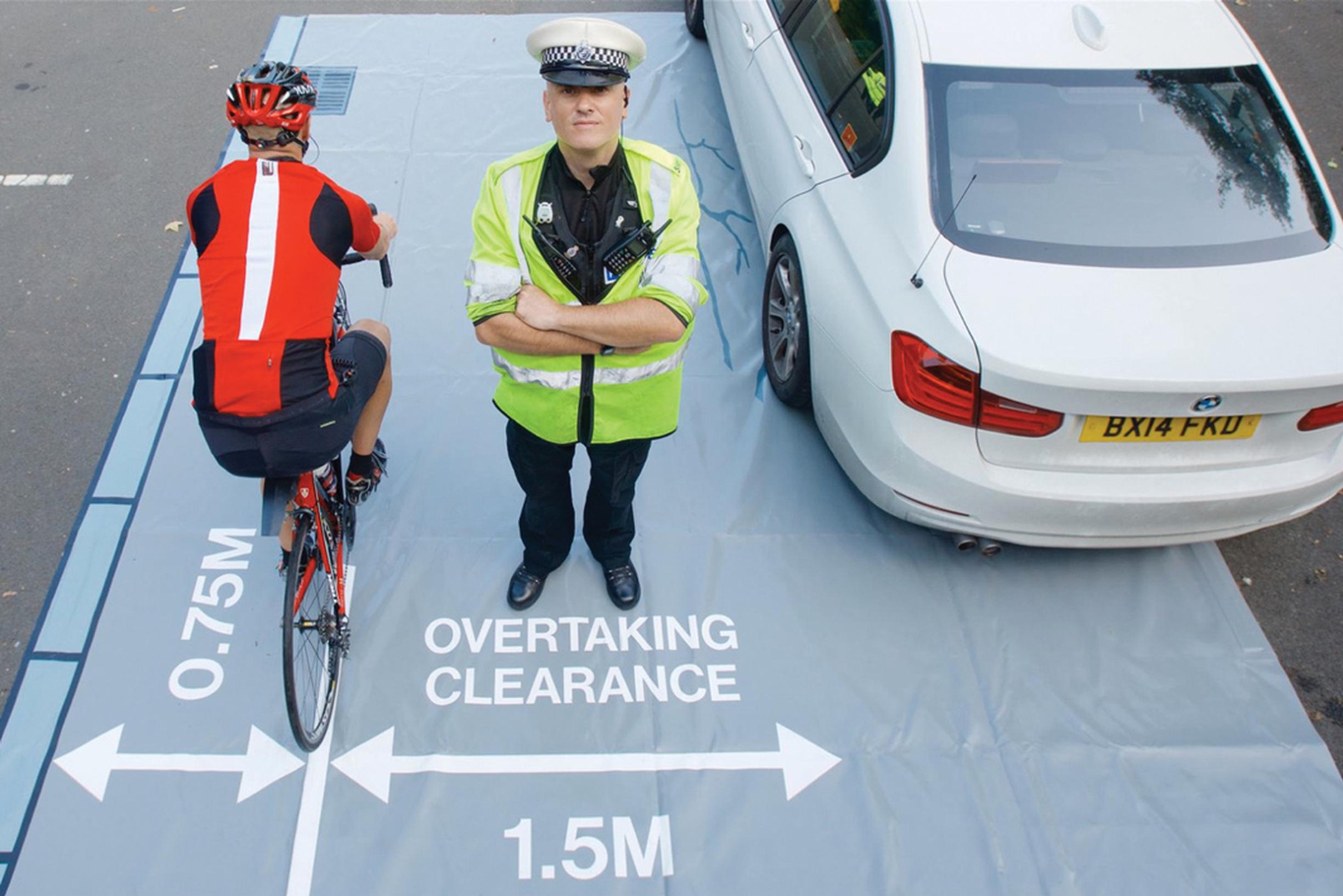 Two drivers in the West Midlands have become the first to be taken to court for overtaking cyclists too closely.
The driver of an HGV was fined £1,038 and given five points on his licence while a transit van driver received a £1,033 fine and four points. In both cases the evidence to convict the drivers was supplied from a member of the public out cycling with a helmet camera. The drivers were shown the video evidence but pleaded not guilty at Birmingham Magistrates Court. Both were convicted of driving without due care and attention.
The 56-year-old cyclist who filmed the offences, and wants to remain anonymous, started wearing a helmet camera after being knocked off his bike by a hit and run driver in 2015.
West Midlands Police traffic officer PC Steve Hudson told LTT: "As far as we are aware, these are the first convictions for 'close pass' driving in the UK."
The police force has been running 'close pass' operations in Birmingham since last August. Plainclothes officers on bikes, who are equipped with cycle-mounted cameras, radio details of 'close pass' drivers to colleagues who intercept them at a designated holding point further along the road.
Most of those stopped by police are allowed to go on their way after a roadside demonstration in the holding area, with officers highlighting the dangers of close passing on a floor mat.
Since the operations began 13 drivers have received a £100 fixed penalty notice and three points on their licence for driving too close to cyclists while two have had licences revoked at the roadside for failing eyesight tests. In all, 205 vehicles have been stopped.
In addition to these operations, which take place every two to three months, the force has prosecuted more than 300 drivers using helmet and dash-cam footage provided by the public.
In October, West Midlands Police plans to introduce a fully digital system for those wishing to submit camera evidence of close pass incidents. Hudson told LTT: "This process will allow cyclists to upload their footage directly onto our server, along with a digital statement, to speed up the process. At the moment, the footage needs to be taken to a police station and a form completed there, which inevitably leads to a slight delay in reporting."
Currently the close pass operation is being carried out only in Birmingham. "The feedback we have received from cyclists in the Birmingham area, including police officers who cycle to work, is that they have noticed a real behavioural change in how they are passed by drivers, and the reports of third party close passes have dropped by over 50% in Birmingham, " said Hudson.
Duncan Dollimore, senior road safety officer at charity Cycling UK, told LTT: "The West Midlands Police close pass operation has proved so successful because it is simple, cost and resource efficient, and combines driver education with enforcement.
"Cyclists have been submitting video evidence to police forces for a number of years, but in the past there has often been a degree of reluctance to either accept that evidence or act upon it. The West Midlands initiative was a real catalyst for change, following which Cycling UK launched our 'Too close for comfort' campaign to crowd source the funds to produce and supply similar 'close pass' mats to the majority of police forces across the UK, a large number of which, including West Yorkshire, Dorset, and Devon & Cornwall, are already running similar operations."