Mobike chooses Manchester for dockless bike hire pilot
23 June 2017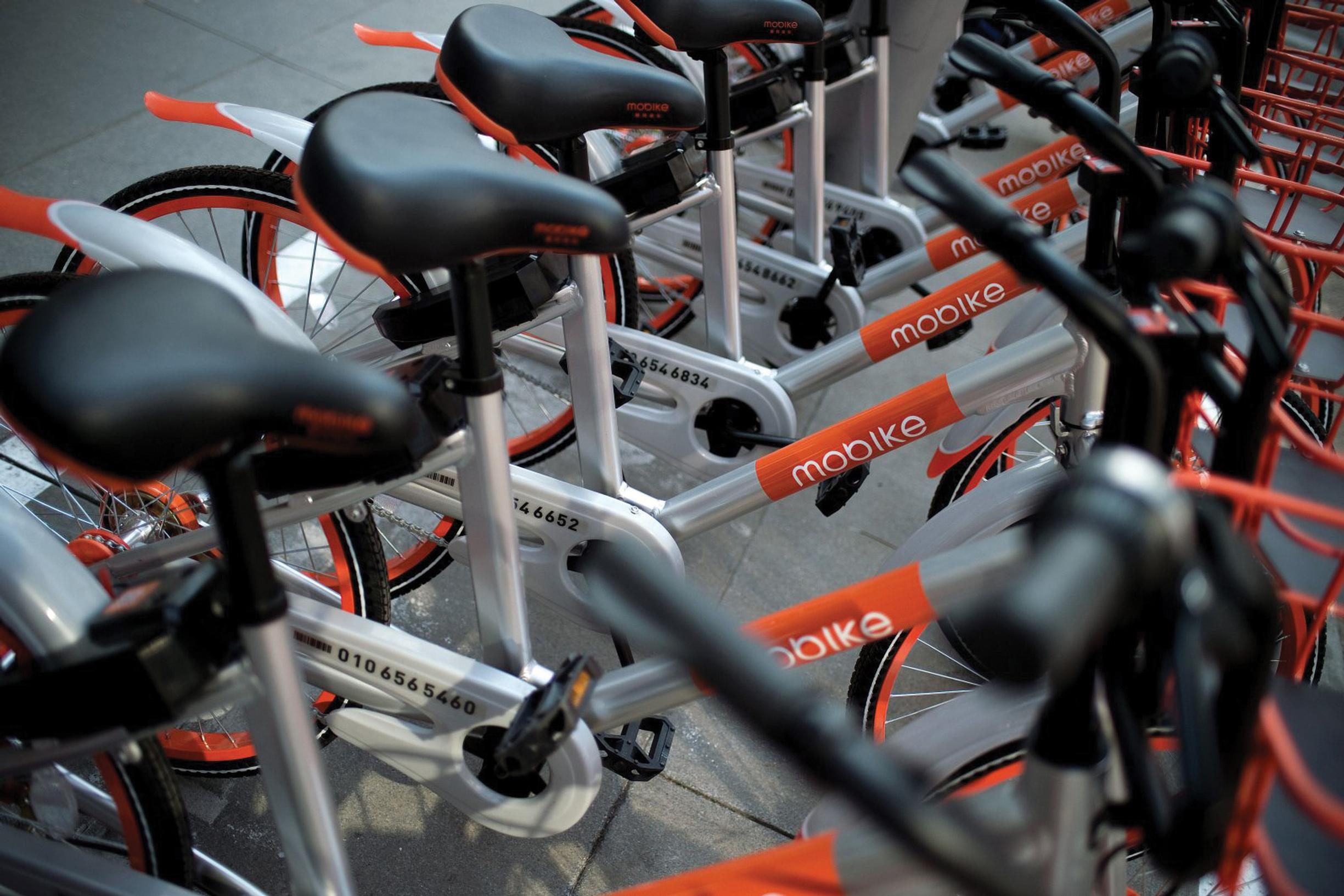 A dockless public bike hire system is to be piloted in Manchester.
Chinese firm Mobike will provide 1,000 bikes in the six-month pilot scheme covers central Manchester and Salford. It is due to launch at the end of this month.
Mobike's first scheme was launched in Shanghai last April and the company now operates in 100 cities across Singapore and China. The Manchester/
Salford trial is its first operation outside Asia.
An app enables users to locate a bike using inbuilt GPS mapping and unlock it automatically by scanning a QR code on the bike.
Bikes can be picked up/ dropped off at any convenient legal cycle parking location, rather than at dedicated docking stations.
Welcoming the trial, Greater Manchester mayor, Andy Burnham, said: "This scheme could help make cycling more accessible to people, but it is an untested idea in the UK and we will need to keep this under review.
"We're conscious that our city centre is a complex and busy area already, so Transport for Greater Manchester has been working hard to establish a voluntary code of working with Mobike to make sure the service operates in a way that doesn't inconvenience other road users, pedestrians or city centre traders."
Journeys are charged per 30-minute period.
The bikes will initially be available at sites such as railway stations and university campuses. Mobike will use usage data analysis to redistribute them on an ongoing basis to meet demand.
The pilot will not be publicly funded or subsidised.
Steve Pyer, general manager of Mobike UK, added: "Our aim is to be responsible, sustainable and innovative. We're confident that Manchester and Salford and their residents will immediately see the benefits of our services, and the cities will become a showcase for the urban transformation that is possible when cycling usage rises, and city planning leverages smart data.
"We are already in talks with a number of other cities around Europe, and are sure the successful pilot will be the first of many partnerships, allowing us to make cycling the most convenient and affordable choice for those in cities all around Europe."
Rival Chinese firm Ofo launched a three-week dockless bike hire trial in Cambridge at the end of April.