Connected and autonomous vehicles: the transition period
26 May 2017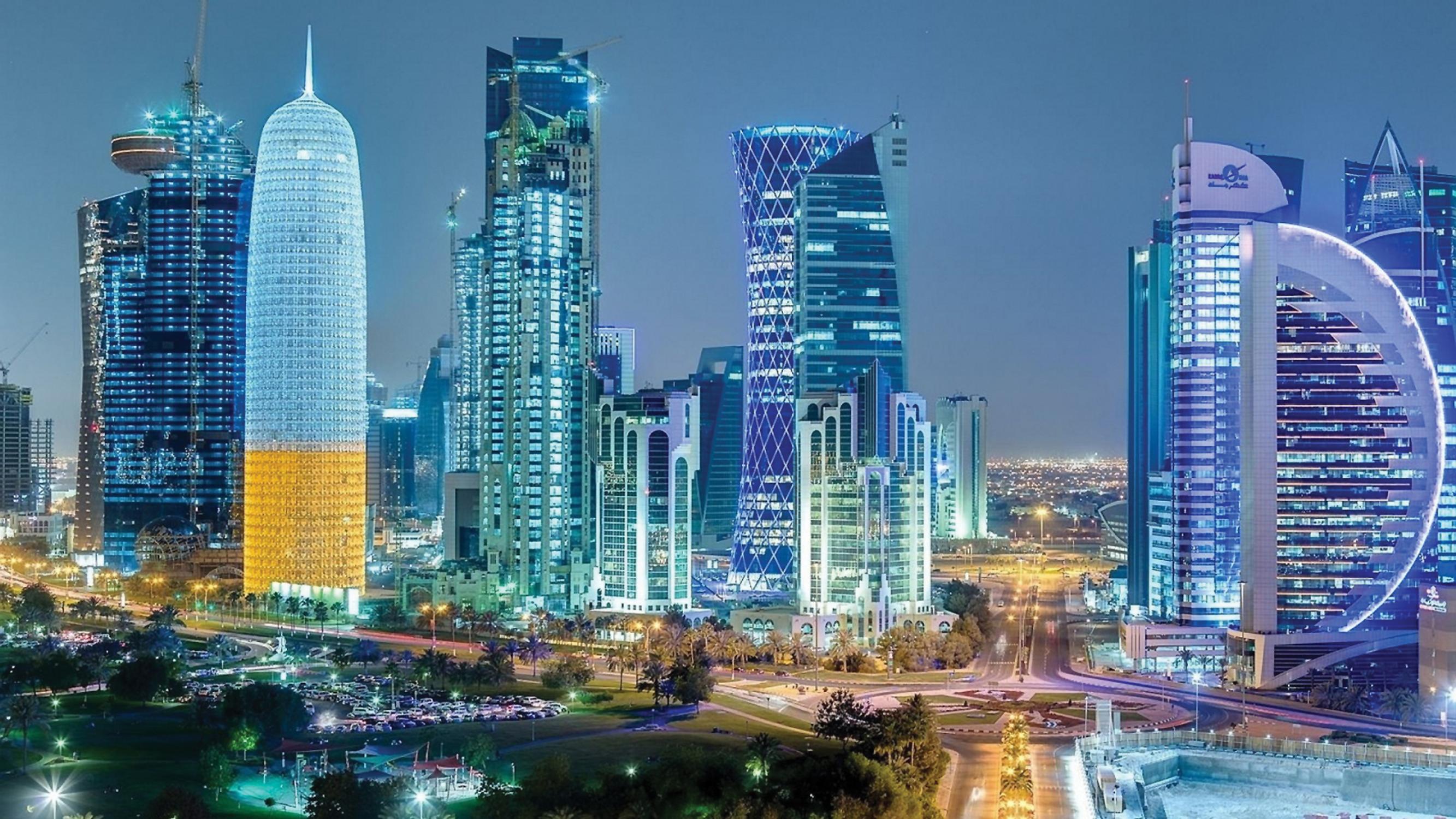 Future cities will be different than today's cities in many aspects, but especially in terms of transportation and mobility. The car of tomorrow will be intelligent, connected and autonomous. Aspiring smart cities such as Qatar in the Middle East are preparing for the challenge.
The future car will avoid accidents, drive by itself and park by itself. When the penetration of this technology on the road becomes high enough, people will no longer need to own a personal vehicle.
Why should you own a car if you know that whenever you need a ride, you just take your smartphone and order a taxi robot to pick you up and drop you? A similar Mobility-as-a-Service-style model exists already with multiple taxi applications available, but the future model will be much more reliable and efficient, with drivers being replaced by smart and connected robots.
Some of these disruptive mobility technologies, such as Connected and Autonomous Vehicles (CAVs), have already started heading out onto our roads. Many pilots and field tests have been initiated in major cities around the world, including in the Middle-East, to experiment with the ways in which connected and fully autonomous vehicles may behave. Some car makers
have already begun commercialising their car models with an auto-pilot feature. There is no doubt that this path will continue until CAVs become a common technology on our roads.
But such a shift will not happen in just few years; it will take decades before all vehicles on the road become connected and fully autonomous. Such a long transition period must be prepared and well-planned for. Indeed, the biggest challenge in realising CAV technology is not only the maturity of the technology, but is also the transition period when both CAVs and non-CAVs must co-habit and share the same roadspace.
Transition period
How can we make our roads safe when some vehicles are driven by robots and others are driven by humans? How can the taxi robots be reliable if the traffic is not predictable, simply because some vehicles are still driven by humans?
Certainly, city modeling and simulation will play a major role in understanding not only the transition period, but also the after-transition period.
However we cannot rely on conventional solutions when it comes to mobility modeling and simulation, simply because the car of tomorrow is very different to the car of today. If we look at car evolution history, the car has not changed much in the last 20 years from a modelling perspective; we simply upped the speed and other performance metrics, as well as improving the road infrastructure, but the mobility model has always remained pretty constant.
This will not be the case with the future car. But our task now is not simply a matter of increasing the number of vehicles on simulated roads to evaluate the capacity of our future roads and cities; it is much more complex.
Many pilots and field tests have been initiated in major cities around the world, including in the Middle-East, to experiment with connected and fully autonomous vehicles
New metrics
Many new metrics need to be included, such as the autonomous aspect of the car, and the Mobility-as-a-Service model which could implicitly reduce the parking demand in town and city centres.
The infrastructure that will be required by the car of the future will be different from that needed by the car of today. The car will require less road space, fewer parking spaces, less traffic signage, and less road assistance. One of the mobility use cases that will be enabled by CAV will enable vehicles to drive on the highway in platooning mode, considerably reducing the inter-vehicle space needed for safe operation.
People will no longer need to own cars, and therefore will not need to have a parking space at home, another one at work, and one at any destination they travel to. An automated fleet does not need huge parking lots in city centres. Taxi robots, after they finish their duty, or when they need maintenance, can be moved and parked outside the City centres in automated parking infrastructure that require much less space than conventional parking.
It is important to consider this future vision when designing both our future cities and infrastructure, to support both the CAV transition and after-transition periods. For example, parking infrastructure should be designed in a way that they can be converted into residential or offices space at the end, and after, the CAV transition period. Roads should support the transition period by allocating dedicated lanes for CAVs. This will give a great push for CAV early deployment.
Regulations and law enforcement authorities have a key role to play in making the CAV transition period successful and, with the right regulations and laws, shorter and more productive for all.
In this respect Qatar is gearing up: in March this year, the Qatar Mobility Innovations Center (QMIC) and the Qatar Ministry of Transport and Communications (MoTC) announced the launch of a consortium on CAV, aiming to create the eco-system needed for facilitating early deployment of CAV at national and regional scale.
This will enable the realization of next generation Road Safety Systems: studies conducted by transport authorities show that Connected Vehicles, if fully implemented, could mitigate up to 80% of road accidents.
QMIC has been very active in the area of CAV since 2010, and back in 2014 it carried out the first field demo of an industry-compliant V2X system and applications in the Middle East and North Africa (MENA) region at the Qatar Science and Technology Park. To take this to the next level, QMIC is now preparing for the deployment of a large-scale pilot in Doha.
Dr Hamid Menouar is R&D Expert, Qatar Mobility Innovations Centre, Qatar