Cycle superhighway boost for CityConnect's Bike Friendly Business scheme
13 April 2017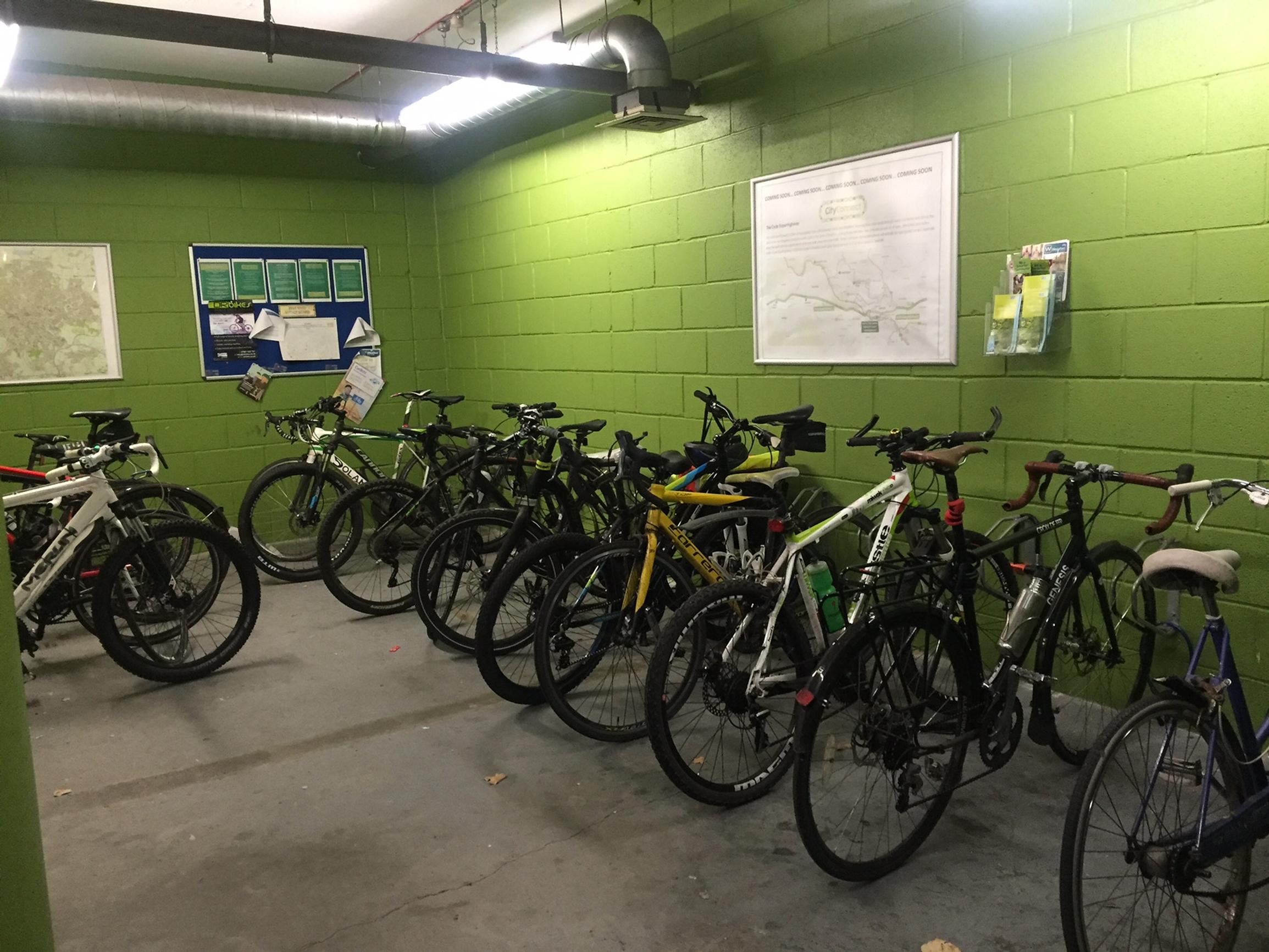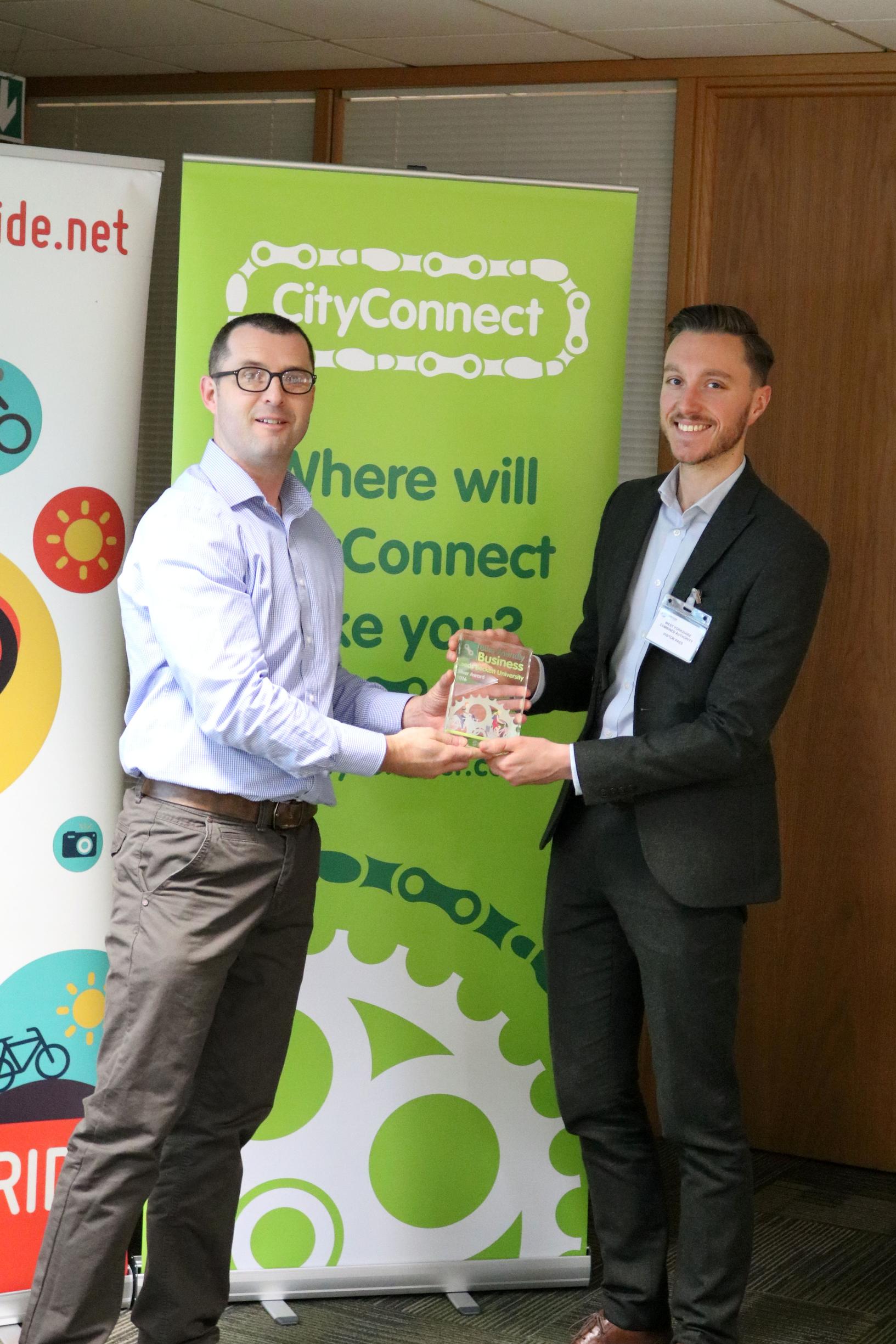 A further five local businesses along the Cycle Superhighway have applied to the CityConnect Bike Friendly Business Scheme in a pledge to encourage more staff to cycle to work.
CityConnect will provide tailored support to each business in the form of expert advice, training or grants which will help to improve cycling facilities such as showers, secure bike parking or access to pool bikes. The CityConnect cycling development officers have years of experience in delivering behaviour change initiatives, that can engage staff in making that shift towards choosing their bike as a preferred mode of travel.
The West Yorkshire Combined Authority continues to strive towards making the Leeds City Region an inviting place for business and investment by creating high quality and ground-breaking transport links to encourage people to commute sustainably in and around our towns and cities.
CityConnect's Business Grants scheme acknowledges organisations' efforts in creating workplaces that not only tolerate people on bikes, but actively welcomes them through a mix of great facilities and pro-cycling policies. There has been an overwhelming response from businesses wanting to take a proactive role in offering their staff the means to travel sustainably.
The following businesses have accepted grants to improve their facilities:
Jacobs Consultancy will use its grant to install a dehumidifier for their drying room, upgraded cycle racks, repair stand with tools and cycle training for staff. A survey of staff revealed that better facilities would encourage them to ride to work more often, and this will begin to address that barrier.
Shipley Wellness Centre, an organisation located on the Aire Valley towpath that run regular exercise activities, will be hosting a mountain bike trail leader course for their staff allowing them to grow their business through offering cycling activities, and they'll also be equipping themselves with a bike maintenance tool kit for staff and visitors to use.
The Oak Church, situated directly on the Cycle Superhighway in Pudsey, currently has no cycle parking. The grant will help them build a new cycle parking shelter and will be looking at encouraging visitors to the church to do so by bike.
Thorpe Park is at the eastern end of the Cycle Superhighway and will be using their grant to provide a communal bike fix-it stand, plus cycle maintenance sessions for staff. This will complement their existing offer of cycling engagement activities as they seek to increase the number of people traveling to site by bike up to 5%.
Chris Mason from The Oak Church said: 'The whole project will be completed in the spring to allow its use this summer and hopefully begin a culture change that will transform how people arrive at the building for years to come.'
CityConnect's cycling development officers have engaged with 35 organisations so far, 7 of those organisations have already been awarded a Bike Friendly Business accreditation. These are:
Bradford Trident – Silver
Leeds Beckett University – Silver
University of Leeds – Silver
British Gas – Bronze
Shipley Wellness Centre – Bronze
Thorpe Park – Bronze
SDG - Bronze
West Yorkshire Combined Authority Managing Director Ben Still said: 'The links between active travel and productivity at work have been documented for many years now, it's believed that those who cycle or walk to work are less likely to be stressed, are happier and show higher levels of productivity at work.
'The Cycle Superhighway is proving to be an invaluable piece of infrastructure for commuters traveling between Leeds and Bradford. If more businesses along the route can get behind the much needed behaviour shift towards active travel, our road networks will become less congested at peak times, air quality will improve and we can help to get more people into employment through a healthy mode of travel.'
'The Bike Friendly Business Scheme is the perfect initiative in giving staff the resources they need to be both mentally and physically healthy; which can only bring further benefits to the employer and business as a whole.'
The next five local businesses who will be working towards the first level of accreditation will be Community Links, InCommunities, Bradford Clinical Commissioning Group and Npower.
The CityConnect Bike Friendly Business scheme will be showcased next month at the Cycle City Active City Conference in Bradford, 11 – 12 May 2017, where delegates can find out more about the scheme, and take part in a masterclass on how to help businesses become more bike friendly