Transport as community planning
Transport planning shouldn't happen in isolation to community planning. When we're building sustainable communities, we need to have enabling transport systems, says Sarah Fish, Managing Consultant, Atkins
30 January 2017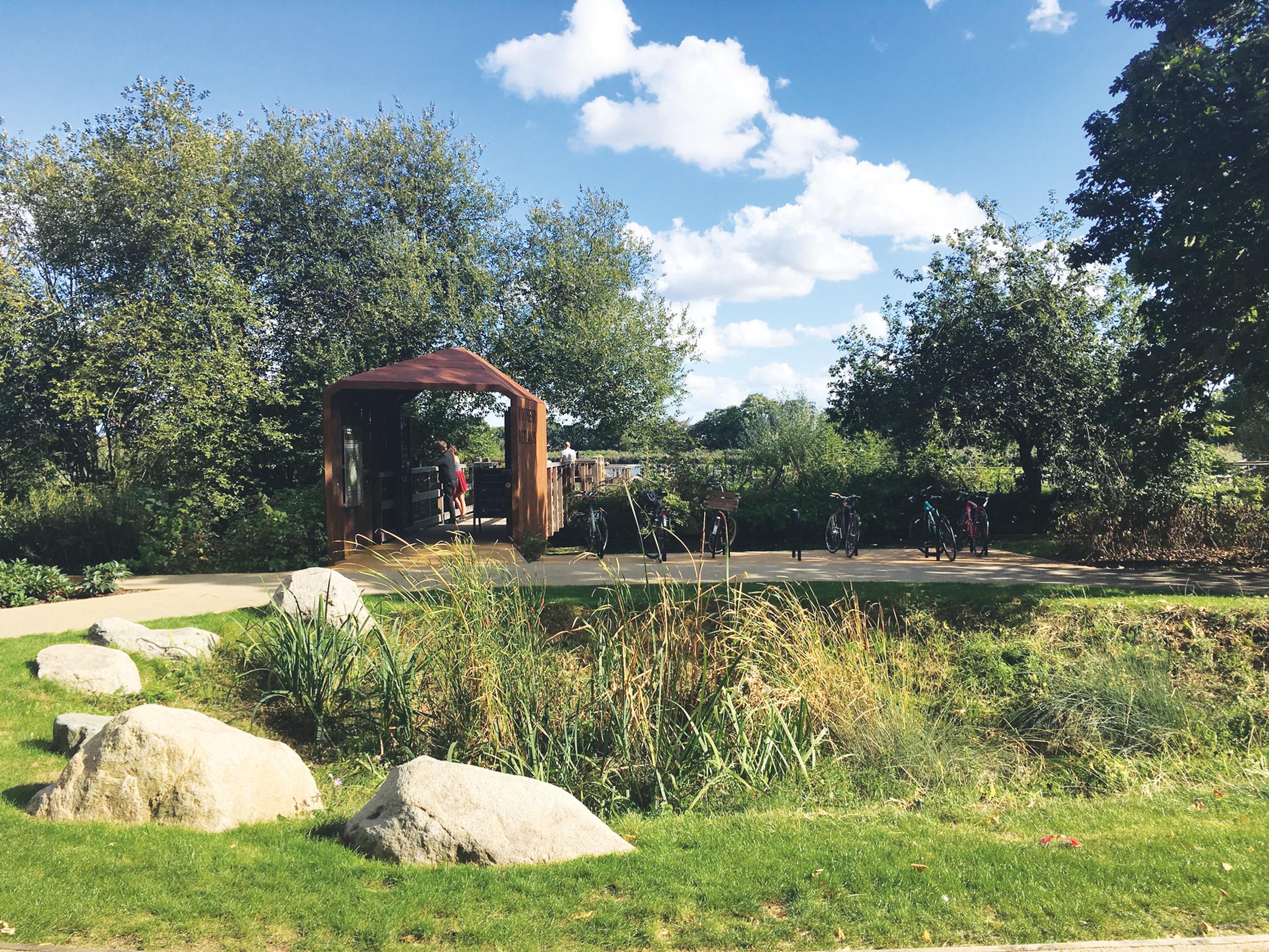 There are three pillars of sustainability that must be appropriately addressed to achieve meaningful results; be it in transport, housing or any other sector. You could think of these as three interstitial layers, each necessary in their own right, to create a functional system of sustainability: economic, environmental and societal requirements. The success of one relies on the others, and our focus will be on the most neglected of the trio, society.
The societal impact of sustainability has a focus on meeting end user requirements, and in doing so, giving meaning to who the end users are; commuters, local residents or service providers. Whilst recognising that these needs are also inherently fluid , based on region, project and economic or environmental influences.
Creating that balance requires us to strike whilst the iron's hot; we need to get the planning right. Transport planning shouldn't happen in isolation to community planning. When we're building sustainable communities, we need to have enabling transport systems, and that starts at the planning stage.
We hear the media and politicians use words like 'big society' and 'communities', but how do we think about the impacts of the work we do? Whether developing a transport strategy or designing a bridge, ultimately, it has to have a positive impact on people's lives.
Perceptions towards the positive impact and standards of best practice to health and wellbeing change with time. Previously celebrated towns were developed and commended as innovative planning feats. Looking back decades later, they're viewed by some as concrete jungles. In some cases, with populations experiencing higher levels of isolation and mental health problems. This phenomenon, was coined as the 'new town blues' by the Young Foundation. We now have new insight, capabilities and advances in technology to support a more effective approach to planning, but are by no means where we need to be. Studies have shown that, in new towns, the level of mental health problems reported to doctors is higher than the average. Is a lack of social inclusion or community contributing to this phenomenon?
Impacts on health
Impacts on health certainly warrants further investigation, and calls for changes to how we approach planning. Is the government's pledge to build garden villages the first step towards this change? Perhaps, but we must be more responsive now to continue momentum.
A pledge to build a new village will inevitably require the commission of large scale projects, from providing transport links for residents to affordable housing, driving local services and facilitating employment opportunities. How can we ensure that the transport network positively impacts the community, and to inspire design infrastructure and planners to go beyond meeting the minimum requirements?
By challenging the status quo.
Challenging the 'norm' of delivery to suggest new approaches requires commitment and courage, but it brings positive change and encourages peer to peer learning experiences.
We used this approach working with Gloucestershire County Council in the development of their local transport plan. We encouraged stakeholders to think holistically to blend solutions for physical, operational and behavioural requirements. Encouraging this approach offered a more rounded set of solutions that were taken forward; from physical 'traditional' highway improvements, to behaviour change activities or using technology to assist in the dissemination of information, particularly regarding freight movements.
Thinking holistically can better enable us to manage conflicting interests, and improve co-ordination and delivery of transport projects. This approach to training and advice programmes for jobseekers has allowed us to turn traditional thoughts of transport planning as a discipline on its head. Transport is acting as an enabler to enrich people's lives.
One of the ways that we can do this is through the development of social sustainability frameworks, and the application of their underlying principles. The notion of social sustainability frameworks was developed by the Young Foundation, and helps us to think about how we create and sustain thriving communities – of which, transport is a key element. Applying the framework enables us to consider several key themes from social infrastructure, influence within the community, to shared spaces and building in 'space to grow.'
How can we ensure that the transport network positively impacts the community, and to inspire design infrastructure and planners to go beyond meeting the minimum requirements?
Considering amenities and social infrastructure to help build communities looks not only at social behaviours, but also the impact of the public realm and open spaces. It requires consideration of areas such as how greenspaces should function to benefit health and wellbeing, as well the need for essential flood management.
This is complemented through well thought out shared spaces and social architecture, creating a positive culture life. Embracing social capital will support the transition of a geographical area, to a connected community. Harvard academic Michael Woolcock supports the notion, noting that ' the well-connected are more likely to be hired, housed, healthy and happy.'
The framework supports giving communities' voice and Influence by enabling communities to be involved in solution development, decision making and long term stewardship. Providing residents with an opportunity to shape their community can harness local intelligence, and solutions to abstract geographical thinking. Too often consultation with the public happens when solutions have already been identified, which does not foster collaboration and local ownership.
Providing flexible and adaptable infrastructure and services allows a community space to grow. Traditionally planners map out the use of all available space and land within a defined area, but there is likely to be benefit in allowing more flexible use of land and buildings so that the space to grow is fluid and meets the needs of the local community.
Consideration of this framework gives the opportunity to help create communities and places where people would like to live. It gives a clearer understanding of the implications of the master planning process on different stakeholders to ensure that new developments, whether a highway upgrade, bridge or garden village, is fundamental in creating liveable places.
Essential to sustainability, and running across all the socio, economic and environmental layers, is the need to think of longer term solutions. Fresh thinking to correctly prioritise multiple interests, channel local expertise and provide the required longevity. Finding new opportunities, and different ways of working can present the positive change that we're working for.
As an industry we should be collaborating to create new, forward thinking ideas. And as all things in transportation, nothing can be done in isolation.
Sarah Fish is speaking at the Sustainable Transport + Health Summit at Bristol City Hall on the 24 February