PM Theresa May names Chris Grayling as new transport secretary
New cabinet taking shape
14 July 2016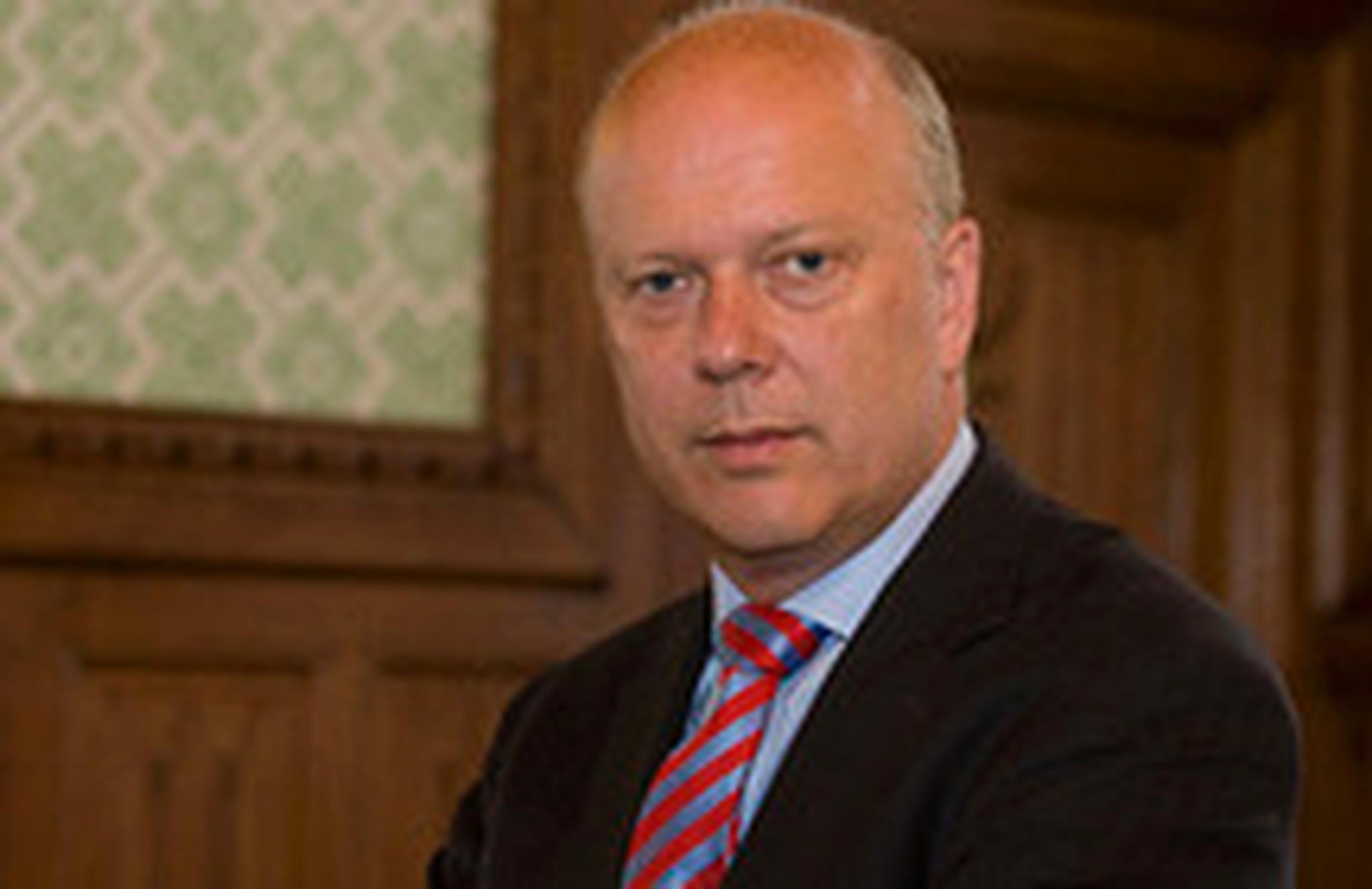 New Prime Minister Theresa May has named Chris Grayling as transport secretary in her first cabinet. Grayling takes over from Patrick McLoughlin, who becomes Conservative Party chairman.
There had been some speculation during the day that the Department for Transport (DfT) faced the axe. Commentators had suggested that the DfT, Department for Business, Innovation and Skills (BISS), and the Department for Energy and Climate Change would be scrapped and replaced by new Departments of Infrastructure and Industry.
However, while business and energy are brought together in one department under Greg Clark, the DfT will continue under Grayling, who had been a key Leave campaigner during the recent referendum on membership of the European Union (EU).
Grayling, who is the MP for Epsom and Ewell, had been Leader of the House of Commons since May 2015. He has previously been a Lord Chancellor and justice secretary, and a minister in the Department for Work and Pensions. While the Conservatives were in opposition he was shadow home secretary and also shadow transport secretary.
Patrick McLoughlin, who is now Conservative Party chair and Chancellor of the Duchy of Lancaster, became transport secretary in September 2011. He took over the DfT from Justine Greening when she was made international development secretary. Greening is now education secretary.
Theresa May became Prime Minister on the afternoon of 13 July. The former home secretary replaced David Cameron, who resigned in the wake of the victory for the Leave campaign in the EU referendum.
May campaigned to Remain in the EU, but became the sole candidate in the competition to become the next leader of the Conservative Party when her main rival Angela Leadsom dropped out of the race on 11 July.
May has replaced George Osborne with Philip Hammond as Chancellor of the Exchequer. Hammond, another 'Remainer', was previously foreign secretary and also served under David Cameron as transport secretary between May 2010 and October 2011.
Amber Rudd takes over from May as Home Secretary. Rudd, also a Remainer, was formerly energy and climate change secretary.
Boris Johnson, the former Mayor of London, becomes foreign secretary. He is part of a triumvirate of Leave campaigners who will have a central role in negotiating the UK's departure from the EU – the other two being David Davis, in the newly created role of secretary of state for exiting the EU, and Liam Fox, in the new role of secretary of state for international trade.
Sajid Javid is the new secretary of state for communities and local government, a role previously held by Greg Clark. Heading up the Department for Communities and Local Government (DCLG) means Javid has responsibility for the regulation of off-street parking in both the public and private sectors (responsibility for on-street parking sits with the DfT). The DCLG is expected to publish its response to a 2015 consultation on parking later this year.
The new cabinet
Theresa May

- Prime minister

Philip Hammond

- Chancellor (promoted - was foreign secretary)

Boris Johnson

- Foreign secretary (promoted - was backbencher)

Amber Rudd

- Home secretary (promoted - was energy secretary)

Michael Fallon

- Defence secretary (no change)

David Davis

- Brexit secretary (promoted - was backbencher)

Liam Fox

- International trade secretary (promoted - was backbencher)

Liz Truss

- Justice secretary (promoted - was environment secretary)

Justine Greening

- Education secretary and minister for women and equalities (promoted - was international development secretary)

Jeremy Hunt

- Health secretary (no change)

Natalie Evans

- Leader of the Lords (promoted - was a Lords whip)

Chris Grayling

- Transport secretary (moved sideways - was leader of the Commons)

Damian Green

- Work and pensions secretary (promoted - was a backbencher)

Andrea Leadsom

- Environment secretary (promoted - was energy minister)

Sajid Javid – Communities and local government secretary (moved sideways - was business secretary)

Creg Clark - Business and energy secretary (moves sideays - had been communities secretary)

Priti Patel - International development secretary

David Gauke - Chief secretary to the Treasury

David Mundell - Scottish secretary (no change)

Alun Cairns - Welsh secretary

James Brokenshire - Northern Ireland secretary

Gavin Williamson

- Chief whip (promoted - The chief whip attends cabinet, but not technically a cabinet minister)

David Lidington - Leader of the Commons

Natalie Evans - Leader of the Lords

Patrick McLoughlin

- Conservative chairman (promoted/moved sideways - was transport secretary