Amazon enters UK grocery home delivery business
10 June 2016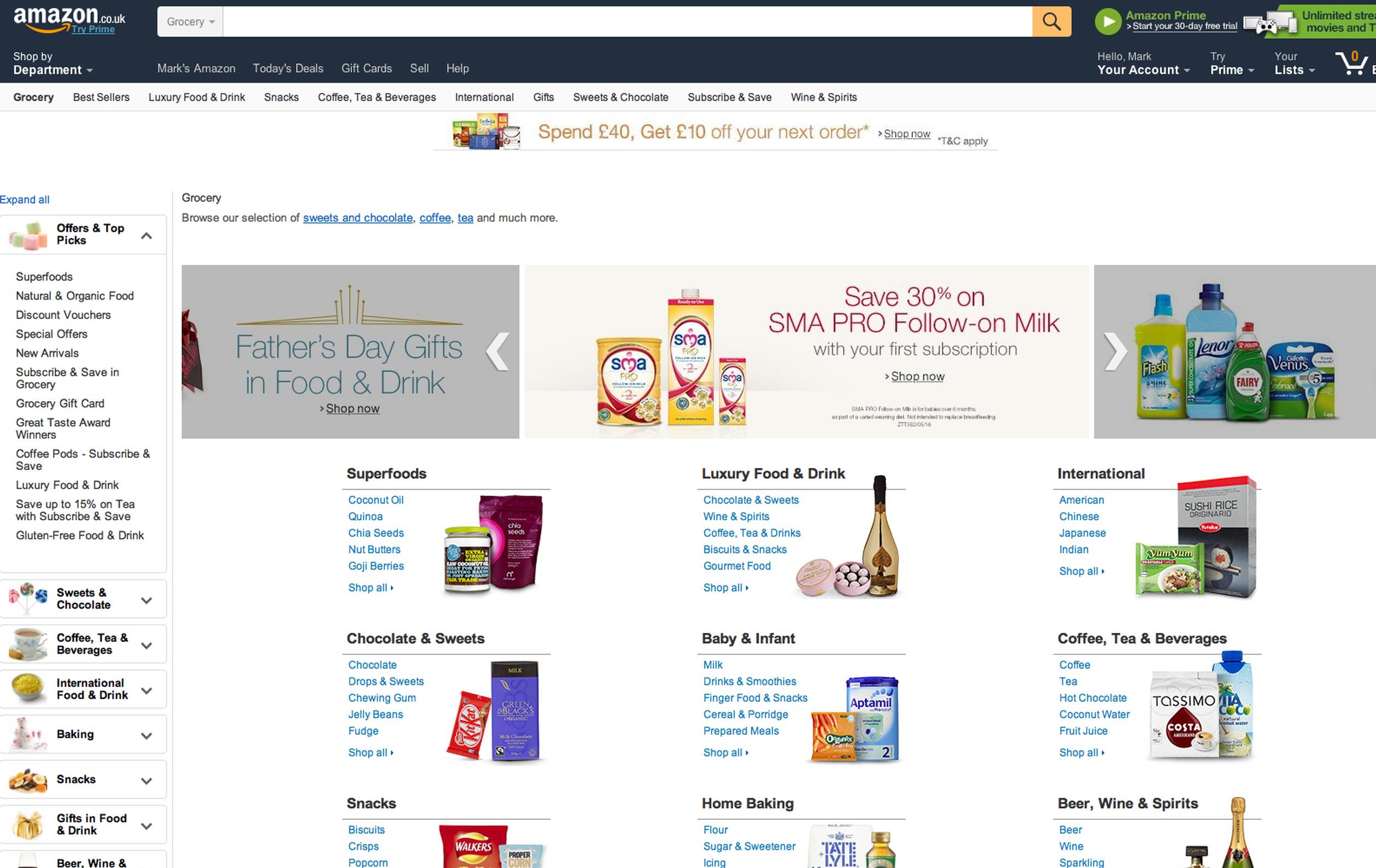 Online retailer Amazon launched an online supermarket service that will enable UK customers to order a full weekly shop and have it delivered the same day.
Amazon Prime is initially being offered in central and east London with plans to expand nationally.
"We are launching with a comprehensive offer in a limited area and will take our time to hone our service," said Ajay Kavan, vice president of AmazonFresh. Amazon has been offering food in the US since 2007, but in the UK only been selling a limited amount of fresh food via its Prime Now service. It sells long-life products such as cereals, pasta and nappies.
Amazon recently did a deal with Morrisons, making hundreds of products available through its website. This is now being increased and food from other suppliers will also be on offer.
Amazon customers will be able to shop from 130,000 products, including fresh fruit and vegetables. Amazon claims its prices will be more competitive than the main grocers. It will also offer specialty food from 50 local suppliers.
The service is not be free. Users have to be members of Amazon Prime and then pay a flat fee of £6.99 a month.