Time to bring the 'outsiders' into highways management
Aston University's pro vice-chancellor Bjorn Birgisson is passionate about road management. Teresa Jolley met up with him ahead of July's Future of Local Highways conference
13 May 2016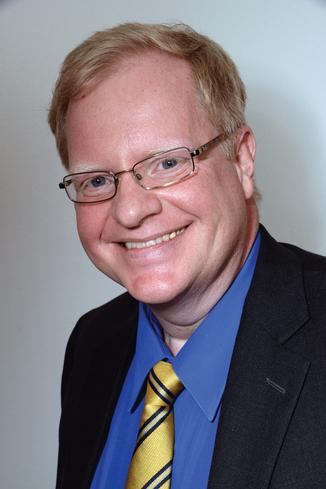 For his inaugural lecture in November 2014, Bjorn Birgisson, pro vice-chancellor and executive dean for the school of engineering and applied sciences at Aston University, chose the curious title: 'Roads, Love Them or Hate Them'?
A friend suggested I go along, for some liveblogging experience. I was open-minded, but with a niggling assumption that this might be an attempt to bring academic activities together in a futuristic, utopian way with no real understanding of the day-to-day challenges the local highways sector were dealing with. I was wrong. Very wrong!
Bjorn's style of presentation was a beguiling mix of openness, curiosity, academic excellence, fun and a deep desire to put his academic activities to use for the practical advancement of transport, roads, and the environment. A very engaging and adept storyteller, weaving experiences together to inform and inspire, it was a pleasure to observe. When he revealed his favourite project was development of the world's most accurate pavement deterioration model, trialled in the US and Sweden, I knew I had to speak with him!
Eighteen months on, I've just had the pleasure of catching up with Bjorn again, to explore his presentation for this year's Future of Local Highways Delivery conference in Birmingham on 5 July. The focus for the conference is exploring the challenges and opportunities in prioritising user needs for local roads, and many of Bjorn's activities and interests relate directly to this.
The local highways sector has traditionally relied on the expertise and capabilities of highways engineering teams in local authorities and private sector suppliers to manage our local road network. The drive to identify, understand and prioritise user needs is shifting the way local highways services are designed and delivered. The role of asset management in this process is key, providing a tool to model the real world conditions and forecast, predict and plan activities to achieve the most effective balance between competing objectives such as cost, condition, user needs and climate. To achieve this, highways teams are looking to partner their skillsets with the insights and experience of others outside the traditional highways sector. This partnering and collaboration can be for:
• software tools that can deliver this complexity of modelling in an understandable way
• identifying the variables, or 'unknown unknowns', we need to be considering in the modelling to make it more accurate and reflective of real life
• technology that will make it easier and cheaper to capture condition, inventory and use data to feed the model (sensors, use of mobile technology, apps etc.)
• ways of working and cultural shifts that makes highways asset data accessible and intelligible to a wider audience, through GIS, APIs and publishing as open data.
For highways connecting with academia and the research world, it can be challenging. It's difficult to identify where common ground might exist, and it is easy to assume that 'outsiders' don't understand enough about the way local highways teams work and operate, which creates fear and uncertainty in exploring these options.
Just as I experienced when I heard Bjorn speak in November 2014, we can all recall that sense of relief when you find someone who understands your perspective, and has other complementary skills and capabilities that open your eyes to new ideas and opportunities.
Aston University has a fine reputation for research, and an established reputation in transport and logistics. Yet, without the chance to meet and discuss with Bjorn through his inaugural public lecture, I wouldn't have any awareness that asset management, highways and roads is something they are exploring.
Aston is one of six Midlands universities to have come together to form Midlands Innovation, a collaboration to fuel growth across the region. The others are the University of Birmingham, Leicester University, Loughborough University, the University of Nottingham and the University of Warwick. The Energy Research Accelerator (ERA) is the first project to be delivered by the Midlands Innovation initiative. The ERA will receive £60m of public money to unlock £120m of private sector co-investment.
Bjorn led the ERA initiative on behalf of Aston University and is currently working with the other university partners on transport and infrastructure-related activities within Midlands Innovation. His particular interest is in pulling together prediction capabilities, management of risk and financial management research into a usable decision support system for asset management. With previous experience in pavement deterioration modelling in the US and Sweden, his speciality is in the assessment of technical and economic risk, and combining these with advanced modelling capabilities to provide real-time user support that meets different user needs at community, local authority, SME and enterprise level.
Within the Energy Research Accelerator there is exploration of new and more efficient forms of energy, which includes transport and power for vehicles. There is exploration of electric and real-time charging of vehicles, and the connectivity of vehicles to infrastructure and the environment.
And, closer to home, Bjorn is part of the Birmingham Smart City and Green City commissions, in the former leading on information marketplaces, open and big data. Although named as Birmingham City commissions, both these projects are working across the Midlands region, helping to identify and put citizens needs first in the design and delivery of public services.
Chatting with Bjorn it seems he has the rare ability to co-ordinate and deliver significant collaborative research and academic ventures on a local, regional, national and international level, and relate with clarity and understanding of the real life challenges that these projects will help address in business, public services, and society. Whilst clearly capable across many disciplines, with Bjorn's passion lying in our area of local roads and society, his expertise, passion and support is something we can't afford to miss.
Teresa Jolley is Future Highways programme lead at Landor LINKS, and secretariat for the independent, not-for-profit Future Highways Forum.
The 'Future of Local Highways 2016: transforming delivery models to prioritise user needs', conference is being held in central Birmingham on 5 July.