DfT-backed programme maps out progress on highways collaboration
22 March 2013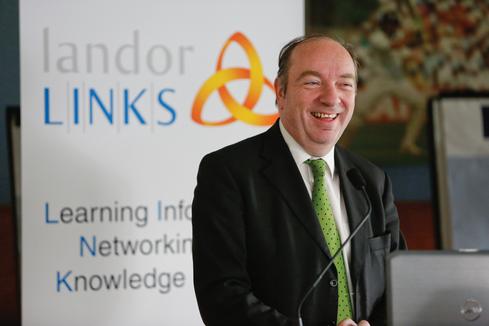 The DfT-supported Highways Maintenance Efficiency programme has reported that three highways alliances are moving forward.
Matthew Lugg, HMEP advocate, was speaking at the Future of Highways Delivery summit at which the minister for local transport, Norman Baker, launched a shared services toolkit to promote collaboration between authorities. Lugg said that while it was "disappointing that this [highways collaboration] has not taken off in some regions," he saw positive signs elsewhere.
Lugg said the Yorkshire Highways Alliance was "slowly moving forward". Meanwhile, an agreement was being circulated for all South?West highway authorities to sign up to and a proposal was going to the North East authorities' chief executives.
Baker told last year's Future of Highways conference that he was pleased that authorities in these three regions were actively considering setting up highways alliances (LTT?30?Mar 2012).
Lugg was speaking after councillor Tony Ball, vice chair of the Local Government Association's transport and economy board, dismissed as "fantasy" the idea that savings could protect frontline highways services. "We cannot pay for the necessary resurfacing schemes by sharing chief executives or through efficiencies."
Lugg said that, while there were not many examples of shared services in highways in England to date, the Black Country metropolitan districts' minor works shared services had saved £300,000 in procurement costs and £720,000 on the cost of works per annum. "This is reality, not fantasy."
But former joint Kensington &?Chelsea and Hammersmith &?Fulham director of highways and transport, Graeme Swinburne, said in response that some reported savings should be taken with "a pinch of salt" given the costs of implementing them.
The Yorkshire Highways Alliance is promoting the use of regional framework contracts but has decided against formalising their arrangement with a programme manager.
The conference also heard that the SE7 Alliance of South East highways authorities plans to build on a collaboration by Surrey County Council. "We want to take supply chain working to another level," said Jason Russell, Surrey's assistant director for highways.
After Surrey alone saved £16m on the capital cost of a five-year resurfacing programme under an agreement with suppliers, the seven authorities will consider negotiating region-wide agreements with suppliers through their highways term maintenance providers.
LTT's holding its follow-up Future of Highways Delivery North event in Manchester on the 18 June