DfT invites bids to boost cycling in cities and National Parks
22 February 2013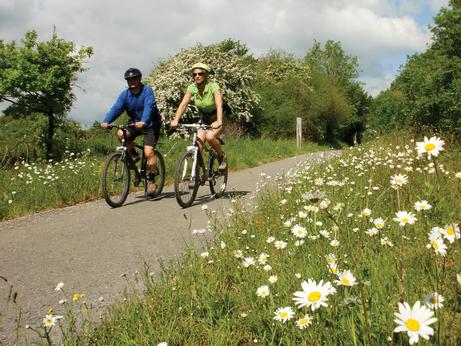 The DfT has invited local authorities to bid for a share of two new grants to boost cycling in cities and National Parks.
All 28 City Deal areas (waves one and two) will be able to apply for the Cycle City Ambition Grants but only a maximum of three will win a share of the cash.
The grant will fund capital works such as junction improvements, segregated cycle infrastructure, more 20mph zones or limits, and interchange facilities.
Bidders will have to set out a long-term strategy for boosting cycling levels. The DfT says the grant will "support the first two years of a transformational long-term cycling strategy". Funding will be paid in 2013/14 and 2014/15.
"As a guide we expect to provide funding to successful applicants of the equivalent of around £10 per head of population over two years, and expect a commitment to longer-term support from the cities themselves," the guidance explains.
"However, for urban areas of more than one million population we do not expect to give any one area a total grant of more than £10m in any one year."
The guidance adds: "As an indication of our approach, we might expect to support one first wave [City Deal] city and two cities bidding to be second wave cities."
Although the main focus of the grant will be on improving conditions for cycling, bids should also take into account the needs of pedestrians.
"As a minimum, proposals should use the principle of 'do no harm' to the pedestrian environment," says the DfT. "Schemes that actively add value to the pedestrian environment will be looked upon favourably."
The second grant stream is for local authorities working with National Parks to improve cycling facilities.
A maximum of three grants will be awarded for infrastructure improvements, enabling more people to cycle in and around National Parks. Investments could include cycle hire; safer road crossings; rural traffic calming; cycle tracks; and modifying buses to carry bikes.
Up to £5m is likely to be paid over the next two years to successful bids. Local authorities will be expected to contribute match funding of at least 30%.
The grant will be administered through the DfT's Linking Communities programme run by Sustrans, though ministers will make the final decision on funding awards.
The deadline for bids to both grants is 30 April. Successful bids will be announced in May/June.
Discuss this at LTT's Cycle City event in Birmingham, on the 25-26 April 2013