Devolution in the Air
Paul Salveson reviews the Landor Links conference on 'Devolving rail to the regions'
25 May 2012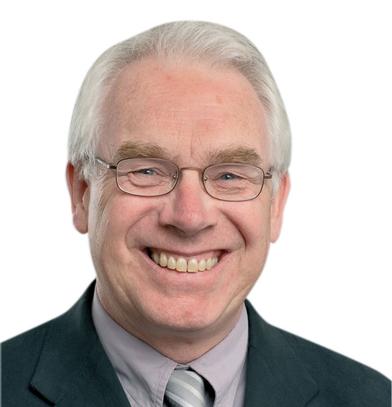 Devolution is in the air, even if Spring hasn't been. And nowhere is it stronger than in Manchester, where Landor held its 'Devolving Rail to the regions' conference on May 17th. Manchester's splendid town hall, which epitomises the proud Northern tradition of strong local government, couldn't have been a more appropriate venue. And we were given a warm welcome by Councillor Andrew Fender, chair of the Greater Manchester Combined Authority's Transport Committee – a model which more ITAs are likely to be following.
The event took its cue from the Department for Transport's current consultation paper on options to devolve powers over rail to a more local level. It's a specifically English consultation as the Scots and Welsh already have strong powers over their domestic rail networks, with Scotland leading the way with full franchising responsibilities. It would be surprising if the Welsh don't follow suit, and soon.
And regional control over local and regional rail services is commonplace across Europe. For the Germans, French, Swedes and others, regional control now comes pretty naturally. So it was fascinating to hear Ingemar Lundin from Sweden, and our own Roger Cobbe of German-owned Arriva, outline the European experience. For all its ups and downs, regionalisation has been a remarkable success, turning round the fortunes of dozens of local lines as well as strengthening the already-successful city networks.
Rail Minister Norman Baker gave a stimulating scene-setting speech, outlining the Government's plans and bringing in his own direct experience as a council leader. I'm sure if Norman had then possessed the sort of powers now on offer, we would be riding on trains between Lewes and Uckfield. And that is what it is all about – development. When Germany and Sweden started their experiment with regionalisation, there were two prime objectives: to reduce the call on the public purse of the local rail networks, which were often models of inefficiency, but also to look at cost-effective ways of developing the network. It was a real revolution. The results are now clear to see – phenomenal growth in ridership, new services, lines re-opened, and seamless connections with feeder tram and bus networks.
Is the Department for Transport inspired by that sort of vision? Perhaps some civil servants are, but many are fixated simply on cost. And that will be the big sticking point on what kind of financial settlement is on offer for devolved rail services. But one civil servant who certainly has that enthusiasm for transforming the regional network is Stephen Clark, seconded from DfT to Transport for Greater Manchester as their head of rail. Stephen outlined an exciting vision of how the management of a future Northern rail franchise could develop under devolved management. More electrification, new routes and services, investment in rolling stock. The expertise is already there within the PTEs, but even in cash-strapped shire counties there are nuggets of gold – committed and experienced professionals who understand how rail, in less urban environments, works. One of them was recently-retired John Kitchen who turned round Cumbria County Council from relative disinterest in local rail, to one of the strongest advocates of rail development in the shires. He outlined a vision for how 'Rail Cumbria' could play a key role in the country's development, using the Cumbrian Coast Line – which serves Sellafield –as a testbed.
But that highlights a problem, touched on by Richard Middleton in his presentation. Currently, there isn't a 'regional' tier of government within England. What the Scots, Welsh, Northern Irish and even Londoners have is a kind of regional government in all but name. And rail, in every single case, is a shining example of how a regional tier of government can really motor (if that's the right term) on rail development. Frances Duffy, recently moved to Wales but formerly Head of rail at Transport Scotland told delegates how the Scots are busy electrifying the Glasgow-Edinburgh route, re-opening the Borders Line to Galashiels and Tweedbank and progressing dozens of other schemes which will add up to a superb rail network which meets the demands of both the heavily urbanised central belt and the deep rural communities of the Highlands. And the bits in between. Now Head of Transport with the Welsh Government, Frances is heading up plans to electrify the entire Valleys network, ensure that Swansea gets wired as part of Great Western electrification and get new trains to replace the life-expired Pacers.
All that is premised on having devolved government with strong powers, political enthusiasm, and resources. In the North of England, and the other English regions, there is certainly political will to 'do something' about rail, but neither the government structures, nor the resources, are currently there. The Passenger Transport Executive Group (PTEG) has been developing a strong lobby yo bring rail powers to the regions but there's a sense of being at the start of a long and bumpy ride. Richard Middleton asked the question as to whether there was a political momentum to get regional government and it has to be said that at the moment it hasn't reached take-off point. There are think-tanks like IPPR North, whose director Ed Cox stressed the enormous potential for rail to act as a catalyst for regeneration in the North, and a new political lobby, the Hannah Mitchell Foundation, which has own support from several Northern MPs. But we're a long way from translating that into practical realpolitik. For now, devolving rail powers means devolving substantial resources to a hotch-potch of PTEs and local authorities across the North. It's notoriously difficult getting local authorities to agree between themselves and trying to get nearly thirty to reach consensus on a new and seemingly risky business like running a huge rail franchise, needs the patience of Job and the wisdom of Solomon.
So nobody at the conference was saying it's going to be easy. But there are encouraging signs that it might just work. Richard Burningham, of the Devon and Cornwall Rail Partnership, told us how the partnership had brought local authorities, national parks and the rail industry together with some remarkable results: the example of the Falmouth branch is instructive. From being a struggling hourly service trains now run every half hour, with a new passing place on the line and improved rolling stock. Ridership growth is amongst the highest in the country. The next step is a kind of devolution-light, with greater powers for the Partnership but risk being kept by the private sector. In the north of Scotland, Frank Roach outlined how HITRANS, a statutory partnership supported by Transport Scotland, was looking to gain further powers from Edinburgh to grow the Highland rail network.
It comes back to the question of 'why bother?' Isn't it easier to keep things as they are and lobby the Government for particular schemes? After all, DfT is at last progressing with electrification across the North. You avoid the risk and headaches, and if things going wrong there's always London to blame. I would say that's a short-term and over-cautious view, unworthy of the municipal pioneers who once stalked the corridors of Manchester's Town Hall. As Jonathan Bray said, the opportunity is there and we've got to seize it. The prize is a regional network the like of which we can see in the German cities, with flourishing rural networks such as those in Sweden. Future generations will not thank us if we don't step up to the mark.