Sub story to regular feature: Issue 554 17 Sep 2010

Share this article:
By 2020: Queuing will be history – Whitaker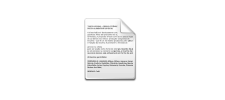 Masabi chief executive Ben Whitaker
Demonstrations of a new scanner developed by Access IS and m-ticketing technology provider Masabi have shown it can reliably validate a mobile e-ticket in an average of 240 milliseconds, putting it on a par with Oyster speeds. "People regarded barcode ticketing as fine for off-peak, low volume routes, but no good for rush hour mass transit," Masabi chief executive Ben Whitaker says. "With the new scanner it can be used in rush hour alongside other ticketing formats." The development of the scanner was followed by Masabi negotiating an agreement for the full range of tickets available on thetrainline.com website to be made available through its new mass market mobile phone application, including, where operators agree, in barcode format. The precursor for the deal was the company's work with ATOC to develop an industry wide standard for secure mobile barcode ticketing.
Masabi will be at the Travel 2020 Exhibition and Conference on the 29-30 September. Register to attend at Travel2020.co.uk