New rules for autonomous vehicles and pedicabs proposed in King's Speech
Government's legislation programme does not include proposed action against spread of low traffic neighbourhoods, 20mph zones and low-emission schemes
07 November 2023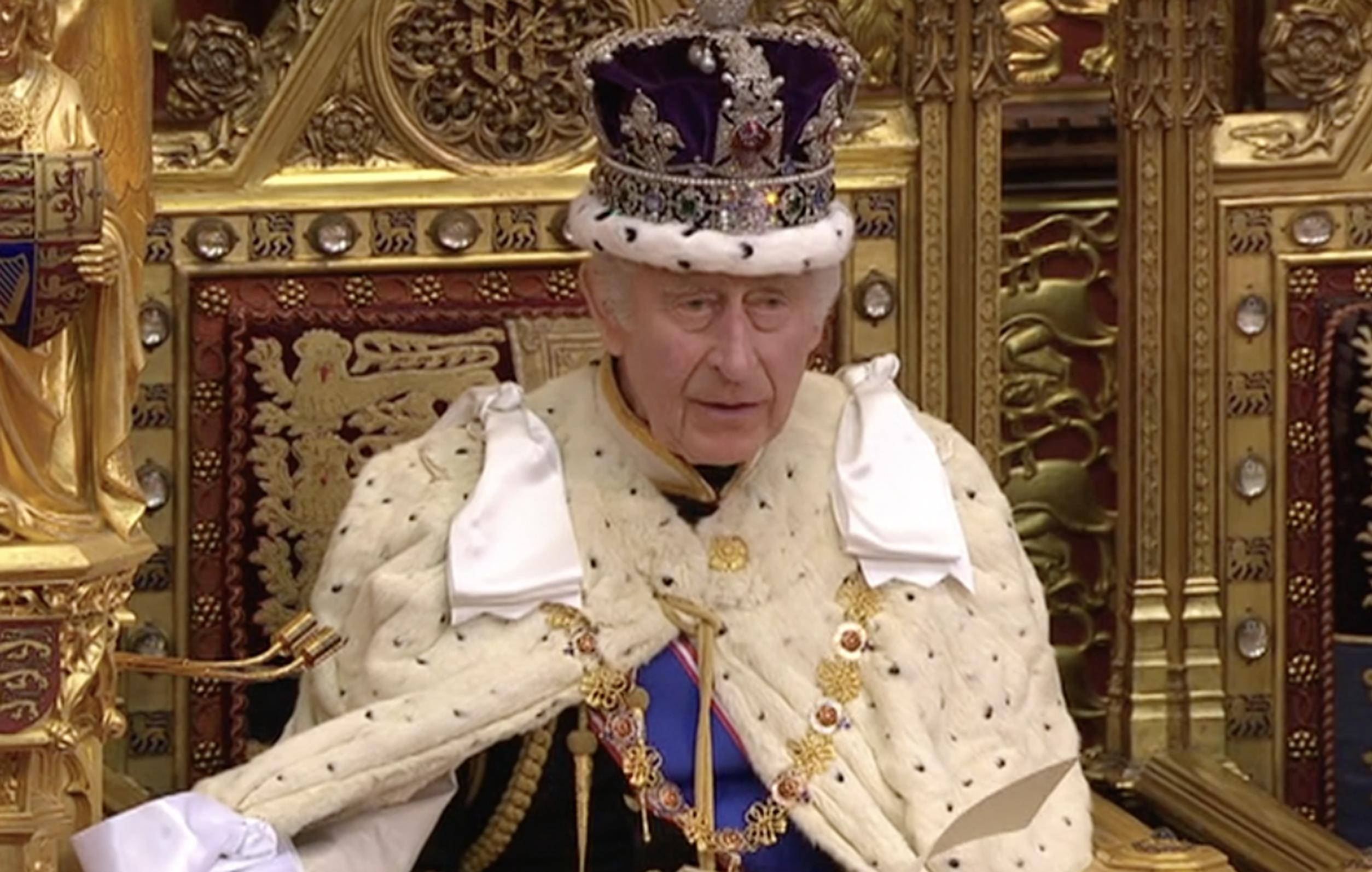 The regulation of autonomous vehicles, introduction of digital Traffic Regulation Orders and controls on pedicabs were among the ideas set outin the King's Speech.
Following the death of Queen Elizabeth II last summer this was the first King's Speech in more than 70 years and King Charles' first as monarch, although he stood in for his mother in May 2022.
It was also Rishi Sunak's first as prime minister, and likely to be his last before the next general election, which is expected next year and must happen by the end of January 2025.
Sunak used the speech to make law and order the centre of his government's priorities ahead of the next general election. The Conservative government plans to present 21 bills to Parliament. Beside bills focussed on deterring and punishing crime, there will be draft legislation designed to phase out the sale of cigarettes and reforms of the residential leasehold system.
In the traffic and transport arena, the King's Speech included an Automated Vehicles Bill and a Draft Rail Reform Bill. However, the King's Speech was possibly more interesting for what was absent than what it contained, at least from a traffic and parking management point of view.
For example, there was no sign of expected legislation to restrict the spread of traffic calming low traffic neighbourhoods (LTNs) and 20mph zones, action promised in The Plan for Drivers unveiled at the Conservative Party Conference. Neither was there any sign of expected regulations covering the use of electric scooters in public places.
Bills that have a traffic and parking perspective include:
Automated Vehicles Bill
This bill will allow autonomous vehicles to operate without safety drivers on roads for the first time across Britain. The bill will set a safety framework for self-driving vehicles, holding companies accountable once vehicles are on roads.
Only vehicles that can drive themselves safely and can follow all road traffic rules without the need for a human to monitor or control the vehicle to maintain that level of safety will be classified as self-driving and allowed on the UK's roads. The Department for Transport and its agencies will be given new powers to authorise these vehicles and ensure in-use compliance with the safety standards that we will set.
The bill sets out new processes to investigate incidents involving self-driving vehicles to ensure that lessons are fed back into the safety framework.
The bill also sets out the need to digitalise Traffic Regulation Orders (TROs). Local authorities will be required to send the legal orders they make (for example, to set speed limits, close roads and designate parking bays) to a central publication platform. This data will be used to create a digital map of the road network to support the safe operation of self-driving vehicles. This will also help make parking easier for all drivers, providing better information like the location and availability of parking spaces, as outlined in The Plan for Drivers.
The bill will create new organisations responsible for self-driving. While the vehicle is driving itself, a company rather than an individual will be responsible for the way it drives. The bill sets out the responsibilities of companies that develop and operate self-driving vehicles on roads in Great Britain. Once authorised, companies will have ongoing obligations to keep their vehicles safe and ensure that they continue to drive in accordance with British laws. They will be required to report certain safety related data to the authorisation authority and the in-use regulator and to comply with other relevant laws, including data protection and environmental protection legislation.
The bill gives people immunity from prosecution when a self-driving vehicle is driving itself, given it does not make sense to then hold the person sat behind the wheel responsible. Non-driving responsibilities however will still remain with that person, such as maintaining appropriate insurance for the vehicle and ensuring proper loading, as well as responsibility during any part of the journey where the person is driving.
To protect consumers the bill prohibits misleading marketing: only vehicles that meet the safety threshold can be marketed as self-driving. For all other vehicles, the driver is responsible at all times. Anyone using a self-driving vehicle must be clear about their legal responsibilities.
The majority of the measures in the bill will extend and apply to Great Britain. England and Wales. The exception to this is the Digitalising Traffic Regulations Order measure, which applies only to England.
Pedicabs (London) Bill
A law to regulate and license London's pedicabs will be introduced, giving powers to Transport for London in relation to the three-wheeled vehicles. It stems from the London MP Nickie Aiken's private member's bill. Pedicabs are the only form of unregulated public transport on London's roads – the only place in England and Wales where they are not regulated. The government says people experience anti-social, unsafe, and nuisance behaviour from some pedicab operators and drivers.
The government's Anti-Social Behaviour Action Plan, published earlier this year, committed to ensuring the police and local authorities have the tools they need to tackle the scourge of unruly and criminal behaviour, protect the public, and keep communities safe. The Pedicabs (London) Bill will give Transport for London powers to regulate London's pedicab industry so that passengers, pedestrians and other road users go about their lives safe in the knowledge these vehicles and their operators are properly licensed and accountable.
Other legislation with a parking and transport angle set out includes:
Draft Rail Reform Bill
After the scrapping the northern section of the HS2 high-speed rail line, this draft bill will allow parliament to review and test legislation establishing Great British Railways.
Offshore Petroleum Licensing Bill
Licences for oil and gas projects in the North Sea will be awarded annually.
Criminal Justice Bill
This bill sets out police powers to test people for drugs on arrest, enter premises without a warrant to seize stolen goods, and access the Driver and Vehicle Licensing Agency (DVLA) database to identify criminals.