Cutbacks for buses serving East Midlands Airport
04 October 2022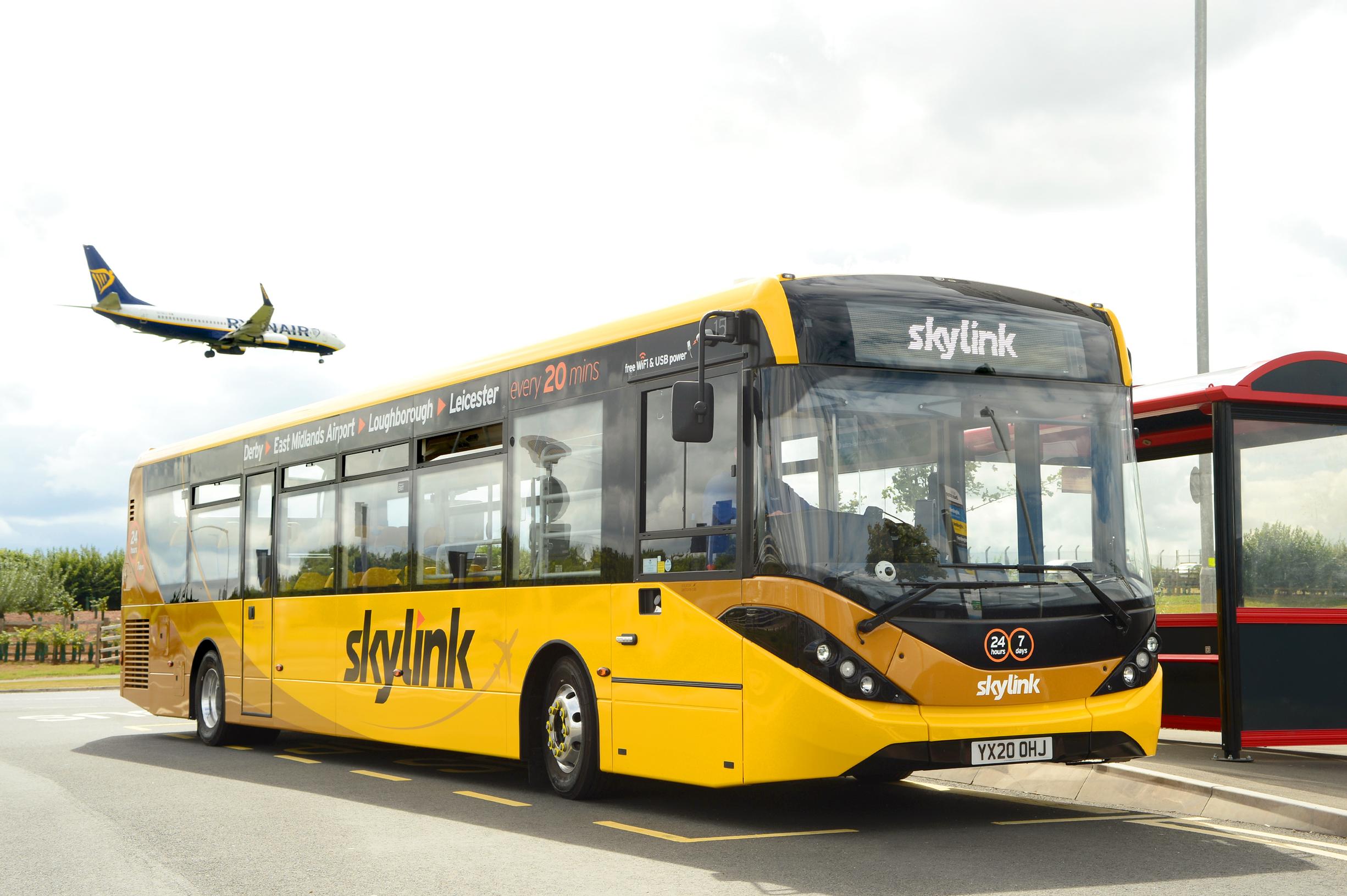 Some bus routes serving East Midlands Airport are to be scaled back due the continued impact of the Covid-19 pandemic, said bus firm Trentbarton.
A Trentbarton spokesperson told LTT: "We have had to make changes due to some routes not having sufficient customer recovery since the pandemic when we saw a large proportion of our customer base discouraged from using public transport. With a lower customer base and significant cost increases, especially in drivers' pay and fuel, we are unable to continue operating some services commercially."
From 2 October some Skylink services to the Leicestershire airport will run less frequently. Skylink Derby will no longer serve Diseworth and Long Whatton, but will increase its frequency between Derby, Loughborough, Leicester and East Midlands Gateway. Skylink Nottingham, meanwhile, will continue to run to Loughborough.
Meanwhile, evening journeys between the logistics park at East Midlands Airport and Coalville will also no longer run after 8pm.
Jeff Counsell, Trentbarton's managing director, said: "Sadly customer numbers have not yet recovered to the point where we can run all our existing services. The bus sector was hit very hard by the pandemic, the lockdowns and the persistent negative messages about the potential spreading of coronavirus on public transport.
"Regrettably, we must take some difficult decisions about how our network can be sustainable in the long term so we can help as many people travel as possible. We have been talking to the local councils for several weeks about the changes we needed to consider ensuring a sustainable and commercially viable network.
He added: "Through these discussions, some at-risk areas or journeys are being financially supported by central and local government, including the extension of the Bus Recovery Grant until April 2023. Because of this we have been able to retain more of the network than would otherwise have been possible."
PIC: Skylink