Major road schemes to be included in new fast-track planning process
01 September 2022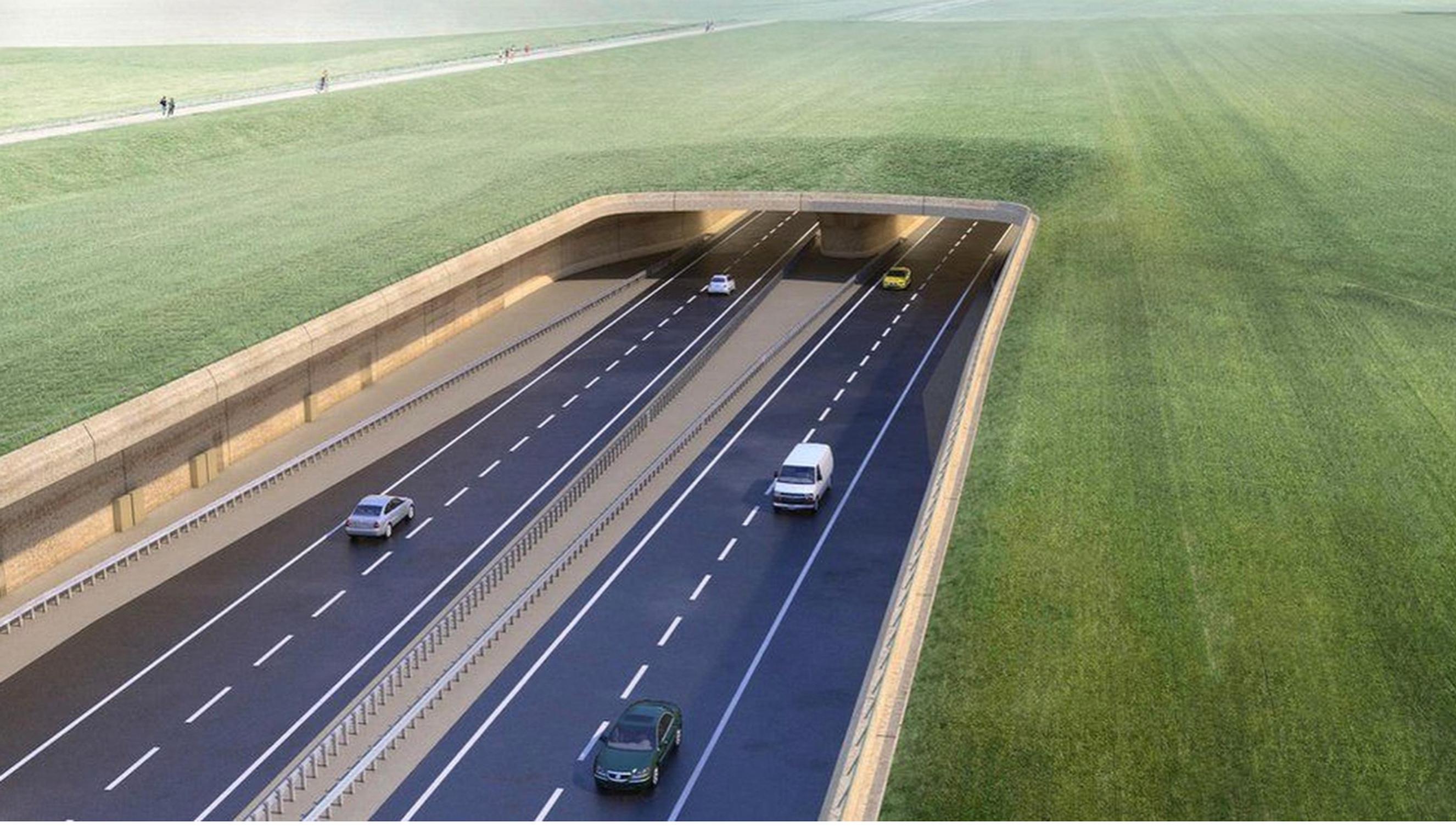 Major infrastructure projects including flagship road schemes will be delivered more quickly through a new fast-track planning route, the Secretary of State for Levelling Up Greg Clark has announced.
The Government will make the changes to the Nationally Significant Infrastructure Projects process through amendments to the Levelling Up and Regeneration Bill.
Nationally Significant Infrastructure Projects are major infrastructure developments in England and Wales that bypass normal local planning requirements. They include proposals for power plants, large renewable energy projects, new airports and airport extensions, and major road projects.
The relevant secretary of state – for example, for energy, tansport, environment or levelling up – will decide whether to allow shorter deadlines for Nationally Significant Infrastructure Projects.
The new powers will allow decisions on smaller (non-material) changes to projects that have already been approved to be made much more quickly – currently these can take up to 16 months, sometimes causing significant delays to delivery.
The Government announced that more than £750,000 has been awarded to 10 council-led projects to support innovation in ensuring the needs of local communities are reflected in the process.
Levelling up secretary Greg Clark said: "Particularly in a time of high inflation, things need to be done more quickly or costs of major infrastructure projects will rise.
"These changes will help deliver new infrastructure more quickly, by speeding up the planning process which often moves too slowly."
Councils and local communities will continue to play a key role in the planning process, insisted Clark. This will include producing local impact reports that represent the views of residents, which must be taken into account, said Clark.
However, campaign group Transport Action Network (TAN) has reacted with dismay to the Government's announcement.
Chris Todd, director for TAN said: "There is absolutely no case for road-building to be part of the fast-track process for green infrastructure. Current delays are down to poor proposals from National Highways and slow decision making by the Secretary of State. The public should not see their rights eroded and scrutiny undermined to cover up problems in the DfT and elsewhere. New roads are hugely damaging projects that are putting our climate targets at risk."
Government suggestions that new roads can meet quality standards is "fanciful" in the wake of criticism by planning inspectors of flagship schemes like the A303 Stonehenge and A428, said Todd. "Local communities constantly face greater community severance and environmental degradation from these schemes," he said.
"While public transport improvements and green energy infrastructure need to be delivered quicker, to seek to bundle road-building into these proposals is cynical beyond belief. With record temperatures and drought hitting the UK this summer, these proposals are out of step with climate commitments and the public mood."