Spain cracks down on vehicle-based environmental and noise pollution
From 2023 all Spanish towns with more than 50,000 inhabitants must set up mandatory low emission zones, and noise levels will be monitored from autumn 2022
14 April 2022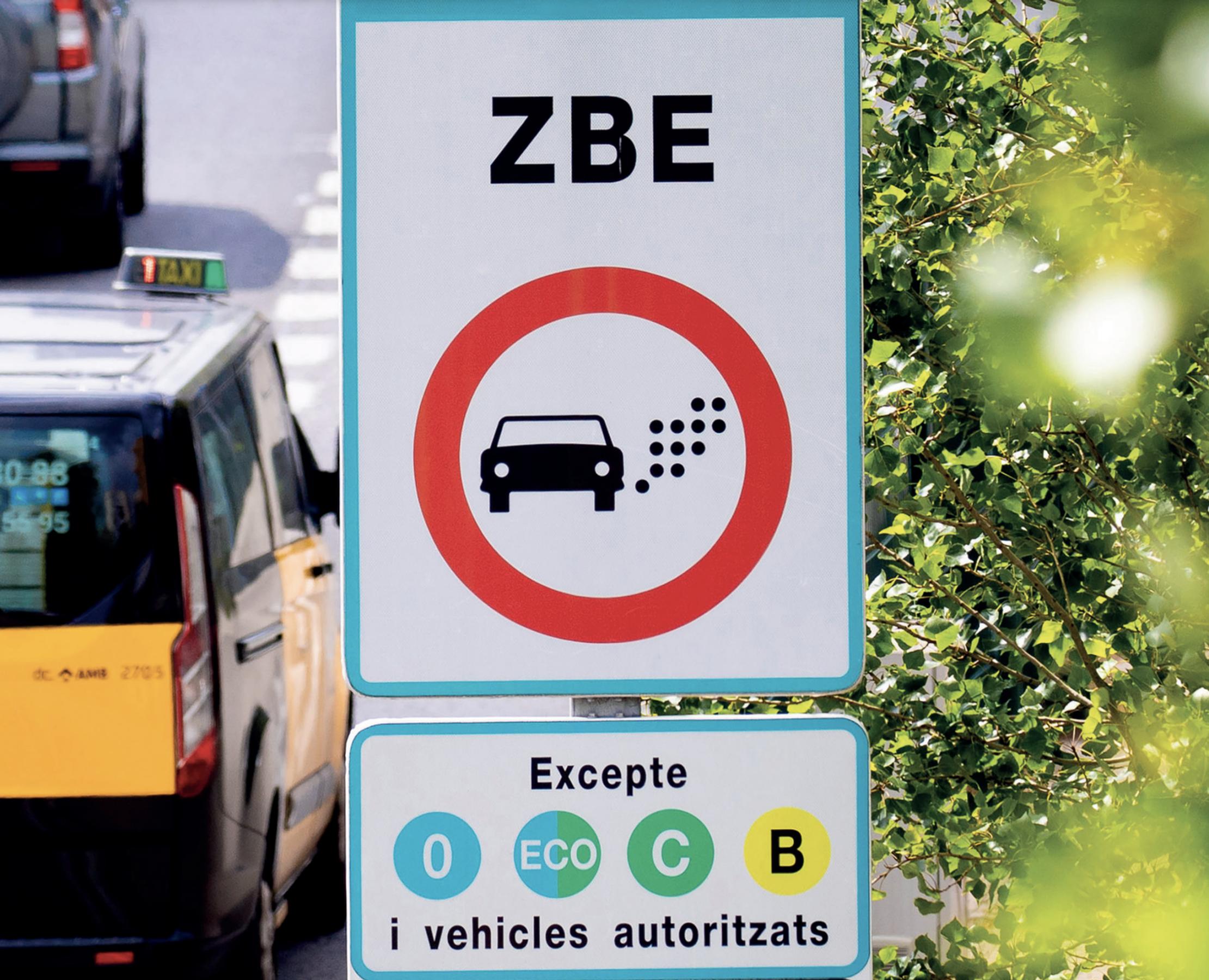 From 2023 all Spanish towns with more than 50,000 inhabitants must set up mandatory low emission zones, and noise levels will be monitored from autumn 2022.
The Spanish Government has made its intention clear: it intends to reduce the impact of fossil fuel motor vehicles and pollution levels – both environmental and acoustic. Urban mobility and the organisation and regulation of traffic in larger cities will be a priority.
To contribute to the development of this objective, the Dirección General de Tráfico (DGT) published its initial rulings on Low Emission Zones (ZBE) in July 2021, laying the foundations for the new rules for vehicles in urban areas which will come into force under the Climate Change Law.
From May 2021, Spain also introduced urban speed limits of 30kph (20mph). According to an estimate by the DGT, the new measure is affecting between 60% and 70% of roads in Spain.
President Pedro Sánchez had proposed the ZBE initiative in his July 2021 presidential investiture speech – but failed to secure enough votes at the time. However, he is now officially in power thanks to a coalition deal with fellow leftists Podemos, and the 'proposal' is set to become an 'obligation'.
Low Emissions Zones (ZBE) are already in place in Barcelona and Madrid. Starting next 2023, says the DGT, all towns with more than 50,000 inhabitants must set up a restricted traffic zone to reduce emissions, especially in access roads to city centres. Thus, in these pollution-free perimeters, only vehicles bearing environmental labels from the DGT C, ECO, and 0 will be permitted to circulate.
These ZBEs, in the words of the DGT, contribute both to the improvement of air quality, and the health of citizens, as well as to the mitigation of climate change and noise pollution. They also represent a stimulus for the energy efficiency of transport, promoting its future electrification.
Emissions-free vehicles are allowed in, as well as those heading directly for a parking space, plus residents, public transport, and loading and unloading vehicles during certain times of day.
According to the DGT, several municipalities with fewer than 50,000 inhabitants have also requested to be allowed to introduce the congestion charge. This requires an amendment to the law, which has been approved by the Council of Ministers. This legislative change now applies to all Spanish cities. However, smaller municipalities can choose whether or not to introduce low-emission zones.
All vehicles with a petrol engine from before the year 2000 and diesel vehicles from before 2006 will not be able to enter the low-emission zones. All hybrid vehicles receive the label 'eco' and 'electric'. From 1 July this year, the ZBE rules will also apply to all buses and coaches.
The new legislation encourages municipalities in Spain to invest in sustainable transport such as the use of bicycles and public transport. "The new law should provide good alternatives to private cars and bring about a transformation of urban mobility," sources from the DGT said.
Making too much noise with vehicles is also punished in several ways in Spain. The police can issue fines ranging from €90-600 for motorbikes, mopeds, and cars that are too noisy. DGT plans to install sound a range of radar devices that pick up vehicles noise and is able to determine how many decibels a vehicle produces while circulating in traffic. Consequently, should that exceed the permitted limit, drivers or riders could be fined from autumn 2022 onwards. This type of noise radar has been successfully tested in other European countries for more than a year.