Select your parking payment preference
The pandemic has changed the way we work, shop and travel, but how has it changed the ways we pay to park? Patrick Doherty shares some recent market research that reveals attitudes to cashless parking
08 January 2022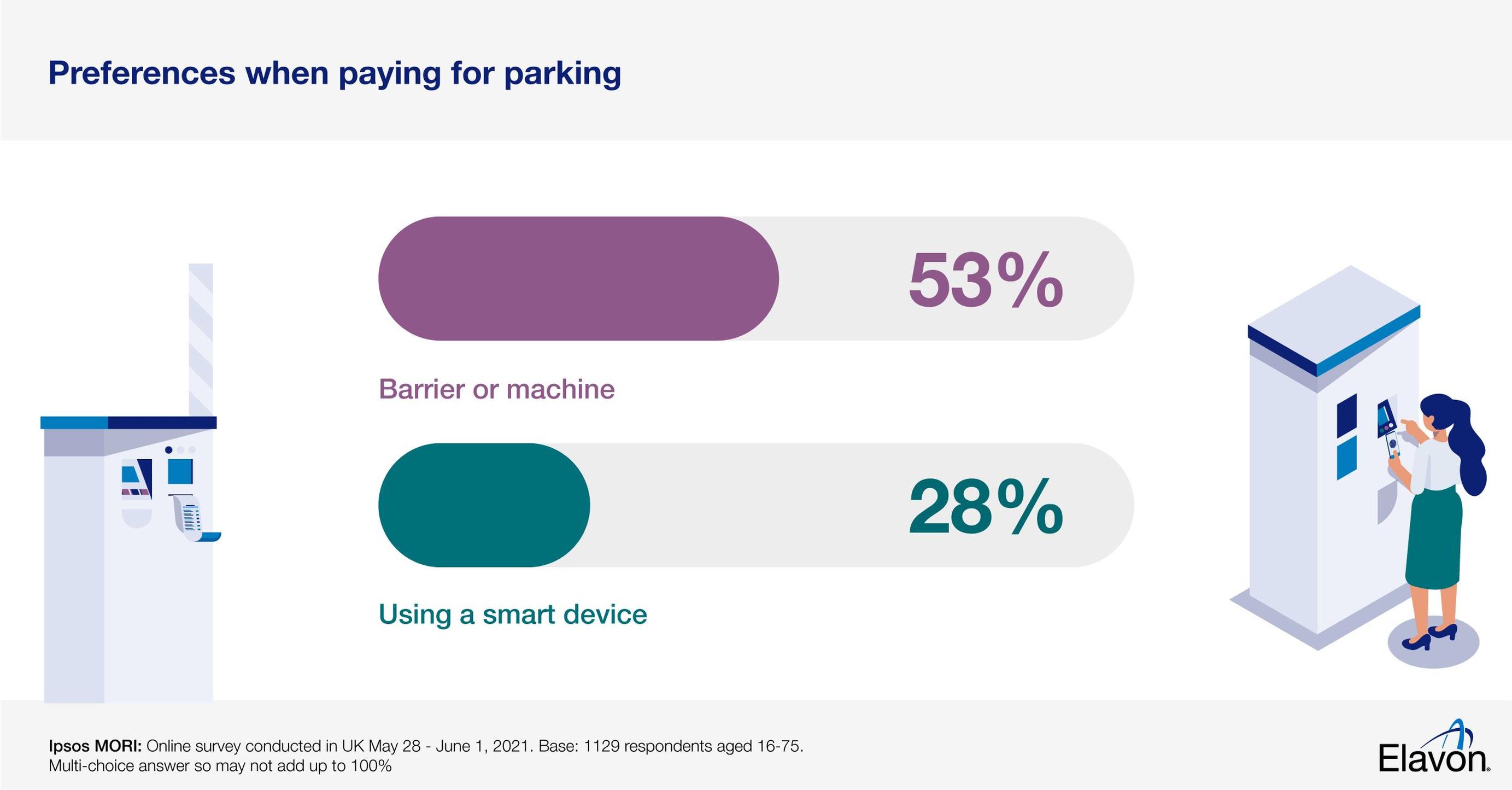 Parking is an area of the economy so easily taken for granted, but across Europe it is an industry worth more than €30.5bn (£23.5bn) per year, employing over half-a-million people and providing around 41 million parking spaces. External factors, including COVID-19, have accelerated change that had long been in discussion as traveller volumes change and vacant parking bays increase. The impact of the growth in homeworking, regulatory changes promoting cleaner mobility through car sharing or cycling, and competitive pressures such as flexible car hire, has prompted wide-spread changes in parking payment strategies and a move towards smart parking.
Local authorities are almost always the largest suppliers of parking spaces, whether on-street or off-street. Hospitals, hotels, shops, railway stations, airports and private suppliers also feature among the biggest providers.
The parking sector, made up of private and local authority operators, has become highly fragmented. Acquisitions and estate takeovers have resulted in operators inheriting different hardware and the need to manage relationships with multiple gateways and acquirers, resulting in higher costs and substantial admin. Simultaneously, consumers want a range of convenient and secure payment methods, and operators need to find ways to deliver this while speeding up funding, settlement and cash flow.
Pilot projects across Europe are reimagining how we travel, and park, in attempts to unclog our towns and cities. Often that means making the valuable real estate underpinning traditional parking bays work harder than ever before.
It could mean turning car parks into multi-use hubs. These could be entertainment-style hubs providing Wi-Fi, food and drink, gyms and public gardens, or transforming parking areas into transport hubs offering cycle storage, ride-sharing options, charging for electric vehicles as well as, of course, somewhere to park your car while you are working or shopping.
This all means we are witnessing an awakening in interest as people face a post-pandemic world with increasing demands from their parking service providers.
Parking payment preferences
In an online survey, Elavon asked 1,129 adults in the UK, aged between 16 and 75, about their payment preferences when it comes to parking.
More than half (53%) said they prefer to pay at a machine (which might include an on-street meter) or at the barrier, irrespective of whether they're paying by card or with cash.
Meanwhile well over a quarter (28%) prefer to use a smart device, whether smartphone or smart watch. That could be through an app, sending a text or making a call to pay by card.
Almost a quarter (24%) of our respondents said they do not pay for parking at all. We did not explore the reasons for non-payment, but they may include being unable or not old enough to drive, or having an exemption, such as a registered disability.
Cash or card?
Of those who prefer to pay at the barrier or machine, more than half (59%) use a card while almost three quarters (71%) use cash.
In a world where everything seems to be going digital, the popularity of cash use may seem like a surprise. But for unattended car park machines and barriers connectivity to cellular networks needed to securely transmit digital payment information can still be a widespread frustration.
Built-up areas can be just as problematic as rural ones, with erratic coverage in our towns and cities. As a result, cash may be a preferred option by drivers simply because, in many instances, it's the only option the car park owners can reliably offer.
This will change as governments invest in local transit infrastructure and the transit industry itself contributes to the strategic need for reliable tech allowing for the information sharing we all demand in modern times.
Payment by smart device
When it comes to paying for parking using a smart device, the most popular method by far is using a parking app, such as APCOA, NCP or Q-Park. Some 14% of respondents said it was one of their preferred ways to pay.
One in ten (10%) respondents prefer to use digital wallets, such as Apple Pay or PayPal, through their smart phones or watches, while a little under that (9%) scan a QR code to launch a pay app.
Payment by text (7%) is almost twice as popular as making a call to pay by card (4%).
Parking plays a hugely important, but discreet, role in our communities and as the concept is constantly adapting to the needs of parking customers, so too should the parking business model.
The research was conducted on i:omnibus, Ipsos MORI's online Omnibus. Online interviews were carried out amongst adults aged 16-75 in the UK. The total respondents base includes 1,129 adults who completed the survey 28 May to 1 June 2021. The sample obtained is representative of this population, having met quotas on: age, gender, region and working status. The data has been weighted to the known population profile by age within gender, region, education, working status and social grade to be nationally representative and reflect the adult population of the UK.
Patrick Doherty is head of emerging markets at Elavon, a global payments provider working to deliver a streamlined approach to parking payments. Elavon provides consulting services to unravel the challenges and propose solutions that standardise hardware, streamline payments relationships and simplify administration and processes.