Forget business as usual – we must embrace change now
COP26 Diary: Looking back on the COP26 Summit in Glasgow, Martina Juvara celebrates fresh new perspectives and urges senior professionals to break free of outmoded ideas
12 November 2021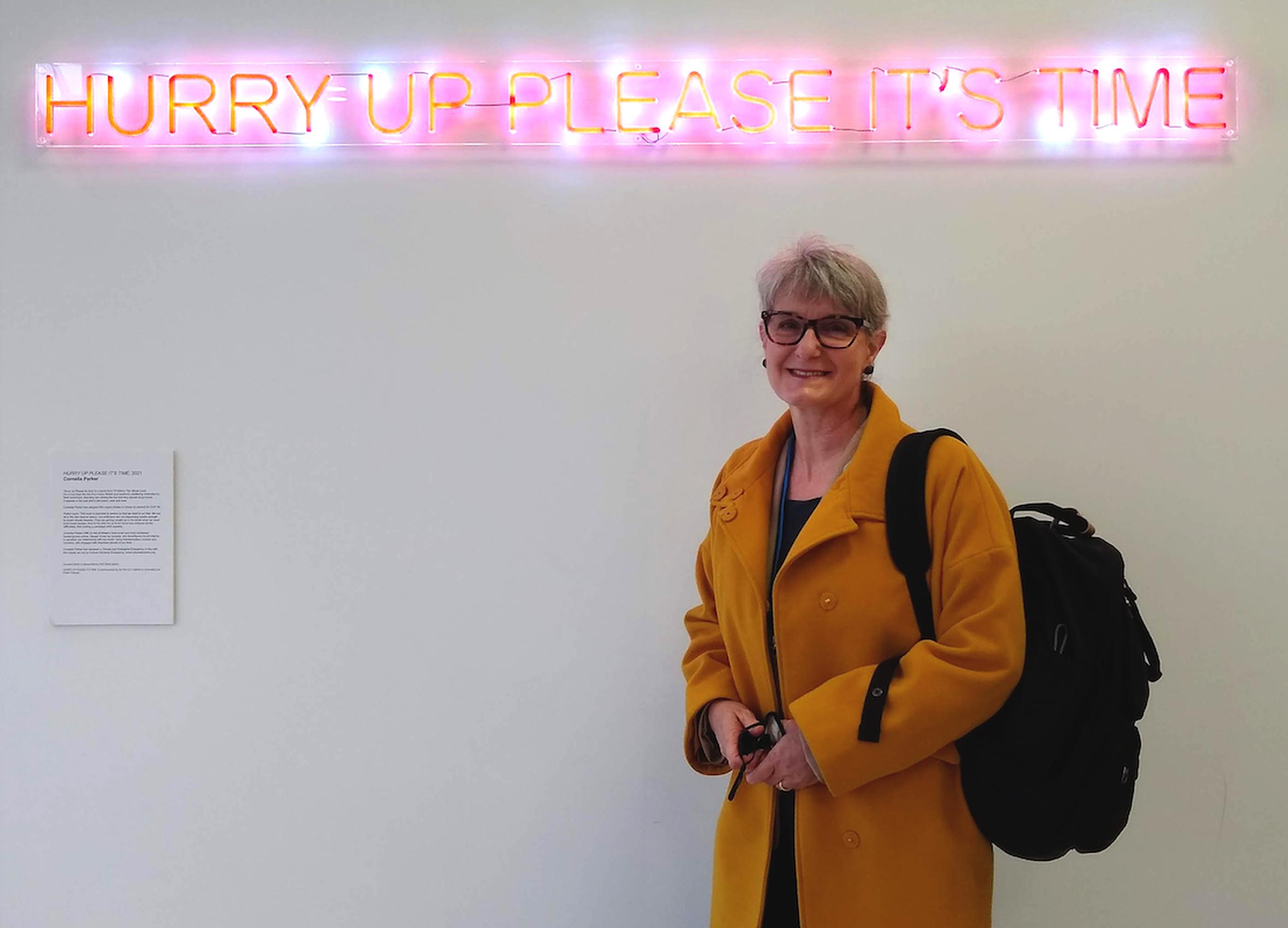 While waiting for the decisions to be sealed up on the final day of COP26, I offer my reflections on some of the winning and losing ideas.
1. Winners – Young people: loud but especially clear, in each and every meeting, in the corridors and halls, out in the streets. They are calling us to account, but also point out that we may not have the right solutions if we are not prepared to change approach. After all our past achievements are a proof that we cannot be trusted. The sooner we accept this fact, the faster solutions will be found.
2. Winners – Targets and Roadmaps, with losers any methodology based on Business as Usual. Every single good example in the COP showcases was based on Targets and Roadmaps as the only way to get to the 1.5 C limit. All our assessment methods will need reconceiving as planning and transport planning will need to become target driven, and the ultimate goal will be the balance with nature – and not efficiency nor cost. 'Best value' and cost/benefit will need to be redefined.
3. Losers – Anyone failing to embrace change: the situation is so critical, that all aspects of our lives will be touched. From the way food is produced, transported, sold and consumed to the buildings in which we live and the jobs we will do.
Frans Tillerman, EU chief negotiator at COP26, said: "Our change today means that the children just born will be able to leave at peace with their environment; but if we fail their future will be a fight for water and survival."
As senior professionals, we are reluctant to see all that we have learned and known disappear. We will have to learn new methodologies, use new tools, speak new words. It will be hard, but if we don't, the world will go ahead without us. Collaboration and more collaboration across disciplines will be needed and everyone will need to roll their sleeves up and do all we can. Many economic sectors are now moving full steam in the new direction, and many more will follow. The best administrations are doing the same. I am sure on which side I want to be…
4. Winners – the lower income countries: not because they will get the finance and support they need, but because they have demonstrated, on all fronts, that they are less reluctant to change and prepared to engage with their people to find solutions.
From adopting nature based solutions, to training communities to prepare for change and risk, expanding biodiversity, dropping fossil fuels and investing in public transport, walking and cycling.
Meanwhile, the richer countries are reluctant to give up what they have: slow at ditching cars, protecting manufacturers, failing to reconsider practices that are clearly not leading to good places to live. We have more to lose, but we are getting close to dragging everyone down with us.
While writing this, the official 'stocktake' on the negotiations took place. The good news is that the draft published on Friday morning is close to have the support it needs. Every country agrees on the need to "keep 1.5 C alive" – by which they mean the necessity to avoid spiralling global warming.
But there are some critical sticking points to be resolved still: one is the carbon accounting and carbon credit system, which many believe it privileges the developed countries. It pours money into mitigation and does not recognise the nature-based solutions that lower income countries are so good at, but western assessment methods are inadequate to capture.
The other is the assistance for Loss & Damage (such as the relief when disasters have struck), currently limited to technical assistance and not the operational side. The third is that some countries want to have some wriggle room to continue subsiding fossil fuels, while others are outraged that we are subsidizing our own destruction. The difference is in a few key words here and there in the draft.
Martina Juvara is director at consultancy URBAN Silence