Government paves way for self-driving vehicles on UK roads
Automated lane keeping systems set to be legalised
28 April 2021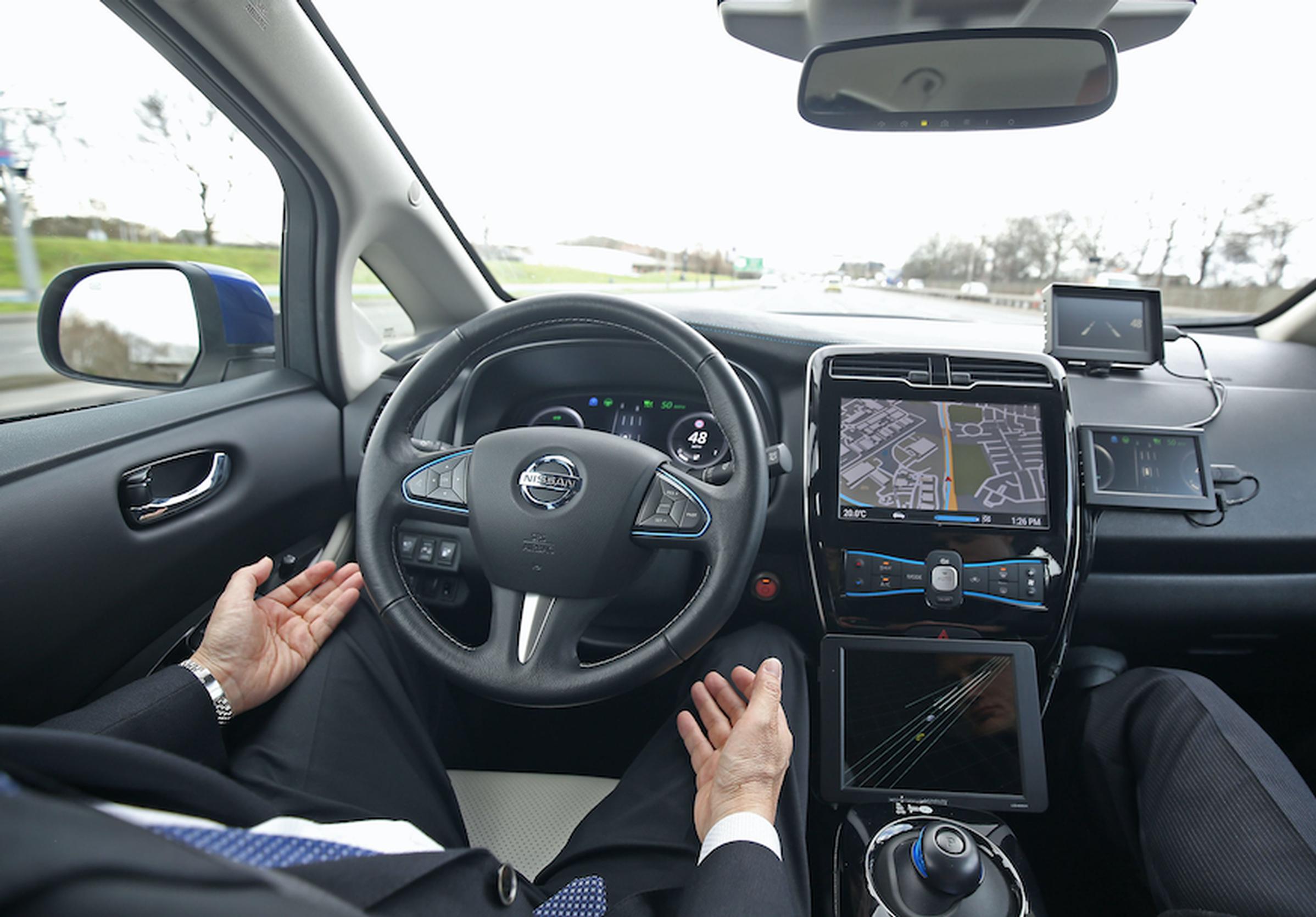 Self-driving vehicles could be allowed on British roads for the first time later this year, the Department for Transport has announced.
Following a call for evidence, the government has set out how vehicles fitted with automated lane keeping system (ALKS) technology could legally be defined as self-driving, as long as they receive GB type approval and that there is no evidence to challenge the vehicle's ability to self-drive.
Designed for use on a motorway in slow traffic, ALKS enables a vehicle to drive itself in a single lane, while maintaining the ability to easily and safely return control to the driver when required.
The technology controls the position and speed of a car in a single lane but only up to speeds of 37mph (60km/h). The driver will be able to hand control over to the vehicle, which will constantly monitor speed and keep a safe distance from other cars.
The government thinks ALKS technology could improve road safety by reducing human error, which contributes to over 85% of accidents.
The announcement comes as a consultation on The Highway Code rules is launched to ensure the first wave of self-driving technology is used safely and responsibly. This consultation will conclude on 28 May 2021.
Transport minister Rachel Maclean said: "This is a major step for the safe use of self-driving vehicles in the UK, making future journeys greener, easier and more reliable while also helping the nation to build back better.
"But we must ensure that this exciting new tech is deployed safely, which is why we are consulting on what the rules to enable this should look like. In doing so, we can improve transport for all, securing the UK's place as a global science superpower."
The Department for Transport believes that self-driving technology in cars, buses and delivery vehicles could reduce urban congestion, with traffic lights and vehicles speaking to each other to keep traffic flowing, reducing emissions and improving air quality in towns and cities.
Automated vehicles could also improve access to transport for people with mobility issues and lead to more reliable public transport services in historically disconnected and rural areas.
In recent years government has been backing a number of research and development projects that have seen British companies develop automated vehicle technology. It anticipates that connected and autonomous vehicle technology could create around 38,000 new jobs and that the sector could be worth £42bn by 2035. Over 80% of these jobs are expected to be in professional, technical and skilled trade occupations.
The announcement was welcomed by the Society of Motor Manufacturers and Traders (SMMT). "The automotive industry welcomes this vital step to permit the use of automated vehicles on UK roads, which will put Britain in the vanguard of road safety and automotive technology," said SMMT chief executive Mike Hawes. "Automated driving systems could prevent 47,000 serious accidents and save 3,900 lives over the next decade through their ability to reduce the single largest cause of road accidents – human error.
"Technologies such as Automated Lane Keeping Systems will pave the way for higher levels of automation in future – and these advances will unleash Britain's potential to be a world leader in the development and use of these technologies, creating essential jobs while ensuring our roads remain among the safest on the planet."
However, insurers and motoring organisations have raised concerns that the government could cause confusion over the capabilities of the cars by referring to models with ALKS as "self-driving".
The AA has also expressed concerns. AA president Edmund King said: "Without doubt vehicle safety technology can save lives, but we shouldn't be in a race to take drivers' hands off the wheel. There are still gaps in how this technology detects and stops if the vehicle is involved in a collision. There are still question marks over how drivers will be fully informed how these systems work. More needs to be done to rigorously test these systems before they are used on UK roads."
Thatcham Research, which conducts safety tests for motor insurers, also urged caution over defining ALKS as 'self-driving', as the government has done.
Matthew Avery, director of research at Thatcham Research, said: "ALKS as currently proposed by the government are not automated. They are assisted driving systems as they rely on the driver to take back control.
"Aside from the lack of technical capabilities, by calling ALKS automated our concern also is that the UK government is contributing to the confusion and frequent misuse of assisted driving systems that have unfortunately already led to many tragic deaths. Consumers will expect the car to do the job of a driver, which current models can't do."
Assisted driving technology already on the market has been implicated in several accidents, including fatal ones. The deaths of two men in a Tesla crash in the USA this month is under investigation in the US. No one believed to have been in the driving seat. In 2018, another Tesla driver died when using the car's self-driving function while playing a video game.
'The more the car can do the better'
RAC Foundation on the future for autonomous vehicles

Cars that can drive themselves are a step closer to appearing on the UK's roads after the government set out how vehicles with an Automated Lane Keeping System (ALKS) could be given type approval.
ALKS is designed for use in slow traffic on motorways. It would only operate up to a maximum speed of 37 mph.
Ministers say such technology will help reduce human error which is a contributing factor in around 85% of all road crashes.
The move comes after last year's call for evidence on the subject. In its response to the call for evidence the RAC Foundation said that driver training would need to be amended so that those behind the wheel have a complete understanding of what the car's capabilities are and where responsibility lies.
The response drew on two reports for the RAC Foundation by the University of Nottingham: How will drivers interact with vehicles of the future? and Driver training for future automated vehicles.
Alongside this latest announcement a consultation was launched on changes to the Highway Code to reflect the increasing use of self-driving technology.
Steve Gooding, director of the RAC Foundation, said: "The approval for use of this technology on our roads at limited speeds only seems modest, but marks a very significant step towards establishing a safety framework for assessing the far higher levels of automation we can expect to see deployed in future.
"When it comes to driving safely humans are almost invariably the weak link. The more the car can do the better, however mid-way levels of automation – where sometimes the system is in charge and sometimes the person behind the wheel – raises challenges.
"There is a risk of situations in which drivers over-rely on the automated system, expecting it to deal with events for which it is neither intended nor capable. And what happens when drivers are expected to take back control in an emergency? Research for us shows that it can take drivers several seconds to regain command of their vehicle."