A plan for creating customer-friendly EV infrastructure
The Department for Transport and OZEV are consulting on public's EV charging experience
08 March 2021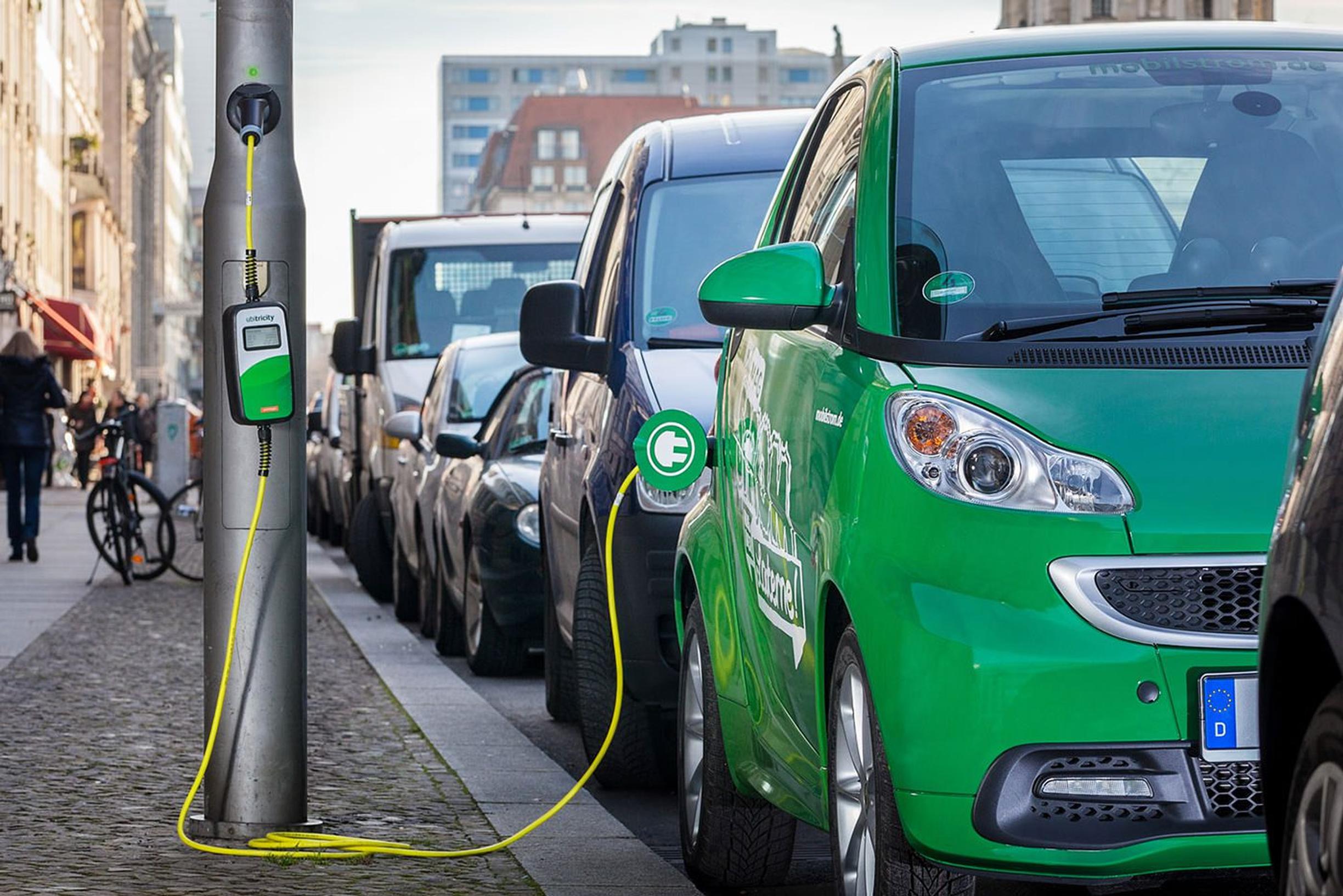 Consumers should be able to charge electric vehicles and pay with ease, just as they would for any other service. This is a key message of a public consultation launched by the Department for Transport (DfT) and Office for Zero Emission Vehicles (OZEV).
The public consultation is seeking views on ways to improve the consumer experience for electric vehicle drivers at public chargepoints. This will enable government to form an idea where there may be a need for intervention in the immediate future and which agency is best placed to intervene.
The DfT wants to introduce regulations that improve the consumer experience in four areas: making it easier to pay; using a single payment metric; opening up chargepoint data; and ensuring a reliable network. The government is proposing approaches that recognise the risks and burdens to an emerging market while best meeting consumer needs. It is also seeking evidence on three emerging policy areas: accessibility for disabled consumers; weatherproofing and lighting; and signage.
The consultation document states: "EV chargepoint installation and operation is a relatively new and growing market. We want to encourage and leverage private sector investment to build and operate a self-sustaining public chargepoint network that's affordable, reliable and accessible for all consumers.
"As charging technology and infrastructure evolves and expands, new consumer offers will continue to emerge. We want to enable innovative charging approaches while ensuring that all consumers can charge their vehicle in a way that is as straightforward and reliable as refuelling a traditional vehicle. This is essential, not only for existing
EV drivers but for giving people who are more reluctant to switch the confidence to do so."
There are now over 300,000 ultra-low emission vehicles registered in the UK and around 20,000 public chargepoints installed for electric vehicles.
The consultation states: "The EV chargepoint market has grown rapidly over the past 10 years. In this short time, we've seen considerable market development and growing breadth of consumer offers such as payment apps covering multiple chargepoint networks and private bodies providing availability data; however, consumers too often report frustrations over unnecessary complexity when using public charging infrastructure. This is detrimental not just to the charging experience but to encouraging faster take-up of EVs by other consumers."
Introducing the consultation, Transport Secretary Grant Shapps writes: "Reliable and easily accessible charging infrastructure is key to making the switch to EVs as easy and smooth as possible. This is a fast-moving sector that has already seen tremendous growth of innovative technological solutions for drivers, such as using lampposts as a low-cost charging solution for those without off-street parking. 2020 saw more ultra-rapid chargepoints deployed than any year before. These can deliver up to 145 miles of range in just 15 minutes for a typical EV.
"However, it's essential that EV drivers feel confident using the public chargepoint network. In this consultation, we set out proposals that mean current and future EV drivers will be able to locate available chargepoints simply, pay for a charge more easily and recharge their cars more reliably, regardless of where they are going in the UK.
The consultation period will run until 10 April 2021.
Parliamentary time allowing, the government expects to bring in the necessary regulation following the consultation in autumn 2021.
The core themes
The DfT and OZEV consultation sets out four key ambitions:
Making it easy to pay
Consumers should be able to charge their vehicle and pay with ease, as they would for any other service. There should be a minimum standard for payment across all chargepoints, which does not rely on the use of a smartphone.
The DfT and OZEV are seeking views on the best way to achieve this that meets consumers' needs and is commercially viable. Consumers should be able to rely on their chosen payment method, whether they are making a short or long journey. Implementing roaming across networks means consumers can access all public chargepoints with one membership card or smartphone app.
As smartphone technologies advance, the government wants to see convergence towards fewer apps that can access thousands of chargepoints across the UK.
Using a single payment metric
Consumers should be able to understand and compare pricing offers across the UK network to select the best available price, as is currently the case for petrol and diesel vehicles.
Standardisation to a pence-per-kilowatt hour (kWh) basis will enable a simpler pricing framework for all users. Providers would still be able to offer a range of bundled services tariffs.
This approach ensures alignment with the energy sector and the price of electricity used across the network, helping consumers compare how much they are paying at home with how much they are paying when they use the public charging network.
Opening up chargepoint data
All drivers should be able to locate available chargepoints easily when they need to charge their vehicle. Opening up chargepoint data will enable the development of consumer-friendly apps and improve consumer experience. It will also reduce costs by encouraging competition and innovation, and support system planning across the transport and electricity sectors.
Ensuring a reliable charging network
Reliable infrastructure is critical to mass-market rollout. It is essential that the public chargepoint network is maintained and that faults are repaired quickly to ensure a minimum 99% reliability across the charging infrastructure. A 24/7 helpline is required for those who need assistance when struggling to use a chargepoint.
Emerging policy areas
In addition to the four ambitions, the consultation seeks evidence on three emerging policy areas:
• accessibility for disabled consumers
• weatherproofing and lighting
• signage.
EVA England will feed into consultation
Consumer group Electric Vehicle Association England has launched a survey of EV drivers in England to ensure the consumer voice is heard. The association will use survey responses to feed back to a government consultation on the consumer experience at public chargepoints
Gill Nowell, director of EVA England, said: "A mass market for electric cars and vans is just around the corner and if we don't address a host of basic issues for drivers now, we won't get consumer buy-in for this historic transition. We strongly support this consultation and are running this survey to provide evidence for the Government on where it needs to intervene and how.
"We encourage all current EV drivers to take our survey, including those with battery electric vehicles and plug-in hybrids. This is an important opportunity for EV drivers to have their voice heard on topics close to their heart, namely 'can I find a charger, can I easily pay, and does it work'?"