Travel restrictions tightened across UK as virus variant spreads
London and South East England enter new Tier 4 level while the UK nations tighten lockdowns in response to new COVID variant
21 December 2020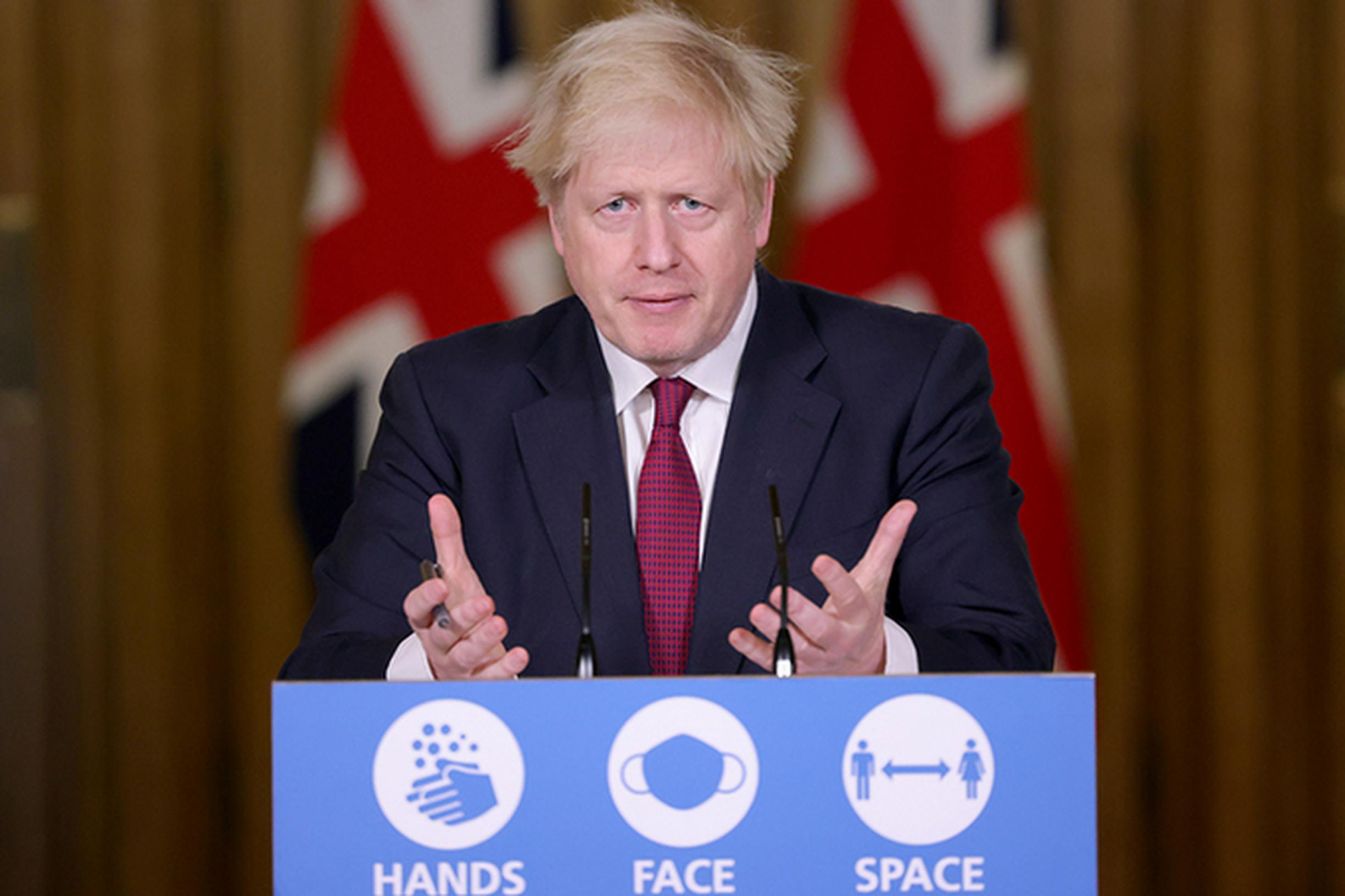 Stricter social distancing and travel restrictions have been imposed across the UK following confirmation that a new variation of the COVID-19 virus that has emerged in recent weeks is more infectious.
The new variant of COVID-19 detected in London, East and South East of England is known as VUI2020/01. It is described as being up to 70% more transmissible. However, there is no evidence that it is more deadly and there is also no indication that it reacts differently to vaccines that have been developed to tackle COVD-19.
The Prime Minister announced tougher restrictions for large parts of South East England with the new Tier 4: 'Stay at Home' alert level on Saturday 19 December.
The revisions to the tier system followed a rapid rise in infections attributed to the rapid spread of a new variant of COVID-19.
Based on preliminary modelling data, the New and Emerging Respiratory Virus Threats Advisory Group (NERVTAG) now consider that the new strain can spread significantly more quickly and could increase the virus's reproduction rate, 'R', by 0.4 or more.
As a result, the following areas will move from Tier 3 to Tier 4:
Kent, Buckinghamshire, Berkshire, Surrey (excluding Waverley), Gosport, Havant, Portsmouth, Rother and Hastings
London (all 32 boroughs and the City of London)
the East of England (Bedford, Central Bedford, Milton Keynes, Luton, Peterborough, Hertfordshire, Essex excluding Colchester, Uttlesford and Tendring).
Speaking at a 10 Downing Street press conference on 19 December, the Prime Minister, chief medical officer, chief scientific advisor and cabinet said that the new variant has significantly changed the current landscape and urgent action is needed to protect the NHS and save lives.
Johnson said: "It appears this spread is now being driven by the new variant of the virus, which we first learned about earlier this week. Our advisory group on New and Emerging Respiratory Virus Threats – NERVTAG – has spent the last few days analysing the new variant. There is no evidence the variant causes more severe illness or higher mortality, but it does appear to be passed on significantly more easily."
The Prime Minister also said that given the risk the new variant poses, the Christmas bubble policy would no longer apply in Tier 4. For Tiers 1, 2 and 3, Christmas bubbles can continue with up to three households able to meet, but for one day only on Christmas Day.
"As Prime Minister, it is my duty to take the difficult decisions, to do what is right to protect the people of this country. Given the early evidence we have on this new variant of the virus, and the potential risk it poses, it is with a heavy heart that I must tell you we cannot continue with Christmas as planned."
In England, those living in Tier 4 areas should not mix with anyone outside their own household at Christmas, though support bubbles will remain in place for those at particular risk of loneliness or isolation, said Johnson,
Across the rest of the country, the Christmas rules allowing up to three households to meet will now be limited to Christmas Day only, rather than the five days as previously set out. There will be no relaxation of the rules for 31 December, New Year's Eve.
In Tier 4 the 'Stay At Home' message will be put in law. As previously, there will be exemptions - including travelling for work or education, for childcare purposes, and for exercise.
The Government is also issuing new travel advice. Although the new variant is concentrated in Tier 4 areas, it is present at lower levels around the country.
People under Tier 1, 2, and 3 restrictions should stay local. People should not travel into or out of Tier 4 areas and those in Tier 4 areas will not be permitted to travel abroad, apart from limited exceptions including work and education.
"We are issuing new advice on travel," said Johnson. "Although the new variant is concentrated in tier 4 areas, it is nonetheless present at lower levels around the country. We are asking everyone, in all tiers, to stay local. People should carefully consider whether they need to travel abroad and follow the rules in their tier. Those in Tier 4 areas will not be permitted to travel abroad apart from limited exceptions, such as for work purposes."
People should not enter or leave Tier 4 areas, and Tier 4 residents must not stay overnight away from home. Where people cannot work from home, they should still travel to work, for example in the construction and manufacturing sectors.
Non-essential retail, indoor leisure (such as swimming pools and gyms), indoor entertainment [(such as cinemas, bowling alleys and casinos), and personal care sectors (such as nail bars, barbers and hairdressers) must all close.
Tighter social contact restrictions will also be introduced, meaning one person can meet with one other person in an outside public space. Rules on support bubbles and childcare bubbles will remain as currently, and communal worship can continue to take place.
For the clinically extremely vulnerable, the same advice as in November applies in Tier 4 areas. This says that those who are clinically extremely vulnerable, which includes people with certain types of cancer, people on immunosuppression therapy, and people with severe respiratory conditions, should nit go to work and should limit time outside the home, and take exercise outside at less busy times.
Johnson said that throughout the pandemic, the evidence has shown that rising rates will lead to increased hospital admissions, risking intolerable pressure on the NHS in the toughest winter months. The Prime Minister said there is no current evidence to suggest the new variant causes a higher mortality rate, that it affects vaccines and treatments, or that testing will not detect cases.
The Tier 4 rules will be reviewed on 30 December, as part of the wider review of all restrictions.
The number of coronavirus cases in the UK rose by 35,928 on Sunday, nearly double the number recorded seven days previously. A further 326 people died within 28 days of testing positive, bringing the UK's total COVID-19 fatalities 67,401.
The UK picture
UK leaders has initially agreed that groups of up to three households could meet at home, outdoors or in a place of worship for a five-day window over Christmas.
However, following the emergence of a new strain of the virus the window of time for celebrating has been shortened to one day, 25 December only, where special guidance applies.
Scotland
In Scotland, COVID restrictions will only be relaxed on Christmas Day, with mainland Scotland being placed under the tightest restrictions from Boxing Day.
Outlining the changes on 19 December, Scotland's First Minister Nicola Sturgeon said she wished she had acted quicker to curb the virus in February, adding: "Standing here saying this actually makes me want to cry."
A ban on travel to the rest of the UK will also apply over the festive period.
Scotland is significantly tightening protections against COVID-19 following confirmation that the new variant of COVID-19 spreads substantially more quickly.
The First Minister announced:
the planned easing of restrictions around Christmas will be limited to Christmas Day itself, and not the previous 5-day window that was planned
legal household limits will still apply – a maximum of eight people from three households, however advice is to minimise the numbers. Where possible, people should celebrate the festive period at home in their own household and meet with others outdoors
other than for specific exemptions, travel between Scotland and the rest of the UK will not be legal
travel within Scotland will be allowed on Christmas Day
from Boxing Day, all of Scotland will have Level 4 restrictions applied, including the closure of non-essential retail and hospitality. The only exceptions will be Orkney, Shetland and the Western Isles, and the other island communities where restrictions have been reduced in recent weeks, who will be placed in Level 3
from Boxing Day, in line with existing law, travel across local authority boundaries between areas in Level 3 or 4 will not be legal other than for specific exempt purposes
The First Minister also set out new plans for the return of schools in the New Year. Teachers will return to work as planned and children of key workers and the most vulnerable children, will return to schools as planned. For the majority of pupils the holiday period will be extended until 11 January and learning will begin online from then until at least 18 January.
"Last week it was confirmed that a new variant of the virus had been identified in the UK, and I advised Parliament that a small number of cases of it had already been identified in Scotland," said Nichola Sturgeon. "While further analysis is required to establish this one way or another, we already have a concern that this strain may be driving what appears to be faster transmission in some hospitals and care homes."
"Firstly, we are asking everyone to redouble your personal efforts in sticking to the rules and following FACTS. Secondly, we intend to maintain a strict travel ban between Scotland and the rest of the UK. This will remain in place throughout the festive period. We simply cannot risk more of this strain entering the country if we can possibly avoid it. Thirdly, we now intend to change the law to allow mixing indoors in a bubble on Christmas Day only."
Wales
First Minister Mark Drakeford announced that Wales would be placed under lockdown from midnight on 20 December. The new restrictions have seen the closure of all non-essential retail and hospitality businesses outside of food takeaways and a strict tightening of rules around the Christmas period.
Drakeford said he wished that the Government could have given more notice of the changes but that "in light of the information we had in front of us it was imperative to take swift action to prevent further harm and to save lives here in Wales".
The new strain of coronavirus is responsible for 60% of the new cases in Wales, Doctor Chris Jones, Wales' deputy chief medical officer, said on 21 December. The strain is much more infectious and has spread rapidly in Wales and the south-east of England, he said speaking alongside the First Minister in the Welsh Government briefing.
Dr Jones said: "We have seen a number of mutations since the SARS-Cov-2 virus was first identified in Wuhan just over a year ago. But this new strain of the coronavirus, which has been detected in the UK and two other countries, is concerning. We are mainly seeing it in London and the south east of England and in Wales. The way the virus has spread rapidly in these areas is very similar. This new strain appears to be much more infectious than the strain which originated in Wuhan and is more easily transmitted from person to person. At this stage, we don't believe it causes a more serious illness and we do not believe it will affect how the vaccine works. But we will continue to closely monitor this new variant and what the scientific evidence is telling us."
Northern Ireland
In Northern Ireland, Christmas bubbling will now be reduced to one day only on a date between 23 and 27 December, to ensure flexibility for those working on Christmas Day to choose an alternative day that suits best.
At an extraordinary executive meeting held on 20 December, ministers discussed the progression of the pandemic and were updated by NI's chief medical officer and chief scientific advisor on the emergence and rapid spread of a variant strain of the virus.
The advice is that the safest place for everyone to spend Christmas is in their own home and people are strongly advised to stay at home for Christmas. Those who feel they need to meet with their bubble should keep it as small as possible, as close to home as possible and keep the visit short.
The executive is urging everyone to travel only if it is absolutely necessary. Travel is not permitted in or out of Tier 4 areas in England. Restrictions apply in other tier areas. Everyone should comply with all travel restrictions in place for each region and check the guidance at both the point of departure and destination.
The executive also discussed the issue of restricting travel and Ministers agreed to consider this further when they next meet.
In relation to schools, health and education officials continue to liaise closely to consider how schools can operate as safely as possible.
Northern Ireland is set to enter a six-week lockdown from 26 December.