notanotherapp: a new way to pay for parking
The notanotherapp system will allow drivers to pay with the app of their choice
13 November 2020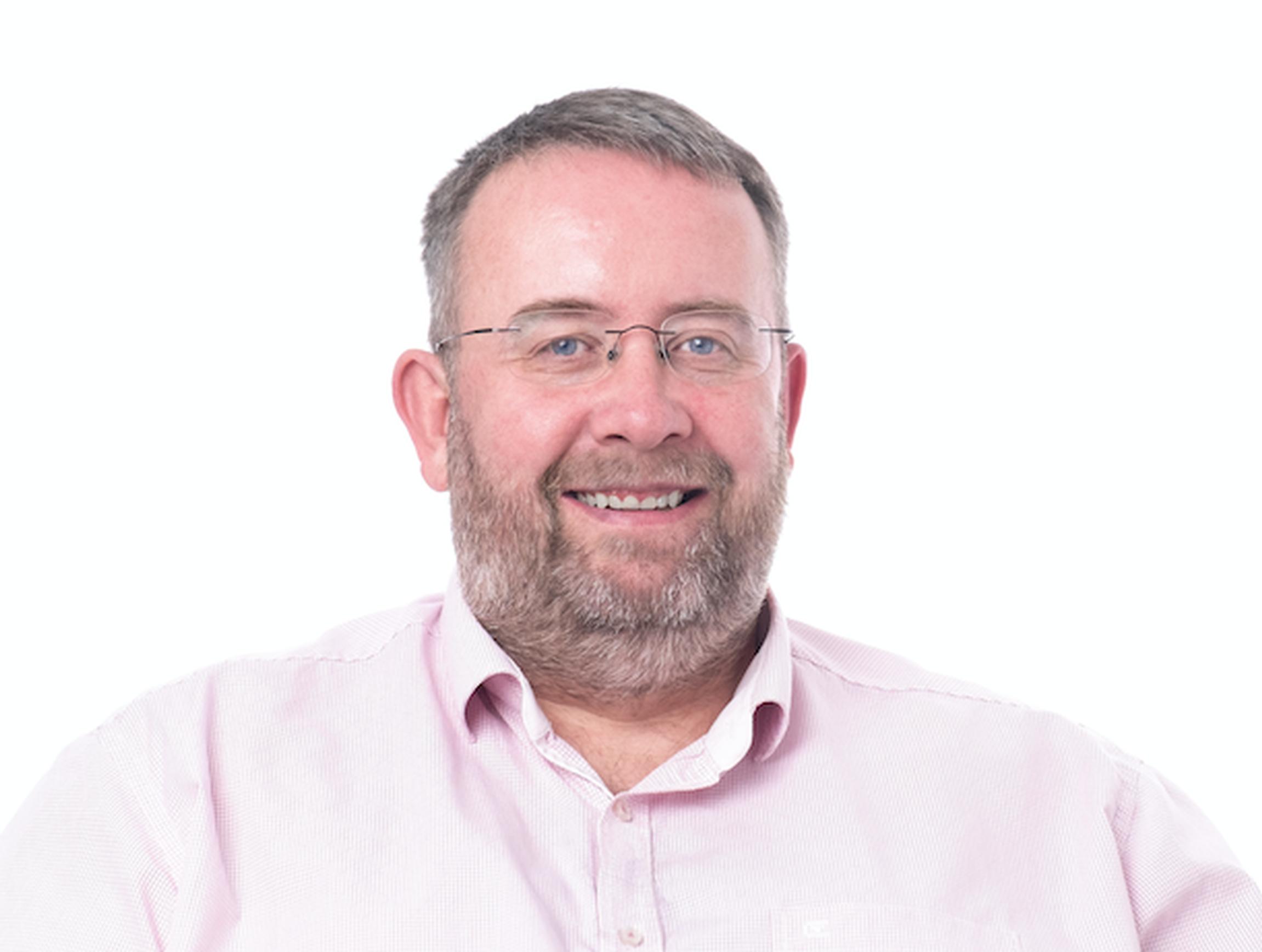 One major frustration for drivers is arriving at a car park or pulling up at the kerbside only to discover that they don't have the right cashless parking app loaded on their smartphone. Now a change is happening, Solutionlabs has created a system that enables motorists to pay for parking with their preferred app, no matter where they are.
The approach is called notanotherapp, or 'naa'. Launching this autumn, naa forms part of Solutionlabs' three-tier brand system that includes phone parking brand tap2park, established over a year ago, and data management and predictive modelling tool input360, which is launching in the Spring of 2021.
The vision for notanotherapp is to allow users the opportunity to stick with their favourite app and continue to use that app whenever they move from town to town or city to city. With this approach we make it incumbent upon all app developers to ensure their own service is the best it can be. There is no bias in the naa system and so, ultimately, the best app will shine through.
Traditionally, a company will start with a product and build from there. Ultimately a user experience will develop from this. Solutionlabs have 'flipped' this approach.
Through engagement with customers via the tap2park service we were able to gain true market research from end users. This research showed an overwhelming amount of frustration with the current system of the 'one size fits all approach' in which public sector and local authorities are trapped in a monopoly of just a single app. By strategically putting both the user and public sector experience first, we can create a deeper foundation for the service. It's an empathetic way to drive innovation.
We believe that the naa concept will stimulate a more competitive, free market model which incentivises providers to improve their services and deliver the best app possible. Where this has true value for the public sector is by, hopefully, negating the need for those antiquated and restrictive tendering systems.

Duane Hodges-Stubbs co-founded Solutionlabs in 2014 and is the company's technical director
www.notanotherapp.co.uk
Exploring notanotherapp
Solutionlabs' Duane Hodges-Stubbs discusses the notanotherapp concept with Mark Moran
What exactly are the problems that Solutionlabs is seeking to solve?
Solutionlabs has, for many years, driven towards an empathetic approach to innovation and, from our research, we found there was a real need for an open parking payment platform. This open platform will allow car park users the freedom to choose an app provider that best suits them, thus negating the need for users to hold multiple apps unnecessarily.
How has a market for notanotherapp been identified?
Solutionlabs has its own cashless parking payment platform (one that requires no apps). Over the past two years we have been conducting monthly research with our tens of thousands of tap2park users and have tried to define what their "pain points" are within parking. Overwhelmingly the research showed us that users were frustrated with having to download multiple apps for multiple car parks. Coupled with this, we also found a large majority of users didn't feel they had the freedom to choose an app that best suited them. Depending on where they were, the service they received from the different app providers would differ drastically.
How does the notanotherapp solution work?
In its simplest form our notanotherapp system will be invisible to the general public. When a motorist enters the car park the local signage will feature a universal location code and also advise as to which vendors are available. The motorist then uses the app they prefer and, as they normally would, pay for parking. Once the session has been created, through a shared application programming interface (API), the data is then transferred back from the provider to naa. Our system then shares the data with the incumbent enforcement software and is live monitored until the session is ended (allowing for extensions, etc.).
It sounds relatively simple, however we have been refining this process over the past 12-18 months. Our ultimate goal is to have all data streams feeding into the naa system, including pay & display and permit systems, meaning the data provided back to all on-site vendors allows for real-time occupancy data. This will aim to be the same for both on-street and off-street locations.
How does naa differ from using an existing back office enforcement and permit parking platform to manage multiple apps?
As far as I am aware there is no such dedicated system that can deliver the complexities that notanotherapp can, or even in part through a dedicated enforcement platform. If there is, it hasn't made enough of an impact to push for change and also suffers from a split focus. The naa platform is a dedicated multi-vendor open parking payment platform.
How will naa really enable users to move beyond the frustration of downloading multiple apps?
At its core that's what naa was designed for. The whole purpose of this exercise was to find a way to simplify multi-vendor options to motorists and allow them the flexibility to move from car park to car park without the need to download another app. Find their favourite and stick with it.
How does the naa solution enable a local authority or car park operator to open up its parking provision to a range of apps?
The naa system is built to have minimal impact on the existing parking operations of any local authority or operator and if anything can assist in simplifying and streamlining data feeds. Notanotherapp is designed to manage all aspects of using multiple vendors/apps with ease. The naa system will deliver a central reporting suite that features all data from the cashless vendors, digital permits and pay & display machines, creating a true open parking payment platform. One data system with multiple data feeds means less time and energy is spent navigating multiple systems.
How does the naa system build on Solutionlabs' real world experience and existing implementations?
Over the past six years we have worked hard to stay with, or ahead, of the curve. We identified quickly the only way to do this was to develop an empathetic approach to our innovation and put user experience at the forefront of this development. Each and every product we have in our portfolio has come from direct experience and market research.
From our tap2park research it was clear the industry was in need of a system like naa, however we knew we couldn't bring it to market until the system and industry was ready. Over the past 12 months we have rigorously stress tested the entire system, processing millions of lines of data at a time in order to ensure we are ready to deliver a concept to the market that is ready to go. With the help of some of the developers currently on the market we are able to do this in a real world scenario on a high traction site and were pleased with the results.
Has there been a pilot of notanotherapp to prove the concept?
At the moment we are still under development conditions and strict non-disclosure agreements (NDAs) with all those involved.
How can local authorities engage with the naa system?
The local authority will have user access with varying reporting levels depending on their internal role and responsibility. The system is cloud-based and can be accessed through a browser, meaning it fully supports remote working conditions.
How do the different payment channels engage with the system?
Our integration team will be able to provide all the details and the necessary APIs in order to begin engaging with the system. The default position is that naa will receive monies into a transparent client merchant account for reconciliation and remittance, thereby allowing us to set up and manage the different payment channels, process the data flow(s) and simplify the reporting and remittance.
What do you say to cashless parking app developers who might be concerned about this change?
Don't be. The only reason app developers would have to be concerned is if they have concerns over their own product, and I am sure that is not the case. The naa system will not only bring new opportunities to app developers but will also share data with them the likes of which most of them have not seen before.
Too often we become concerned by what the "big" developers will think and how it will affect them. There are some hugely talented developers out there who deserve to be on a level playing field with the "big" apps. They don't get the same opportunity because they are not "big" enough to compete for tenders. Ultimately, it should come down to what delivers the best product with the best service for an affordable price. If the "big" app developers believe they have the best product they will embrace naa with open arms. We will soon see who has faith in their product – they won't be waiting for us to contact them.
If the naa platform will add no extra cost for local authorities or drivers, who is financing the system?
For now we would respectfully like to keep all commercial conversations between the interested parties and focus on the core concept of notanotherapp. The naa platform is not a vision for Solutionlabs to reach new dizzying commercial heights, it is a driver for evolution in an area we believe is in need of innovation for all.
How will drivers be made aware of the service in a car park or a town?
Solutionlabs and notanotherapp will organise all the signage within each location and will utilise the universal location codes (ULC) that are accessed nationally by all app providers who are accredited. The universal location code provides the address, GPS coordinates and current tariff based on the date and time supplied, this means all apps are always up-to-date with the live tariff and can navigate customers to the location if needed.
What about drivers with unlisted apps?
Each naa location will have a ULC so an app or payment method which is not listed at the location, but is ULC compliant, can use the code to make payment. The location information can be pre-set in the app set-up or can be pulled down from naa using our ULC API.
What about drivers with no apps?
Some app providers have a mobile friendly website which customers can make payment without needing an app, our own tap2park service being one of them. Other payment methods may also be supported such as SMS billing or in-vehicle payments.
If they no longer have a direct relationship with local authority clients, how will app developers enhance their systems?
Over the last few years the industry has watched as Big Data, cloud platforms, advanced analytics and machine learning has driven ever increasing investment. In spite of this, in the UK parking industry there has been little change from traditional data strategy and approaches!
Notanotherapp will change this. With our global cloud platforms we utilise multi-concurrency programming techniques to provide secure nano-second data transportation between the driver, the naa platform and the client parking system.
We will be providing data to developers from each location such as occupancy rates, average time on sites, spend and more as the machine learning data models grow. By being smarter through live-action experience we can all become more resilient, elastic, faster, and enable real app and industry growth. As well as learning more about their customers, they'll also learn much more about the location(s), which will drive customer focussed advertising, marketing and overall retention.
If they no longer have a direct relationship with app developers, how will local authorities encourage and commission new services?
I think this question should be easy to answer when you consider the route of what notanotherapp is and where it has come from – user experience. If local authorities would like greater reporting data or an alternative data source then this is achieved by notanotherapp and Solutionlabs. The motorist will drive innovation.
During the Traffic + Parking webinar, a viewer associated with one of the largest cashless app providers said, and I quote: "You make the mistake in taking the user's view! Users don't award tenders."
Now, despite this statement simply focussing on commercials, it shows a real, basic lack of understanding of what ethical innovation is and what it hopes to achieve. Strategically positioning the user first means you develop a deeper foundation in delivering products and services to your customers that inspire real and positive change.
Can a local authority ask for specific apps to be prioritised and others to be barred?
I would like to think there is no reason a local authority would want an app to be prioritised, but in any case this goes against the best codes of practice for naa. All app developers will be given a level playing field as long as they fulfil the criteria set out in our 'App Provider Partnership' document.
If a local authority has a genuine and lawful reason to request an app be barred we will, of course, take this very seriously. Each instance will be reviewed on a case-by-case basis. Solutionlabs have built a great reputation of high compliance and we don't see naa as being any different.
Can this approach be applied to other sectors where multiple payment channels have emerged, such as electric vehicle charging?
Absolutely, notanotherapp is an open parking payment platform, which is going to embrace the new and different, so in this example electric vehicle (EV) charging apps use the naa platform and the ULC to make payment for parking and charging at the same time.
Solutionlabs is already working with a number of EV charging payment and enforcement companies to integrate with the naa platform. It strikes me as interesting that an emerging industry in its relative infancy, such as EV charging, is already thinking about a single app/unified payment platform and, yet, the UK parking industry still hasn't had this – until now!
Is a schematic available to explain the naa business model?
Yes, this is available on request from info@notanotherapp.co.uk
On 20 October 2020, Landor Links presented notanotherapp in a Traffic + Parking Technology Showcase. This webinar can be found on the Landor LINKS LIVE YouTube channel.