Lockdown easing measures put on hold in England
Prime Minister applies brakes on reopening of casinos, bowling alleys, music venues and larger wedding parties
31 July 2020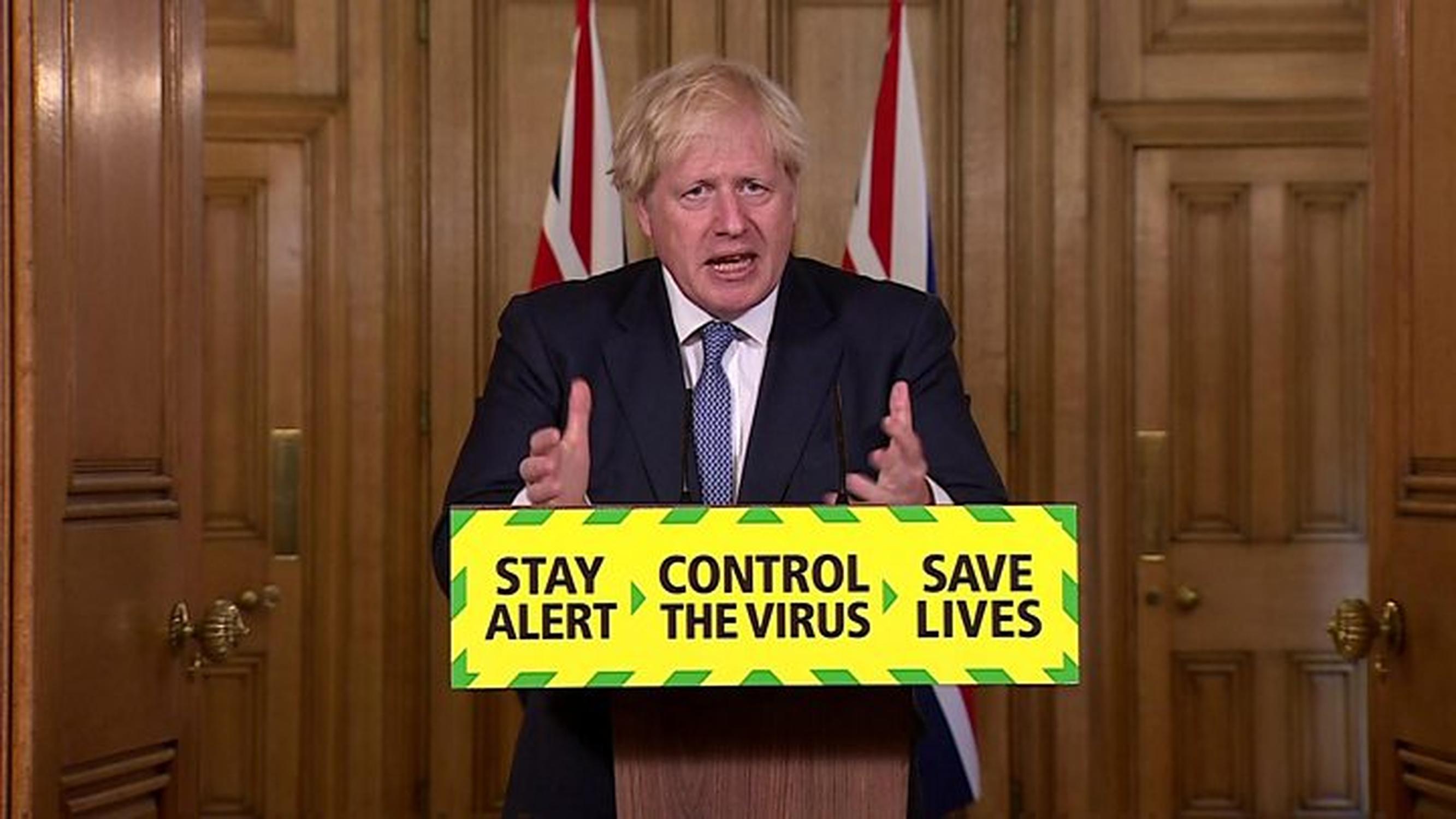 The further easing of coronavirus restrictions in England, which has been due to come in this weekend, has been postponed for at least two weeks, amid concerns over an increase in coronavirus cases.
Citing concerns over rising numbers of cases in the UK and Europe, Prime Minister Boris Johnson said it was time to "squeeze the brake pedal". The UK's Chief Medical Officer, meanwhile, has warned that the country may have reached the limits of easing restrictions.
The rethink follows the imposition of new restrictions for around 4 million people in parts of North West England after a spike in virus cases.
Planned re-openings for 1 August would now delayed for at least a fortnight. That means venues such as casinos, bowling alleys and skating rinks must remain closed until 15 August.
Indoor performances will also not resume, and pilots of larger gatherings in sports venues and conference centres will not take place. Wedding receptions of up to 30 people, that were meant to be allowed as part of the changes, cannot now happen.
Johnson acknowledged that the timing of the changes would impact on the Muslim community: "I know that the steps we are taking will be a heavy blow to many people, to everyone whose wedding plans have been disrupted, or who now cannot celebrate Eid in the way they would wish, I am really, really sorry about that. But we simply cannot take the risk."
A fortnight ago the Prime Minister used a solo press conference at 10 Downing Street to announce many of these easings, and expressed a hope that the country might return to something resembling normality by Christmas.
Today, speaking alongside the Prime Minister at 10 Downing Street today was the Chief Medical Officer, Professor Chris Whitty, who said: "I think what we're seeing from the data from ONS, and other data, is that we have probably reached near the limit or the limits of what we can do in terms of opening up society. So what that means potentially is that if we wish to do more things in the future, we may have to do less of some other things."
With schools are expected to reopen fully in England in September, Professor Whitty's comments have been interpreted as meaning some areas of society will remain restricted.
The Prime Minister's statement can be read by clicking here
Face coverings will now be mandatory in indoor settings such as cinemas, museums and places of worship. Masks are already required in shops and indoor transport hubs. The rules for face coverings would become enforceable in law from 8 August.
The Prime Minister said that the Home Secretary will be working with the police and local authorities to ensure that rules which are already in place are properly enforced. Local authorities will be able to close down premises and cancel events which are not following COVID-Secure guidance. There will also be a greater police presence to ensure face coverings are being worn where this is required by law.
Speaking at 10 Downing Street, Johnson said: "We will also extend the requirement to wear a face covering to other indoor settings where you are likely to come into contact with people you do not normally meet, such as museums, galleries, cinemas and places of worship. We now recommend face coverings are worn in these settings, and this will become enforceable in law from 8 August."
The Prime Minister said progress against coronavirus continues, with the daily and weekly number of deaths falling, but warned that some European countries are struggling to control the virus and there were signs of a resurgence in other parts of the world.
Highlighting new figures from the Office for National Statistics, Johnson said: "Today, the weekly survey by the Office for National Statistics reports that the prevalence of the virus in the community in England is likely to be rising for the first time since May.
"Around 1 in 1,500 now have the virus, compared to 1 in 1,800 on 15 July and 1 in 2,000 on 2 July. The ONS also estimate there are now 4,900 new infections every day, up from around 3,000 per day on 14 July and 2,000 per day at the end of June. We can't afford to ignore this evidence."
Johnson said that the prevalence of the virus in the community in England is likely to be rising for the first time since May. "With those numbers creeping up, our assessment is that we should now squeeze that brake pedal in order to keep the virus under control."
Addressing the reimposition of restrictions in the North West of England, the Prime Minister said this was a necessary measure driven by data. "These are targeted measures on social contact between households, which the data tells us is driving the current increase in cases," said Johnson. "Businesses and workplaces should continue as before in those areas. I know how it is hard to have restrictions like this imposed on seeing your family and your friends. But we have to act rapidly in order to protect those we love. And we know this sort of intervention works – measures taken in Leicester and Luton have suppressed the virus, allowing us to relax measures."
However, a plan to pause shielding from Saturday will still go ahead, said Johnson. Some 2.2 million people have been self-isolating in England during the pandemic. This means these people can return to work, if they cannot work from home, as long as their workplace is COVID-secure.
Guidance for employers will also change as planned from the start of August, giving employers more discretion over how employees can work safely, whether by continuing to work from home, or attending a COVID-secure workplaces.
"We know that employers have gone to huge lengths to make workplaces safe, so that guidance remains unchanged," said Johnson.
Despite the restrictions introduced in the North West, and those still covering Leicester, Johnson said there were no plans to change the rules on social contact nationally. However, he signalled, things could change if needed. "I don't want to tell people to spend less time with their friends," he said. "But unless people follow the rules and behave safely, we may need to go further. Two weeks ago, I said we would hope for the best but plan for the worst."