Flowbird launches Park & Sanitise system
Hand sanitiser is activated whenever terminal is used
08 July 2020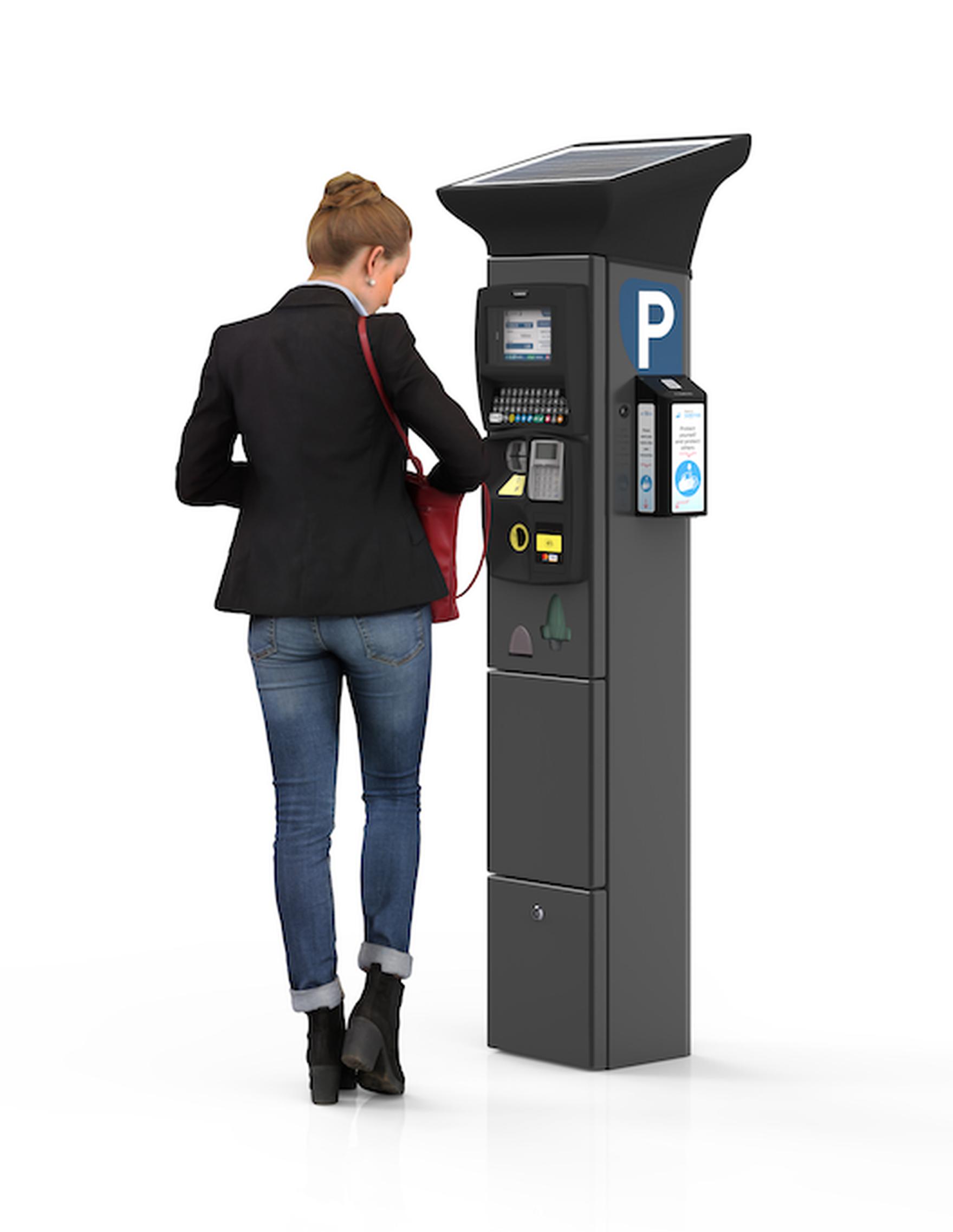 Flowbird has launched an automatic hand sanitising unit that can be attached to terminals to provide reassurance to motorists about paying for parking while coronavirus persists.
The company's Park & Sanitise system is automatically primed whenever a parking transaction is completed is completed at the terminal.
Users place their hands underneath the unit and a sensor triggers the release of a pre-defined dosage of sanitiser gel. At no point does the user actually need to touch the dispensing unit.
Kenny Scouller, senior sales manager at Flowbird, said: "We know that hand hygiene is uppermost in people's thoughts at the moment, so this sanitiser will help provide reassurance about using Flowbird's pay & display and pay-on-foot parking terminals as the country starts to loosen some of the lockdown measures.
"We expect more people to choose touchless ways to pay for parking, such as the Flowbird app or online accounts through our Pay to Park portal, but it is also true that a large proportion of the population, including those without smartphones, still prefer to use cash or bank card payments at terminals. Now they can do so with the added confidence of knowing they can maintain personal hand hygiene."
The Park & Sanitise system can be fitted both to new terminals and those already in the field. It is automatically primed to dispense the sanitiser once the parking transaction is complete. It will not dispense without a successful transaction.
Local authorities and operators will also be able to monitor sanitiser volumes remotely through Flowbird's Smartfolio back office and replenish gel as needed.
Flowbird already provides what it calls a range of 'low touch' and remote payment options for its pay & display and ANPR (automatic number plate recognition) pay-on-foot solutions, including using contactless bank cards, apps and online accounts.