England prepares for pub reopenings on 4 July
UK government will use targeted interventions to tackle future virus flare-ups, says PM
03 July 2020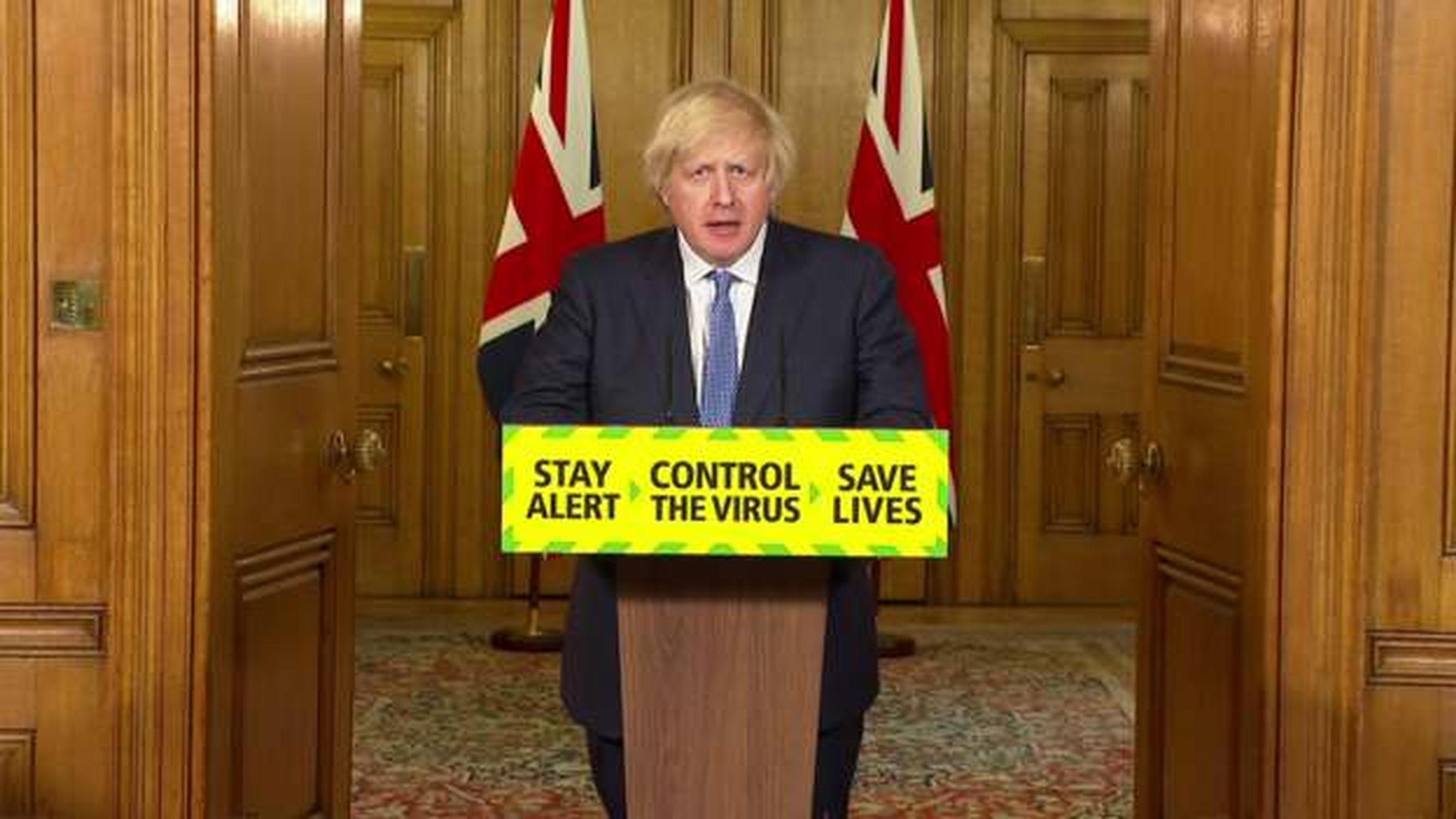 Pubs, restaurants, hairdressers and cinemas will reopen on Saturday 4 July in what is the biggest easing of lockdown restrictions in England so far. In some quarters the day is being dubbed 'Super Saturday'.
The UK government will also moving from nationwide measures to targeted local interventions designed to contain any resurgences in the COVID-19 virus.
Speaking at a 10 Downing Street briefing, Prime Minister Boris Johnson called on the public to behave sensibly because the virus is still in the community, as the spike in Leicester has shown. Johnson said that if the virus starts running out of control again, the government will not hesitate in putting on the brakes and re-imposing restrictions.
"Anyone who flouts social distancing and COVID-Secure rules is not only putting us all at risk but letting down those businesses and workers who have done so much to prepare for this new normal."
At the briefing, the government's chief scientific and chief medical advisers made a point of warning the public of the danger of going to the pub as lockdown is eased this week.
Sir Patrick Vallance, the chief scientific adviser, warned of the risk of "superspreading" of COVID-19 occurring in pubs.
Chief medical officer Professor Chris Whitty said the coronavirus pandemic "is a long way from gone" as he urged the public to follow social-distancing rules when the lockdown is eased on Saturday. Prof Whitty added: "None of us believe, and I'm sure nobody watching this believes, this is a risk-free next step. It is absolutely not, that is why we have to be really serious about it.
"There's no doubt these are environments whose principal job it is to bring people together, that's a great thing to do socially but it's also a great thing from the virus's point of view. And therefore we do have to have a really clear and really disciplined approach to try and maintain social distancing whilst also enjoying pubs."
Most of the latest easing measures will come into force at 00:01am. However, pubs must wait until 06:00am as a precaution to avoid midnight parties.
Pub-goers will be encouraged to book tables in advance. Live music and standing at the bar will not be allowed.
Johnson said progress was being made regarding the reopening of swimming pools and businesses such as nail salons and night clubs. A timetable will be set out next week.
The Prime Minister revealed that the government was moving from blanket national measures to targeted local interventions, building on its experience dealing with localised spikes at a hospital in Weston-Super-Mare, a meat packing plant in Kirklees and an area-wide basis in Leicester.
Johnson said: "With each local outbreak, we see what works well and what not so well, so that we do better next time. Informed by our experience of these cases, we have developed an approach for controlling future local outbreaks which has five principle components: monitoring, engagement, testing, targeted restrictions and finally, as a last resort, lockdown."
A targeted approach to tackling COVID-19

Monitoring: Public Health England (PHE) will work with the Joint Biosecurity Centre to examine data on the spread of the disease and people's behaviour across the country. They will look out for emerging trends, rising case numbers and other indicators, while taking into account local factors. Data has been made local data available to all directors of public health in local authorities, so they too can monitor what is happening in their area. Local data will be made available to the public on the gov.uk dashboard.
Engagement: If monitoring identifies local problems, NHS Test & Trace and PHE will work with the relevant local authority to develop an understanding of the problem and identify solutions. Working with local agencies, the local community will be kept informed so they know what actions they need to take.
Testing: Scaled-up testing at a local level, combined with contract tracing through NHS Test and Trace, can control the virus and thus avoid more stringent measures.
Targeted restrictions: If the virus continues to spread, the government will restrict activities at particular locations and close individual premises. As in Weston-Super-Mare and Kirklees, the government will restrict access to places that become hotspots for the virus, while testing people who have spent time in those places, and tracing the contacts of anyone who tests positive.
Local lockdown: If the previous measures prove not to be enough, the government will introduce local lockdowns extending across whole communities. As in Leicester, this could mean shutting businesses venues that would otherwise be open, closing schools or urging people once more to stay at home.
The Prime Minister's speech can be read by clicking here
The Department of Health and Social Care (DHSC) said 44,131 people had died in hospitals, care homes and the wider community after testing positive for coronavirus in the UK as of 5pm on Thursday, up by 137.
The government figures do not include all deaths involving COVID-19 across the UK, which are estimated to have passed 55,000.
The DHSC also said in the 24-hour period up to 9am on Friday, 205,673 tests were carried out or dispatched, with 544 positive results. Overall, a total of 10,120,276 tests have been carried out and 284,276 cases have been confirmed positive.
The Office for National Statistics (ONS) estimates that between 14 June and 27 June, 25,000 people in the community in England had the virus, equating to one person in every 2,200.
The Scientific Advisory Group for Emergencies (SAGE) assesses that the R rate – the average number of people each infected person passes the virus onto – remains between 0.7 and 0.9 across the UK. SAGE also assesses that, in England, the number of new infections is shrinking by between 2% and 5% every day.
The rest of the UK
Each UK nation's lockdown measures differ, including varying rules on the reopening of food and drink outlets.
Northern Ireland: Pubs and restaurants re-opened on Friday 3 July.
Scotland: Beer gardens and outdoor restaurants will be allowed to reopen from 6 July, and indoor areas can be used from 15 July.
Wales: The Welsh Government is to consult with the hospitality sector about a "potential phased" reopening, but no dates have yet been given.