English international travel corridors revealed
Scottish and Welsh first ministers say UK government's approach has been 'shambolic'
03 July 2020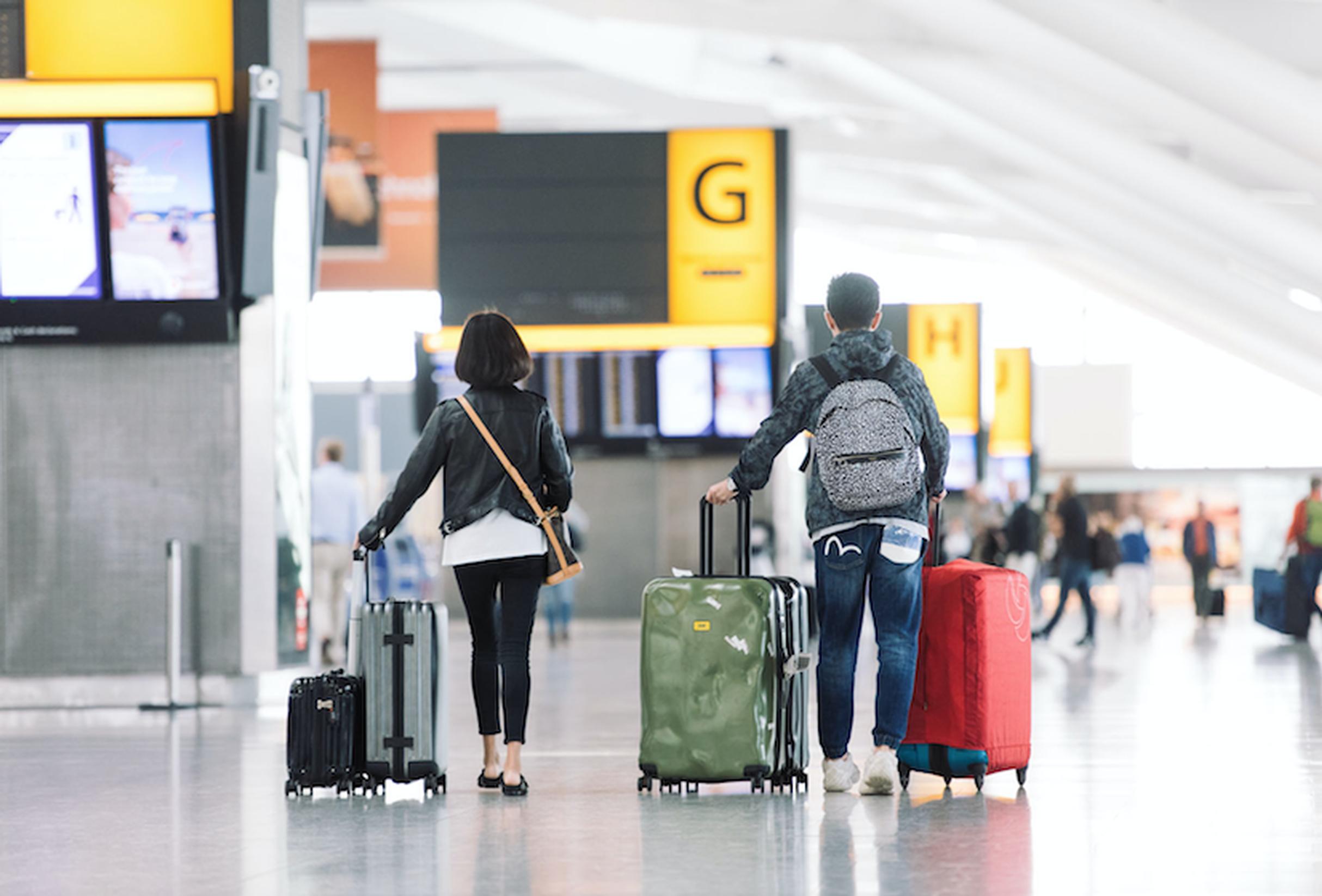 Activity at English airports will gradually start increasing following the UK government's decision to revise its quarantine restrictions. Passengers returning to or visiting England from countries such as Germany, Greece, France, Italy and Spain will no longer need to self-isolate on arrival from 10 July.
The new measures mean that people arriving from selected destinations will be able to enter England without needing to self-isolate, unless they have been in or transited through non-exempt countries in the preceding 14 days.
The first ministers of both Scotland and Wales have strongly criticised the UK government's management of the introduction of the travel corridors, which only apply to travel to and from England
A risk assessment has been conducted by the Joint Biosecurity Centre, in consultation with Public Health England and the Chief Medical Officer. The assessment draws on a range of factors including the prevalence of coronavirus, the numbers of new cases and potential trajectory of the disease in that destination.
The government has published a list of 59 countries where passengers can travel from and arrive in the UK without needing to self-isolate for 14 days. The list can be found by clicking here
People arriving from countries that are not on the list still have to isolate for 14 days. Countries with large-scale outbreaks, such as the USA, China, Russia and India, have not made the list. Likewise, no countries in Africa or South America are on the list. While most European countries are listed, Sweden and Portugal have been excluded.
All passengers, except those on a small list of exemptions, will still be required to provide contact information on arrival in the UK.
The UK government's expectation is that a number of the exempted countries will also not require arrivals from the UK to self-isolate. This will mean that holidaymakers travelling to and from certain destinations will not need to self-isolate on either leg of their journey.
The exempted countries and territories will be kept under constant review, so that if the health risks increase self-isolation measures can be re-introduced to help stop the spread of the disease into England.
A number of countries will be exempted from the requirement for passengers arriving into England to self-isolate for 14 days. Some of those on the list include popular short-haul destinations such as Cyprus and Turkey, as well as long-haul locations including Australia, Hong Kong, Japan and New Zealand.
However, some countries, such as New Zealand, require visitors to isolate on arrival.
Transport Secretary Grant Shapps said: "Today marks the next step in carefully reopening our great nation. Whether you are a holidaymaker ready to travel abroad or a business eager to open your doors again, this is good news for British people and great news for British businesses. The entire nation has worked tirelessly to get to this stage, therefore safety must remain our watchword and we will not hesitate to move quickly to protect ourselves if infection rates rise in countries we are reconnecting with."
A disunited kingdom...
The first ministers of both Scotland and Wales have criticised the UK government's decision-making on international travel. Speaking on Friday afternoon, Scotland's First Minister Nicola Sturgeon said: "When so much is at stake as it is right now we can't allow ourselves to be dragged along in the wake of, to be quite frank about it, another government's shambolic decision process.
"We want to welcome visitors again from around the world and we also want to allow our own citizens to travel. We also want, if possible for obvious practical reasons, to have alignment on these matters with the rest of the UK."
Sturgeon said the UK Government had not been clear in its communications. "Just to illustrate the point on the shifting sands of the UK government's position, the list of countries that they were yesterday demanding that the Scottish government sign up to, and suggesting we were a barrier to getting an agreement on, is not the same as the list they have shared with us today."
Sturgeon indicated the Scottish Government would agree to lift its quarantine for travellers arriving from low-risk countries in the coming days.
Welsh First Minister Mark Drakeford was similarly critical, also describing a lack of clarity coming from the UK Government."Dealing with the UK government, over the last few days, has been an utterly shambolic experience," he said. "If ever there was an example of making an announcement first and then trying to work out what you meant by it, that is what we have seen since.
"And day after day we have attempted to get a sensible answer from the UK government of how they intend to make these changes - which countries they intend to extend the new arrangements to, and I just have to say it's been an impossible experience to follow."
Advice for travellers
The Foreign and Commonwealth Office (FCO) has updated its global advisory against 'all but essential' international travel to exempt certain destinations that no longer pose an unacceptably high risk of COVID-19.
When planning holidays or overseas travel, people should therefore check the latest FCO travel advice on GOV.UK, including whether there are any self-isolation measures in place for their outbound or return journey.
If the country or territory they are visiting is exempt, they will not have to self-isolate on their return to England. Passengers should also stay alert to any changes to local public health measures while they are travelling, including by subscribing to FCO travel advice updates.
The government said it will work with international partners around the world to discuss arrangements for travellers arriving from the UK and will continue this engagement ahead of the changes coming into force.
The FCO's travel advice is based on an assessment of a range of factors that could present risks to British nationals when abroad, using different criteria to the list of countries exempted from self-isolation measures. It is based on a range of factors including epidemiological risks, capacity of local healthcare systems, transport options and law and order. These FCO travel advice exemptions will come into effect on 4 July and will be kept under review.
Existing public health advice on hand hygiene, face coverings, and social distancing must also be followed.
The exemptions from self-isolation apply to all modes of international transport, including sea and international rail routes as well as flights. The devolved administrations will set out their own approach to exemptions, so passengers returning to Scotland, Wales and Northern Ireland should ensure they follow laws and guidance that applies there.
Relief in aviation and tourism circles
The introduction of the 14-day quarantines on 8 June was criticised by the travel, tourism and hospitality industries. Now, the easing of restrictions on arrivals from some countries has been welcomed by the airline, airport and tourism sector.
Tim Alderslade, chief executive of industry body Airline UK, said the lists gave "a clear path to opening further predominantly long-haul destinations in the weeks ahead".
The airlines Ryanair, easyJet and British Airways issued a joint statement saying the quarantine had seriously damaged the economy and industry. A joint High Court challenge by the three airlines against the government's 14-day quarantine is set to be withdrawn. However, the carriers wanted clarification on how countries included on the lists were selected.
The announcement was welcomed by Heathrow Airport, which has suffered a 97% drop in traffic due to coronavirus in April and May. It has introduced a voluntary redundancy scheme for workers in its latest bid to cut costs at the international hub.
John Holland-Kaye, Heathrow's chief executive, said: "We welcome the Transport Secretary's risk-based approach as it is a step in the right direction to restoring confidence in international travel and kickstarting the country's economic recovery. More work is now needed on the creation of a Common International Standard to facilitate the resumption of trade and travel to countries deemed to still pose a risk. The trials at Heathrow for screening and testing will help accelerate this."
Pilots union, the British Airline Pilots Association, said it was working with authorities to make sure the return to operations would be safe for pilots, passengers and crew.
The Association of British Travel Agents (ABTA) said there was likely to be a strong demand for holidays and it was important people considered how this might affect their plans. VisitBritain director Patricia Yates said the lifting of travel restrictions for some of the "largest and most valuable visitor markets" was a "timely boost" for the industry.