Groups of six will be able to meet outdoors as English lockdown eases
Coronavirus: PM says 'five tests' have been met
28 May 2020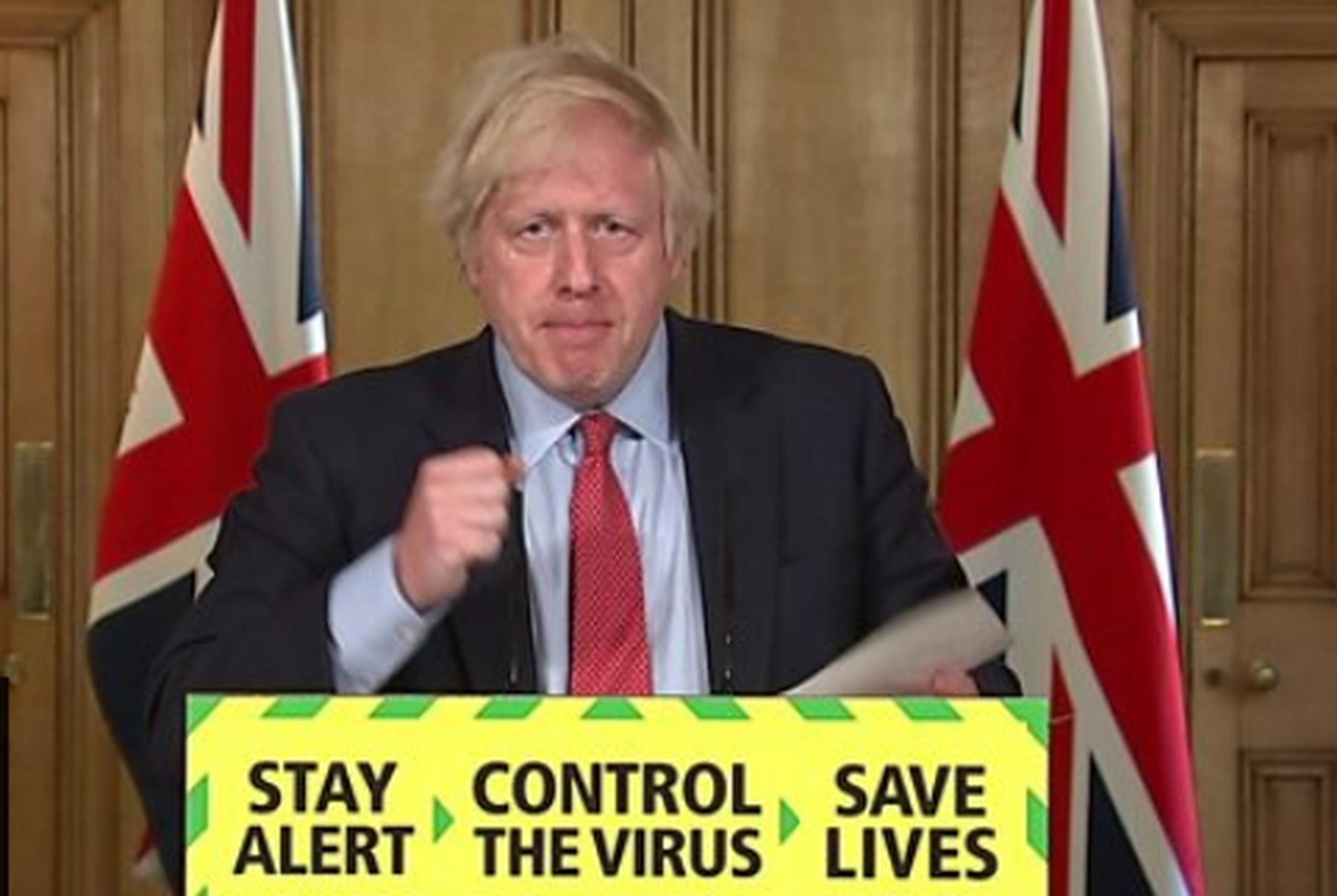 Groups of up to six people will be able to meet outside in England from Monday, Prime Minister Boris Johnson has announced.
People will be able to meet in gardens and private outdoor spaces, provided they keep 2 metres apart, Johnson said during today's 10 Downing Street briefing.
"At the moment, as you know, people can meet in parks but not in private gardens," he said. "This was a cautious first step - but we know that there is no difference in the health risk. So we will now allow people to meet in gardens and other private outdoor spaces.
"These changes mean friends and family can start to meet their loved ones - perhaps seeing both parents at once, or both grandparents at once. I know that for many this will be a long-awaited and joyful moment.
"But I must stress that to control the virus, everyone needs to stay alert, act responsibly, strictly observe social distancing rules, and stay two metres apart from those who you do not live with."
The Prime Minister said the relaxation has been made possible because the government's five tests were being met. The Government tests are: protecting the NHS; consistent falls in death rates; consistent falls in the infection rates; solving operational problems; and avoiding a second peak.
On Monday 1 June:
Schools will re-open for children in receptions, year one and year six. From 15 June, years 10 and 12 will start to receive some face-to-face teaching
Some non-essential retail will open, with more to come on 15 June, depending on the infection rate
Six people will be able to meet, so long as they respect social distancing rules (staying 2-metres from people from outside your household) and remain outside. People will be able to meet in private outdoor spaces. The public is advised to avoid mixing with multiple different households in quick succession to avoid quick transmission of the virus.
Barbecues will be allowed, the prime minister confirmed, providing people keep washing their hands, maintain good hygiene and practice social distancing. People who are classed as extremely clinically vulnerable must remain shielded. However if the absolute number of infections falls, some lifting of shielding may be possible.
The Prime Minister was joined at the daily press conference by Prof Chris Whitty, the Chief Medical Officer, and Sir Patrick Vallance, the chief scientific adviser. They confirmed that the reproduction value of infection, its 'R' value is still near to one (between 0.7 and 0.9). However, Sir Patrick said there may be areas where the R is "close to 1" and this is therefore a "time to go very cautiously". He added: "We are at a fragile state."
The Prime Minister flagged up the launch of coronavirus testing in both England and Scotland today as major steps forward in returning life as close to normal as possible, while continuing to control the virus and isolate any new outbreaks.
The English programme is called NHS Test and Trace while the Scottish Government has established Test and Protect. Welsh and Northern Irish schemes will follow next week.
A total of 377 people have died with coronavirus across all settings in the UK, according to daily figures released on Thursday. The total number of deaths in and outside of hospitals is now 37,837, the Department of Health said.
The Prime Minister's statement can be seen by clicking here
PM closes down Cummings' row
A journey made from London to Durham during lockdown by the Prime Minister's chief aid Dominic Cummings was raised at the press conference.
During the Q&A session, the Prime Minister repeated his desire to move on from discussion of his chief aid Dominic Cummings' decision to take his family to Durham while suffering from coronavirus.
In response to a question posed by the BBC's Laura Kuenssberg, the Prime Minister said: "I have said quite a lot on this matter already and noticed Durham Police said they were going to take no action. I intend to draw a line under the matter."
Cummings has defended his decision to leave London with his wife and child in order to self-isolate in a building on his parents' farm. Cummings argued that lockdown rules allowed an exception where the welfare of a child was an issue.
In a press conference held on Bank Holiday Monday, Cummings insisted that he acted "reasonably" and within the law over his 260-mile journey from London to Durham, as well as the 50-mile round-trip to Barnard Castle 15 days later to test his resilience and check his eyesight.
This afternoon, Durham Police said Cummings' journey to Barnard Castle could have been a "minor breach" of lockdown rules. However, the force said it would not be pursuing the matter.
In its statement, Durham Police said it regarded the likely breach of lockdown rules at Barnard Castle as minor because there was no apparent breach of social distancing. The statement read: "Had a Durham Constabulary police officer stopped Mr Cummings driving to or from Barnard Castle, the officer would have spoken to him, and, having established the facts, likely advised Mr Cummings to return to the address in Durham, providing advice on the dangers of travelling during the pandemic crisis. Had this advice been accepted by Mr Cummings, no enforcement action would have been taken."
On the issue of whether or not it had been an offence for Cummings to drive himself and his family from London to Durham to isolate on the farm, Durham Police said it did not consider an offence had been committed.
There had been reports that Cummings was seen in Durham on 19 April, suggesting a second trip from London. However, the police said these claims could not be supported by evidence. Cummings has denied he was in Durham on that date.