Sheffield to close roads and widen pavements
Coronavirus: Plan to get more people walking and cycling
18 May 2020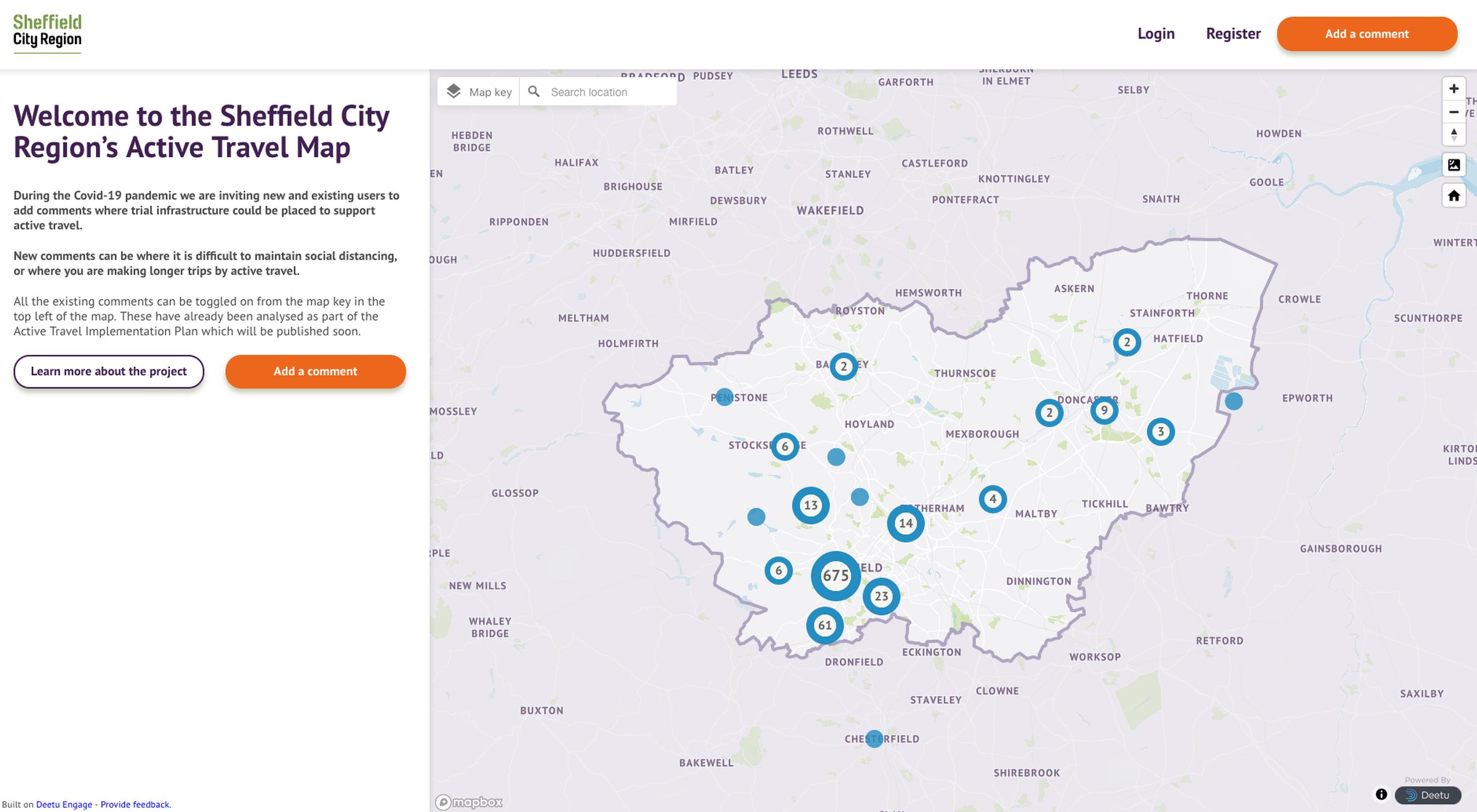 Sheffield City Council plans to close roads and extend footpaths to aid a rise in the number of people cycling and walking in the city during the lockdown.
The council hopes to maximise on the uptake of alternative travel methods seen during the pandemic, and is encouraging everyone to consistently incorporate daily exercise into their everyday lives going forward.
he temporary measures will focus on supporting the social distancing of pedestrians and cyclists in shared spaces, and will include the widening of footpaths, amending signal timings at crossings to reduce the wait time for pedestrians, social distancing markings at bus stops and the introduction of temporary cycle lanes.
Cllr Bob Johnson, Cabinet Member for Transport and Sustainability at Sheffield City Council, said: "I'm pleased that we have been able to put the first phase of our temporary active travel measures into action. As we move into a new stage of lockdown, with more people potentially commuting to work and able to exercise more freely and frequently, it's essential that we put the infrastructure in place to make sure people are able to cycle, walk and run around our city's streets safely. These initiatives will mean people can exercise at a safe social distance whilst they enjoy travelling around our city with significantly reduced traffic.
"Going forward, we are working with local hubs and councillors to identify further local pinch points in our neighbourhoods, and with Sheffield City Region to monitor suggested locations for active travel infrastructure on their interactive travel map."
Cllr Johnson said he welcomed the Government's recent announcement of £2bn for cycling and walking. "This supports both our intentions to expand and develop our temporary plans to cover more locations in the city, and our long-term ambition to make active travel the transport of choice for people in Sheffield. We are using this opportunity to support as many people as possible to make lasting changes to their daily routine."