Hatfield town centre car park gets green light
12 May 2020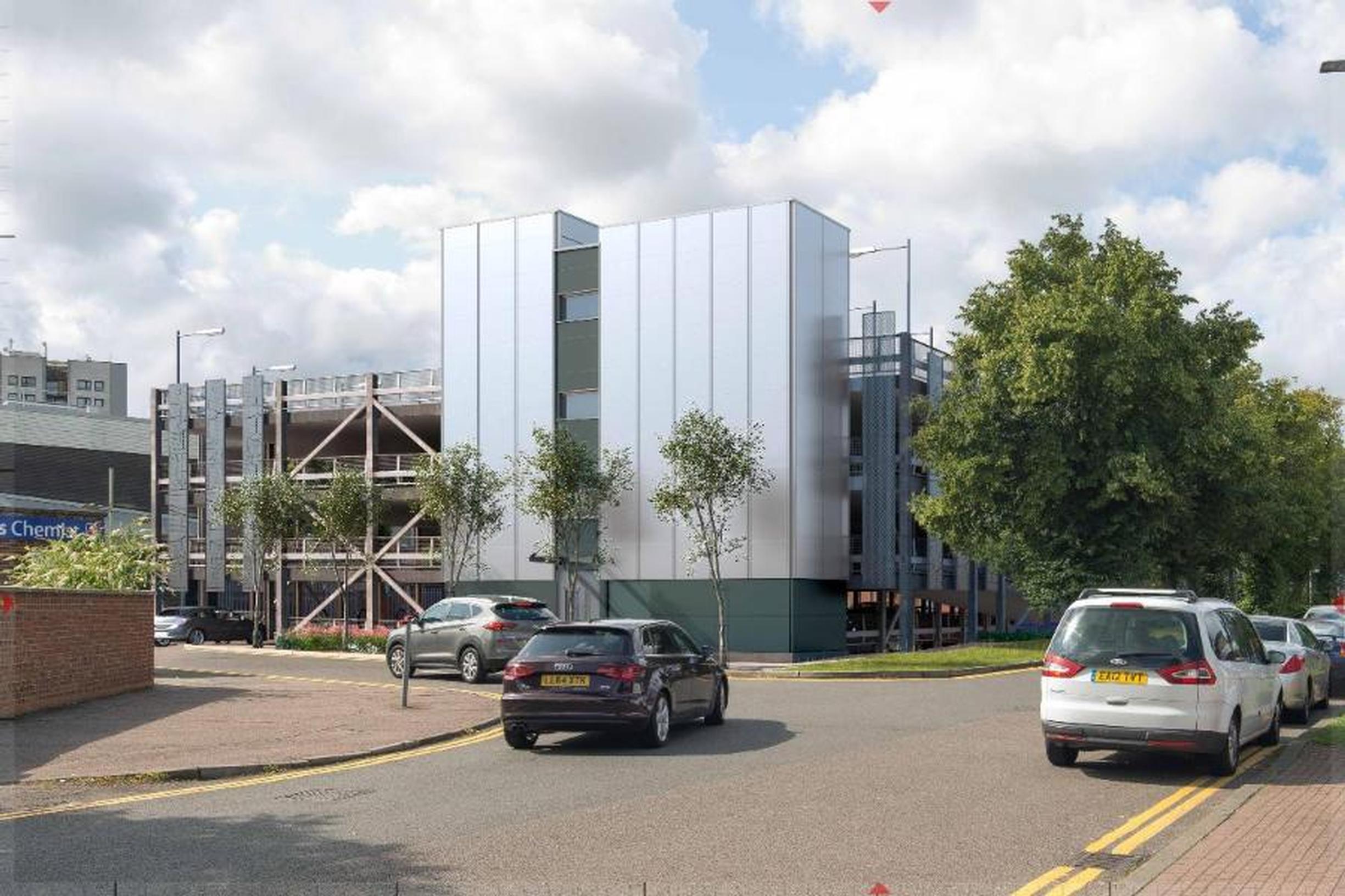 Welwyn Hatfield Borough Council is to build a new multi-storey car park to serve its town centre.
The 420-space multi-storey car park is planned to improve access to the town centre shops and businesses.
Over a third of the town centre is currently used for surface level car parking.
The multi-storey car park, located on the Common car park, will consolidate this parking in one place, freeing up sites elsewhere for new homes, shops and leisure.
The car park's design will incorporate graphics featuring iconic aircraft designs, symbolic of Hatfield's aviation heritage – the town was home to the de Havilland aircraft company and British Aerospace.
Planning permission has been awarded and contractor Bourne Parking is expected on site at the beginning of June.