DVLA hits the road warning drivers to 'tax it or lose it'
12 March 2020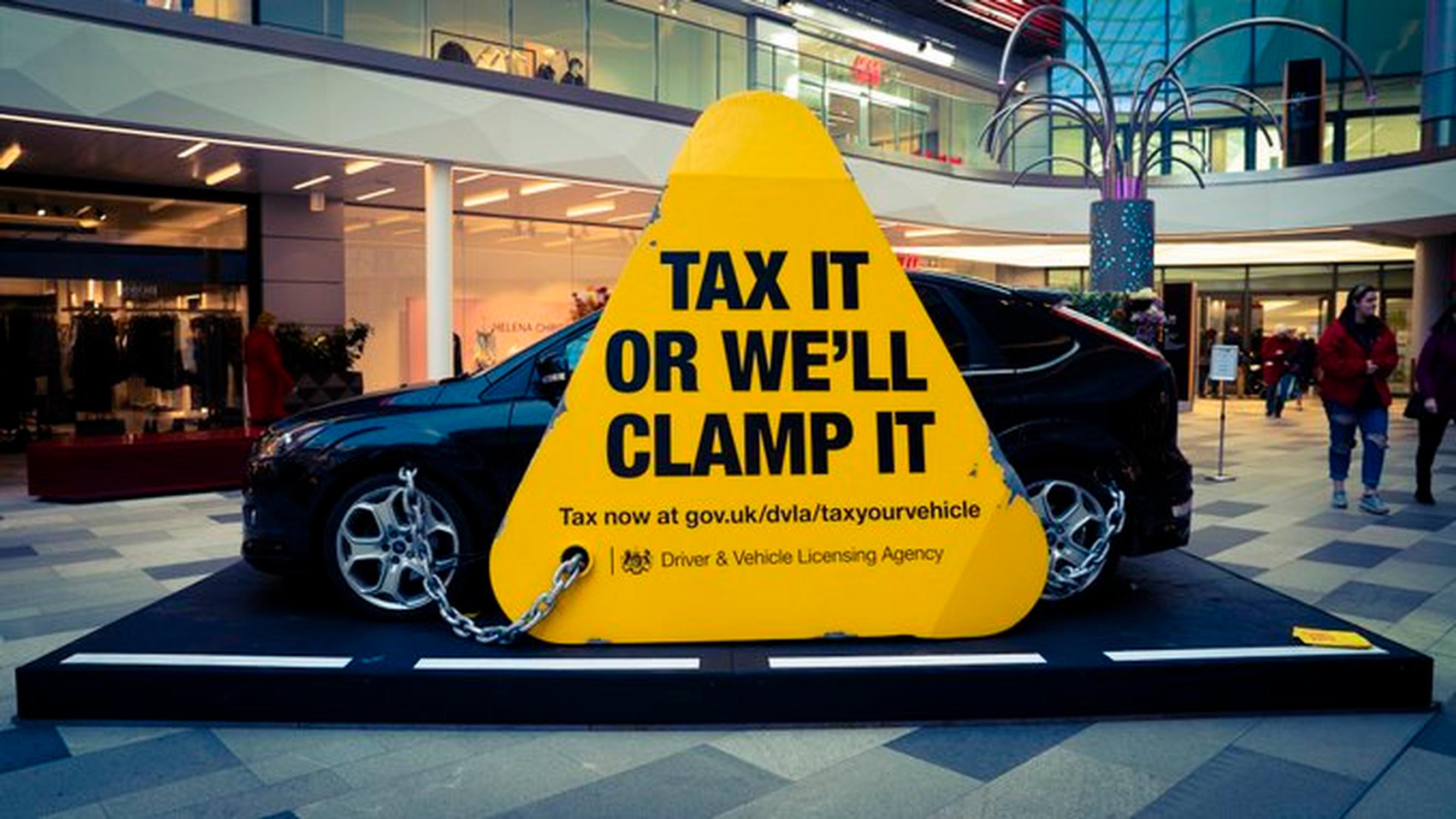 The DVLA has launched a campaign that warns motorists to tax their vehicles or risk losing them. DVLA enforcement teams are currently patrolling in 20 towns and cities in vehicles equipped with number plate recognition cameras.
During 2019, the DVLA took nearly 590,000 enforcement actions in these 20 regions against the keepers of untaxed vehicles.
The new campaign focusses on showing the real consequences to those who do not tax their vehicles, which range from penalties and fines to clamping, and ultimately losing their vehicle.
DVLA does not need to spot an untaxed vehicle on the road to take action, but any vehicle spotted on the road that is not taxed, or is wrongly declared off-road under the SORN system, risks being clamped or impounded by one of DVLA's enforcement teams.
DVLA sends reminders to all vehicle keepers and renewal notices to Direct Debit customers. When DVLA clamps an untaxed vehicle the motorist is charged a £100 release fee. If they cannot show that the vehicle has been taxed when it is released the motorist will have to pay a surety fee of £160. This is refunded if the motorists can show the vehicle has been taxed within 15 days.
If the release fee is not paid within 24 hours DVLA impounds the vehicle and the fee rises to £200. There is also a storage charge of £21 per day. Again, a surety fee of £160 must be paid if the motorist cannot show that the vehicle has been taxed.
DVLA chief executive Julie Lennard, said: "The number of untaxed vehicles on the road is falling, but we are determined to reduce this even further. We operate a range of measures to make vehicle tax easy to pay and hard to avoid, so there really is no excuse if you fail to tax your vehicle. While the vast majority of motorists do the right thing and tax correctly, this campaign highlights the real consequences that motorists face if they don't tax their vehicles."
RAC spokesman Simon Williams said: "While the vast majority of motorists abide by the law and tax their vehicles correctly, high-profile enforcement campaigns like this are needed to make sure the consequences of not doing so are fully understood. This DVLA campaign gives a very clear warning of the action that will be taken on untaxed vehicles. Having your vehicle clamped is expensive and inconvenient so it's far simpler to make sure you tax it."
Drivers can check when their tax is due using DVLA's vehicle enquiry service on GOV.UK using their vehicle registration. The campaign will run on radio, print, out of home poster sites and digital channels.
Target towns
The campaign is targeting the 20 regions of the UK where vehicle tax evasion is higher:
| | |
| --- | --- |
| Area | Total enforcement actions in 2019 |
| Belfast | 78,501 |
| Birmingham | 61,531 |
| Bristol | 24,747 |
| Cardiff | 28,857 |
| Coventry | 23,739 |
| Doncaster | 17,885 |
| East London | 26,005 |
| Edinburgh | 24,779 |
| Glasgow | 34,375 |
| Leicester | 23,174 |
| Manchester | 34,106 |
| Newcastle | 22,996 |
| Northampton | 18,729 |
| North London | 24,766 |
| Nottingham | 26,134 |
| Peterborough | 23,271 |
| Romford | 18,325 |
| Sheffield | 30,467 |
| South London | 29,336 |
| Swansea | 18,237 |