'Fake wardens' on patrol in Essex
12 March 2020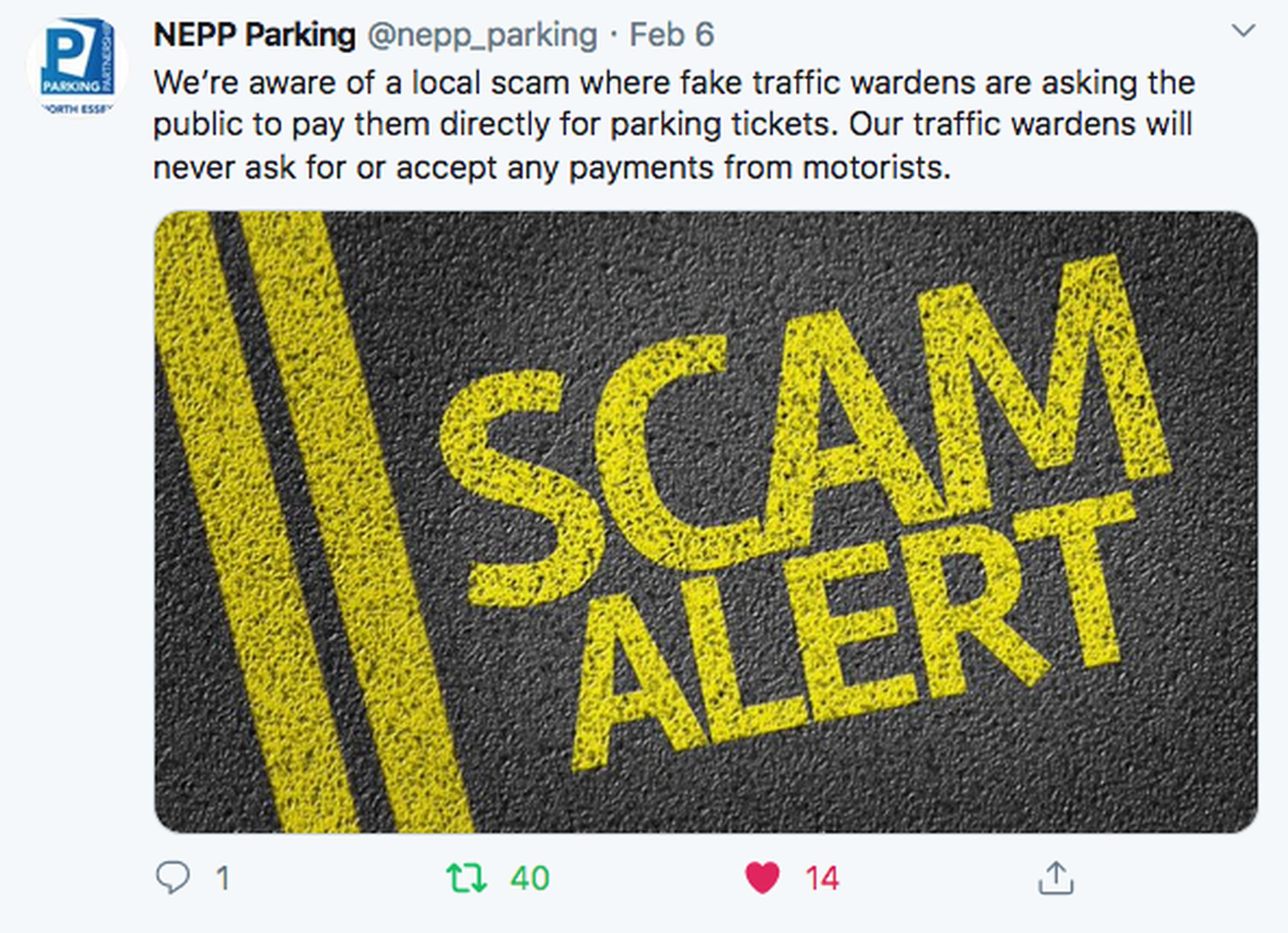 North Essex Parking Partnership (NEPP) has warned people to beware of "fake traffic wardens" demanding on-street payment for parking fines. NEPP tweeted a warning about the scam on its Twitter account, telling the public to never pay anyone on-street for a parking fine.
A member of the public told an NEPP civil enforcement officer that two men dressed to look like parking patrol staff were on the streets in Braintree seeking direct payment for parking fines, said Richard Walker, NEPP's parking partnership group manager.
He told Parking Review: "Reportedly this was also happening recently in the Chelmsford area. There seems to be no evidence that any money has been given to these people. We do, however, like people to be aware, which is why have taken steps to ensure that we informed the public that our officers would never directly ask or accept any form of payment.
"There are clear details on our penalty charge notices to this effect, and also clear details on how to challenge or pay. We encourage any victims of this scam to report incidents directly to the police."