Rotherham Transport Interchange car park refurbished
03 November 2018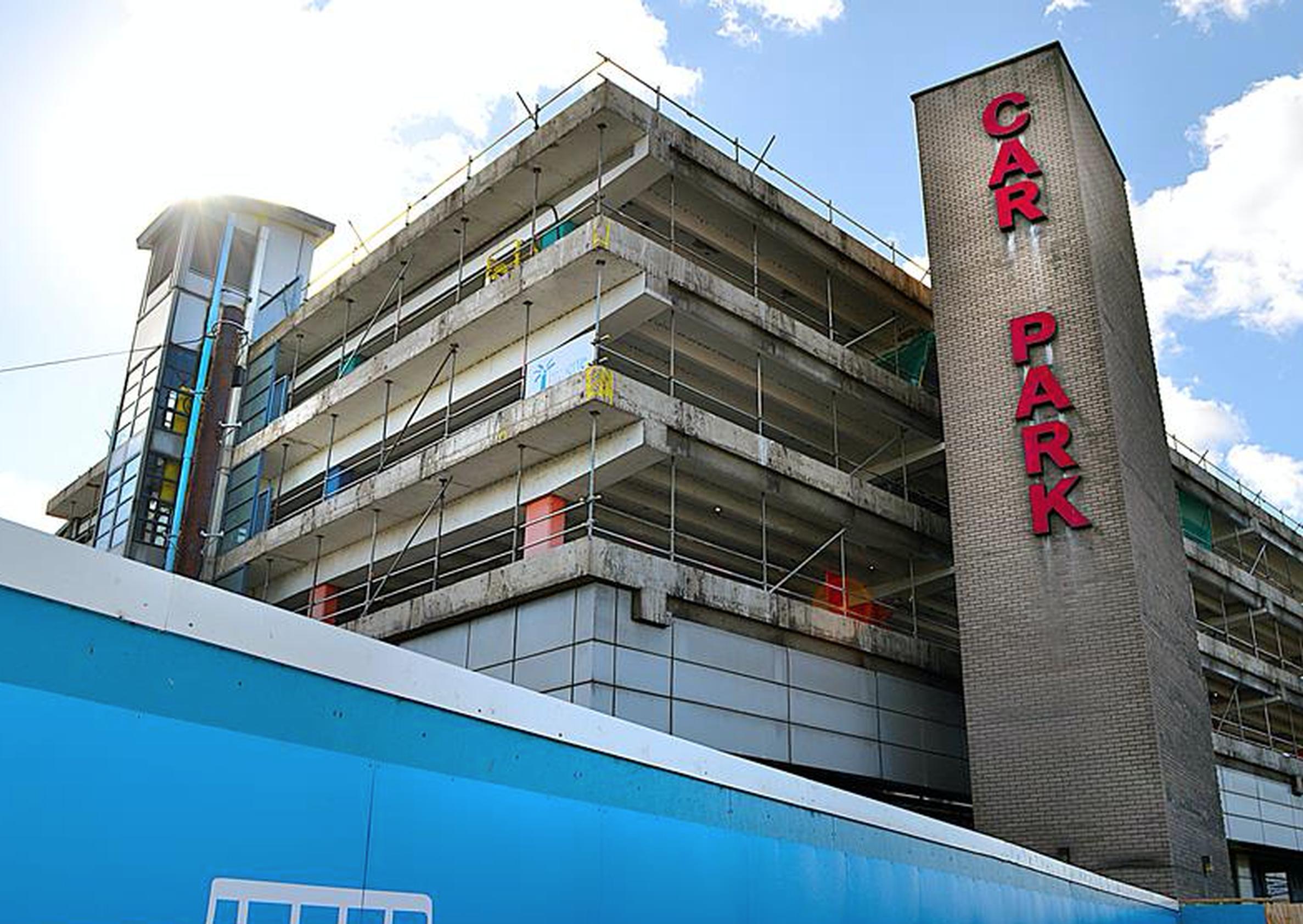 The refurbishment of the Rotherham Transport Interchange's car park is being undertaken for South Yorkshire Passenger Transport Executive by contractor USL StructureCare.
The car park renovation project, which started in May, involves structural repairs and corrosion management works, deck coatings and other repairs.
The USL site manager Clayton Davis said: "We have now removed all of the existing deck coatings from all parking decks to expose the concrete beneath. This will now allow us to assess the extent of concrete repairs required as well as determining our corrosion mitigation strategy.
"The car park now resembles a 'pepper pot' due to the 1,000 core holes we have had to drill through the decks to remove corroded link-bars between pre-stressed PC concrete units."
To ensure swift and safe removal of defective concrete, USL have adopted hydro-demolition (hydrodem) techniques. To date the contractor has removed over 25m3 of concrete.
"The use of hydrodem allows more accurate removal of concrete, as well as reducing wide-spread vibrations throughout the car park," said Davis. "However, a further challenge presented is to manage the waste water produced during this process, which must be prevented from filtering down to the bus station situated directly beneath the car park."
The £2.3m project is due to run until mid-2019, by which time USL will have installed 16,000m2 of the DeckProtect+ system to the decks, over 30,000m2 of Nufins Covercrete to soffits and columns, as well as embedding around 15,000 sacrificial anodes around the repairs. USL has installed a time-lapse camera which will be used to capture how the project progresses.
Rotherham Transport Interchange Open Day
USL StructureCare is running an open day on 21 November showcasing the refurbishment of Rotherham's Transport Interchange multi-storey car park.
The day starts at 10am in USL Group's offices in Sheffield. After the seminar the delegates will be taken to Rotherham to see the interchange car park project in progress.
Event timetable
10.00-10.30am - Meet & Greet: Breakfast sandwiches and drinks
10.30-11.30am - Car park refurbishment CPD seminar
11.30-12.00pm - Introduction to hybrid anode technology
12.00pm - Depart Sheffield to visit Rotherham MSCP
12.30-1.30pm - Rotherham MSCP tour and demonstrations
To attend contact Alexandra Simpson on 0191 416 1530 or email: alex.simpson@usluk.com